View all Audi A6 reviews


Audi A6 Allroad (2000 - 2005)
Review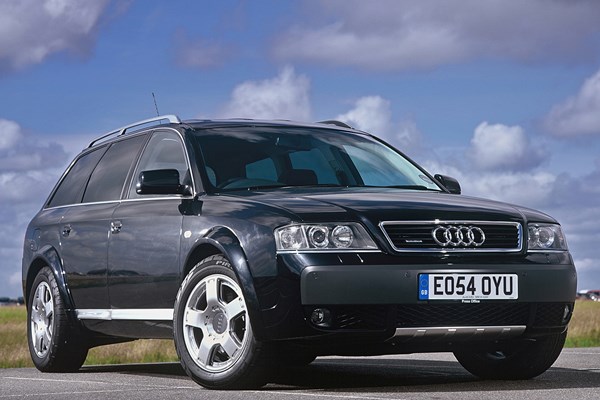 PROS
Great for towing, superb traction, excellent build quality
CONS
Not as capable as a true off roader
PROS
Great for towing, superb traction, excellent build quality
CONS
Not as capable as a true off roader
Other Audi A6 (1997 - 2005) models:
Verdict
Long before the Q7 and Q5 were around, the A6 Allroad was the only off road vehicle made by Audi. It's basically an A6 Avant with rugged looks, raised suspension and four-wheel drive so makes an ideal car if you regularly tow or have to deal with muddy tracks. Thanks to height adjustable suspension and a low ratio gearbox (on manual cars) it will manage surprisingly well in more tricky conditions, although without the ground clearance of a traditional 4x4 it does have its limitations.
It's excellent on road though and extremely comfortable.