Browse thousands of new Audi Q2 cars for sale with Parkers. Use our search filters to pick out the best discounts and deals on new Audi Q2 cars.
No matching results found.
What is the Audi Q2?
As the smallest crossover in the firm's range the Audi Q2 nestles below the already popular Q3 vying for attention from those who like the tougher look of an SUV, but in a compact, cost-effective package. In fact, the Q2 is so small, the A3 range takes up more space on the road.
It's a rather low-slung machine for something that's trading on the popularity of off-roaders, and as such its closest rivals are the MINI Countryman and the Mercedes-Benz GLA (which itself is little more than a jumped-up version of the A-Class Hatchback).
Buyers might also consider the BMW X1, however, as well as the ever-swelling ranks of other small Volkswagen SUVs, including the Volkswagen T-Cross and T-Roc, SEAT Arona and Skoda Kamiq.
Which versions of the Audi Q2 are available?
The Q2 comes in a solitary five-door SUV bodystyle, with a slightly higher seating position than an ordinary hatchback but not as high as a proper off-roader. There is, however, a selection of equipment levels from basic to exceptionally sporty, each of which has bespoke exterior and interior trimmings to match.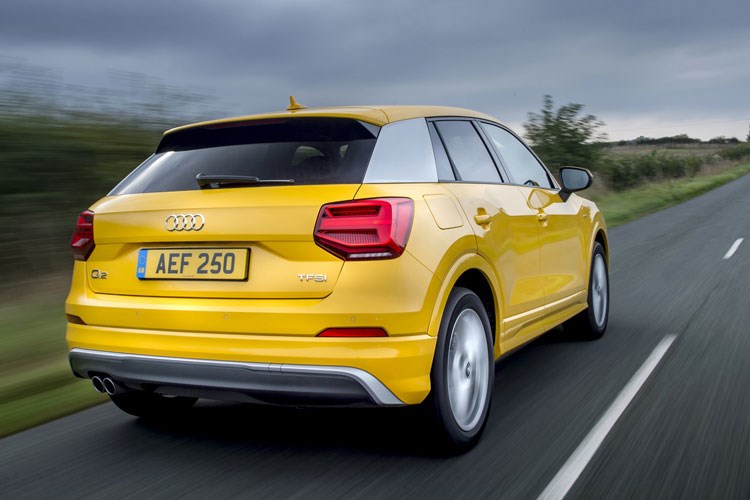 The engine range kicks off with 1.0-litre turbo petrols and 1.6-litre turbocharged diesels, and is topped by a choice of 2.0-litre turbo petrol and diesels – with a 1.5-litre petrol in the middle. The less powerful options are available with front-wheel drive, which keeps costs down and saves fuel, while Quattro four-wheel drive is optional on mid-spec outputs and standard on the most powerful models. Manual and automatic gearboxes are available, with the autos particularly pleasant to use.
Top dog performance-wise is the SQ2.
What is the Audi SQ2?
The SQ2 is the SUV equivalent of the Audi S3 hot hatch (or the very similar VW Golf R).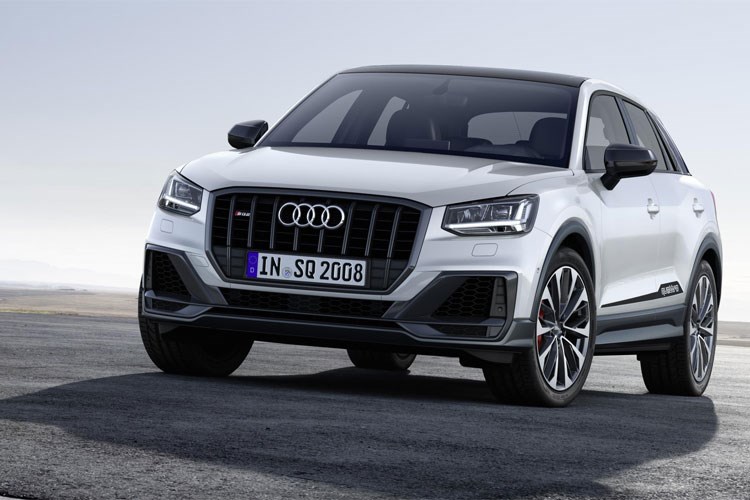 Powered by a 300hp 2.0-litre turbo petrol engine and fitted as standard with Quattro four-wheel drive and the S Tronic automatic transmission, it rockets 0-62mph in just 4.8 seconds and has a top speed electronically limited to 155mph. Sensationally fast for a small crossover, it corners well but rides hard and doesn't have particularly comfortable seats – so isn't ideally suited to longer journeys.
Styling and engineering
The Q2 set the tone for Audi's new generation of Q SUV models when it was introduced in 2016, and with its sharp angles and highly defined wheelarches instantly represented a chiselled alternative to the slightly bloated-looking MINI Countryman. Neat exterior details include the panel on the rear pillars, which are offered in different colours that vary with trim level, and a choice of different bumpers, depending on specification.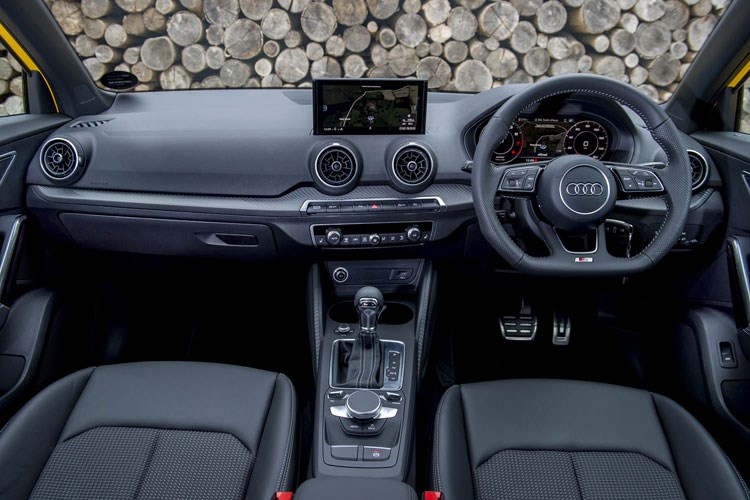 Despite some coloured accents, the interior isn't especially inspiring, with rather average plastic quality (for an Audi) and limited passenger space. The boot isn't very big for an SUV, either. Under the skin, the Q2 is based on the VW Group's ubiquitous MQB platform, which means it's very similar to the equivalent A3 and a large number of other Audi, Volkswagen, SEAT and Skoda models.
Is it good to drive?
Unlike the SQ2, regular versions of the Q2 are generally comfortable, even on the larger alloy wheel choices and the standard suspension. Even better adaptive dampers are available as an option. The steering is sharp, and the Q2 responds eagerly when driven with enthusiasm. The low stance compared with other SUVs helps with this, as there's less in the way of tall bodywork to lean over in the corners.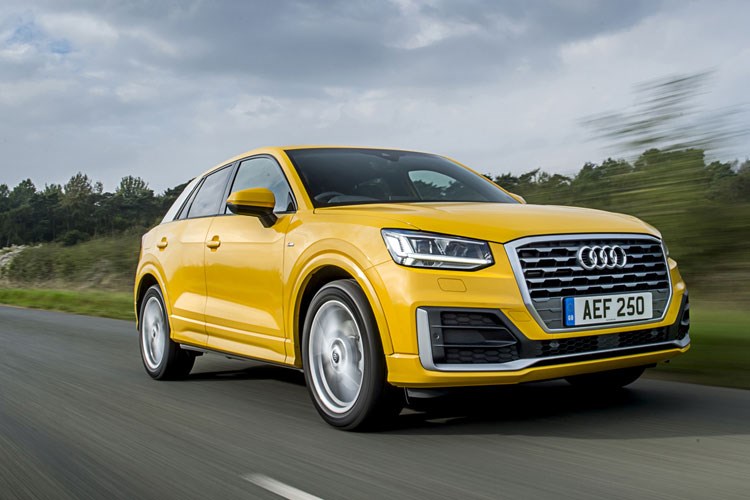 It also grips the road well, even in front-wheel drive form – so don't worry if you can't stretch to a Quattro version, there's really no need for this at all in the UK.
How much does the Audi Q2 cost?
The Audi Q2 works out a little cheaper than its premium rivals – especially on finance – though you'll find it does cost more than more mainstream small SUVs. Don't expect to find many savings on the SQ2 performance model, but this is well-priced compared to the rest of the range. You may find there are deals available on regular Q2 models, however.
Find out what drivers of the Audi Q2 think about their cars with our comprehensive owners' reviews.
Parkers has thousands of new Audi Q2 cars for sale in our new cars for sale listings section – many with great discounts on the recommended retail price (RRP). Find a great deal on Audi cars for sale, everything from family cars and crossovers to executive saloons and sports cars. Use our filters to find the right new Audi Q2 car for your needs and budget. You can search by price, postcode, bodystyle, gearbox, model spec, trim level, fuel type and even colour.