Browse thousands of new Audi Q5 cars for sale with Parkers. Use our search filters to pick out the best discounts and deals on new Audi Q5 cars.
No matching results found.
What is the Audi Q5?
Slotting into the middle of Audi's SUV range is the Q5 - it's a rival to the likes of the Range Rover Evoque, BMW X3 and Mercedes-Benz GLC. Less obvious rivals include the Lexus NX, Jaguar E-Pace and Porsche Macan, with which it shares much of its underpinnings.
The Q5 is now into its second generation, having replaced the first version in 2016. That car had been in service since 2008. When launched, it was the high-riding SUV sibling to the Audi A5 Coupe.
Top-speed: 134-147mph
0-62mph: 5.4-7.9 seconds
Fuel economy: 34-56mpg
Emissions: 144-189g/km
Boot space: 550-1,550 litres
Which versions are available?
The Audi Q5 SUV is available with the usual range of Volkswagen Group petrol and diesel engines, ranging from four cylinders to the big-power V6 in the SQ5, and it's exclusively available with all-wheel drive and a dual-clutch automatic gearbox. Petrol-electric plug-in hybrid versions of the Q5, badged TFSI e, joined the line-up in autumn 2019.
In terms of specification, you can have Sport and S Line, Black Edition and Vorsprung trim levels. There's just the one bodystyle for the Q5, with no coupe-like Sportback version as with some other Audi SUVs.
What is the Audi SQ5?
The Q5 hasn't had RS treatment yet. Not to worry, though, there is a sporty S-badged model to please anyone who likes a sports car but needs the practicality of an SUV. The SQ5 comes with a 3.0-litre twin-turbo V6 engine, also featured in the S4 and S5, and packing 347hp.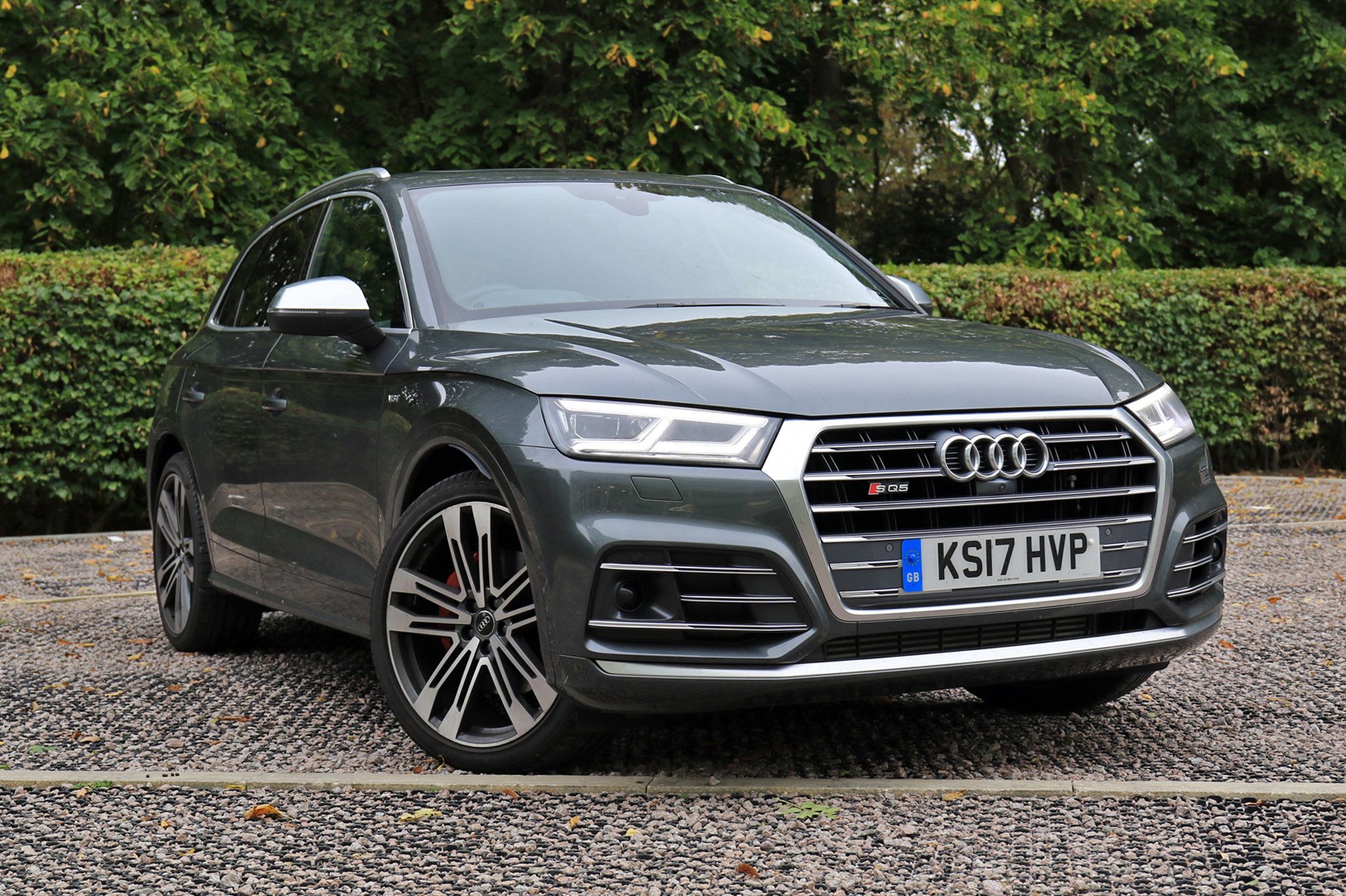 It isn't a particularly exciting drive, but it'll really get moving. How does 0-62mph in 5.4 seconds sound? That's quick enough to leave many hot hatches standing.
Styling and engineering
The Q5, while a bit junior alongside cars like the Audi Q7, Porsche Cayenne and Volkswagen Touareg, rides on the same MLB Evo platform. Indeed, the same architecture also underpins the Q8 and Lamborghini Urus, too. Nice to know it's engineered to handle more than 600hp.
Looks-wise, the Mk2 Q5 is smart, if not exactly exciting to look at. It's not a massive departure from the car it replaces, save for the new corporate face, LED lighting and fiddly detailing. Regardless, it's still a plush German SUV, although all second-generation Q5s are built in Mexico.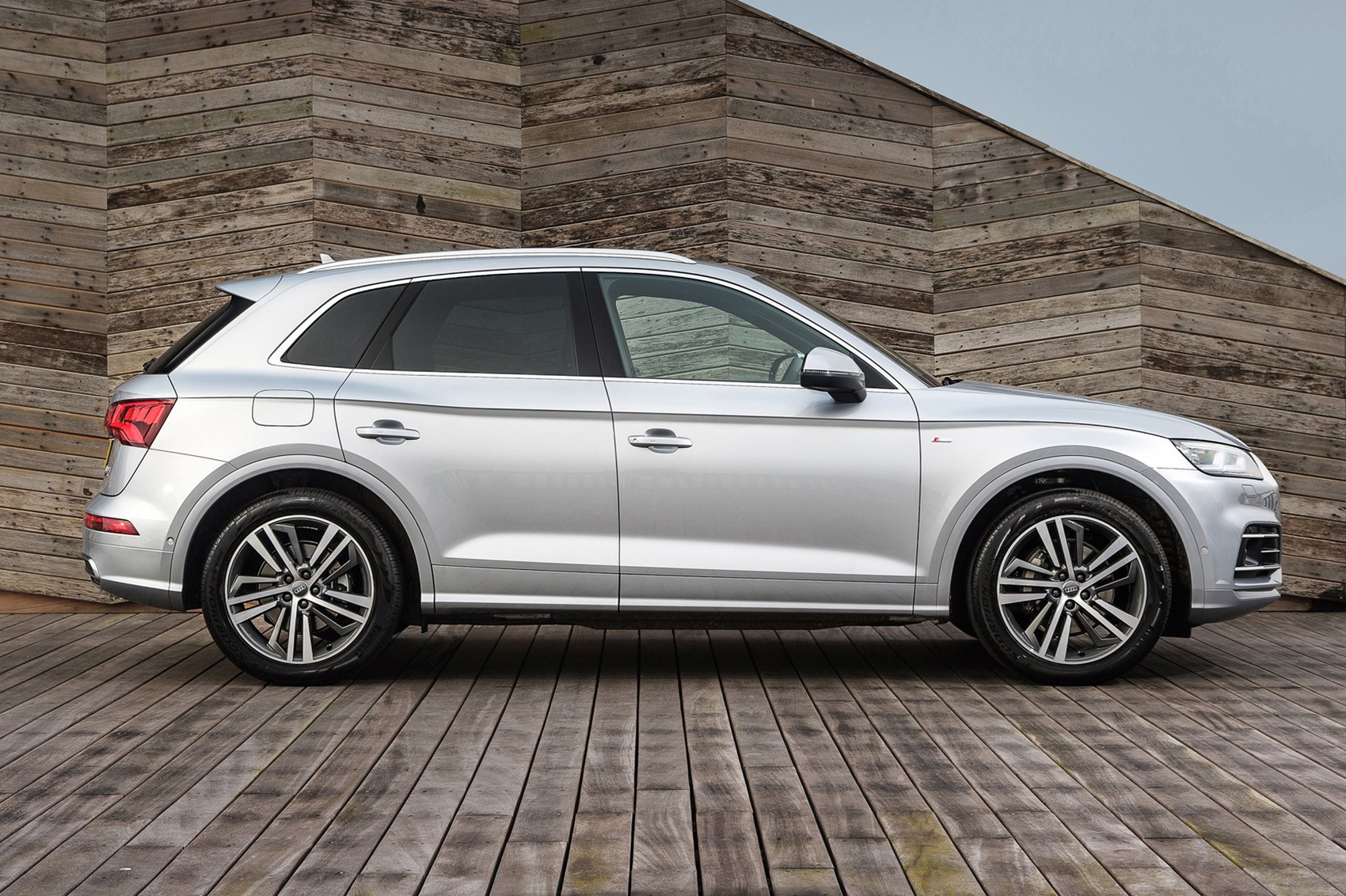 Inside, it's updated from the previous version, but feels a touch dated compared with the screen-laden dashboards of the A6, A7 and A8.
How does it drive?
The Q5 benefits from a strong range of petrol and diesel engines, connected to the road via dual-clutch transmissions and Quattro four-wheel drive. It steers well, even if it doesn't set your hair on fire with excitement. It feels more tied-down than the equivalent Mercedes GLC, while the SQ5 adds an element of entertainment.
Its ride quality is lovely if you choose the optional air suspension. The Allroad and Off-road modes add a respectable degree of all-terrain ability to this city-slicking SUV.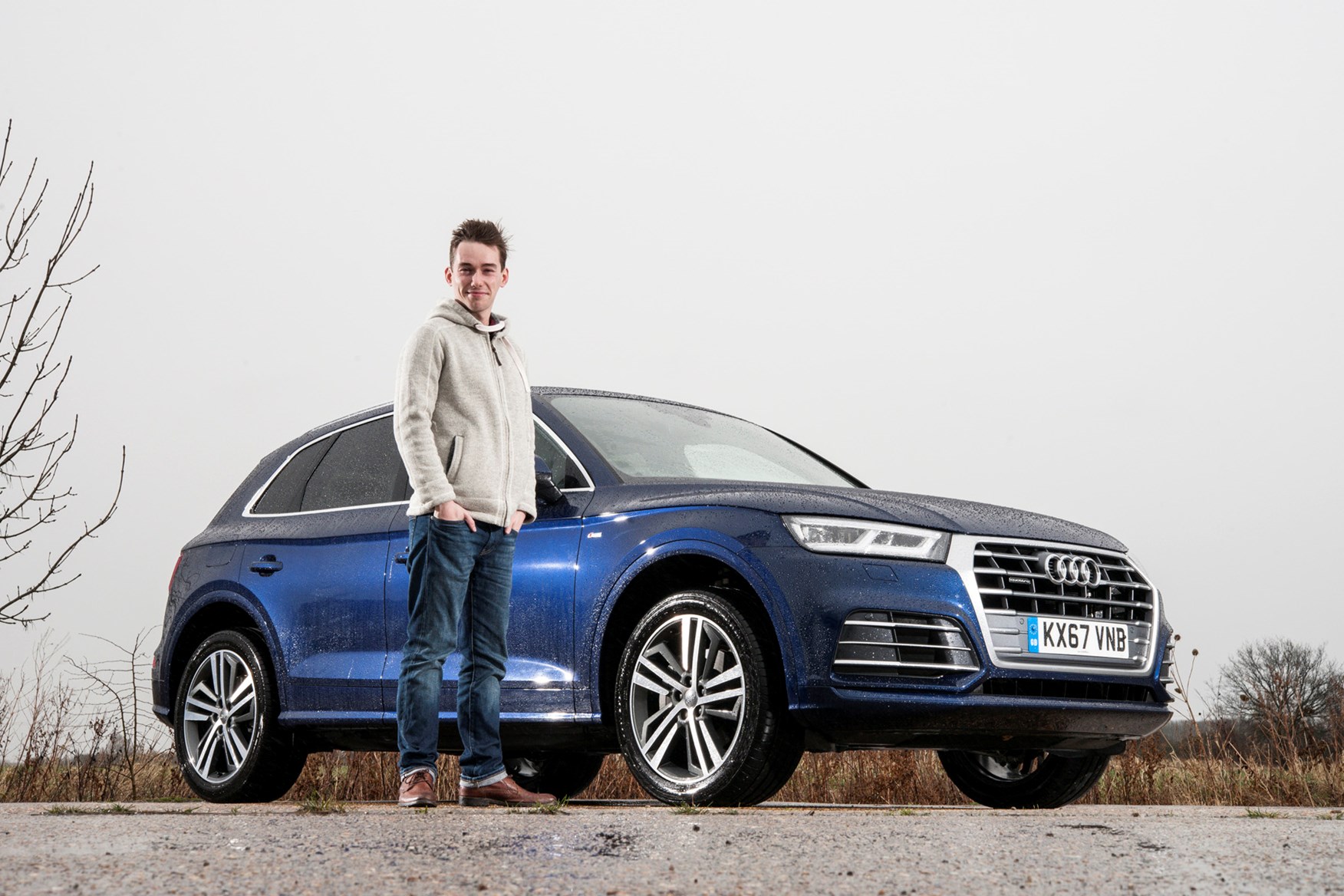 How much does it cost?
This is where things get difficult for the Q5. It's not cheap, especially once you've got the engine, trim level and options you want. No way are you paying the £40,000 start-price to drive home in the car you actually want. You can get into an X3 for as much as £2,000 less, and a Mercedes-Benz GLC for a whopping £5,000 less. Both of these have long and expensive lists of options, but so does the Audi.
Discover what Q5 drivers think of their SUVs with our Audi Q5 owners' reviews.
Parkers has thousands of new Audi Q5 cars for sale in our new cars for sale listings section – many with great discounts on the recommended retail price (RRP). Find a great deal on Audi cars for sale, everything from family cars and crossovers to executive saloons and sports cars. Use our filters to find the right new Audi Q5 car for your needs and budget. You can search by price, postcode, bodystyle, gearbox, model spec, trim level, fuel type and even colour.