View all BMW 3-Series reviews


BMW 3-Series M3 (2007 - 2013)
Review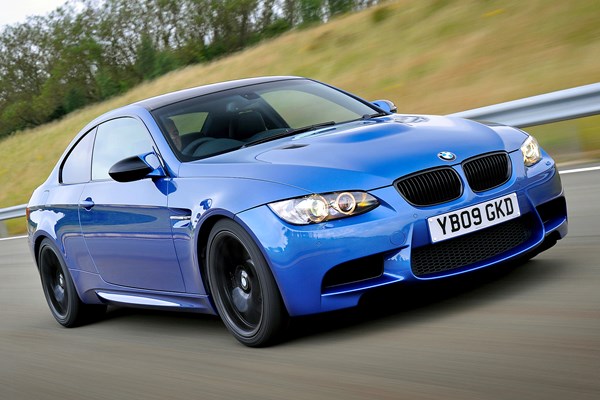 PROS
Ultimate driver's car, purposeful styling, sublime V8 engine, standard leather and sat nav
CONS
High running costs, hard ride, fairly plain cabin
PROS
Ultimate driver's car, purposeful styling, sublime V8 engine, standard leather and sat nav
CONS
High running costs, hard ride, fairly plain cabin
Other BMW 3-Series (2005 - 2013) models:
Verdict
The M3 is a favourite of car enthusiasts. Its race heritage dates back to the 1980s, although at first the 2007 model seems far too well mannered to play the part of a road-going race car. Available as a saloon, convertible or coupe, there are some muscular styling additions to distinguish it from the standard 3-Series models, hinting at the car's potential.
But at a time when most people seem to be concerned about carbon footprints than a carbon-fibre roof, BMW has performed the trick of increasing engine size and power output, while reducing fuel consumption and CO2 emissions. However, the M3 remains a thrilling drive and certainly able to stake a claim as the best driver's car in its class in the face of ever stiffer competition from Audi and Mercedes-Benz.