View all BMW 3-Series reviews


BMW 3-Series Saloon (2012 - 2019)
Review
Despite its age it remains a compelling all-rounder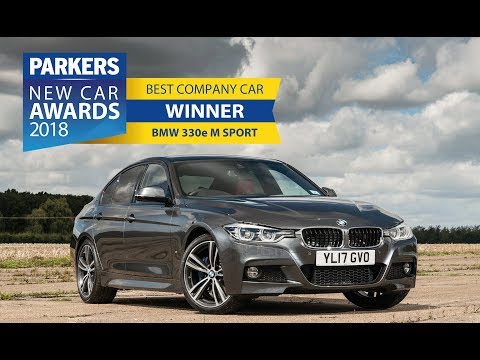 Enlarge
1

videos
Enlarge
129

photos
PROS
Engaging handling regardless of engine
Comfort isn't spared for agility
Generous equipment levels
Performance/efficiency balance
CONS
Interior doesn't feel as premium as some rivals
Ride can be unsettled without adaptive dampers
Cabin isn't the roomiest in this segment
Wide range of expensive options
PROS
Engaging handling regardless of engine
Comfort isn't spared for agility
Generous equipment levels
Performance/efficiency balance
CONS
Interior doesn't feel as premium as some rivals
Ride can be unsettled without adaptive dampers
Cabin isn't the roomiest in this segment
Wide range of expensive options
Verdict

For six generations the BMW 3 Series Saloon has dominated the compact executive car market, and in this review we cover the 2012-2018 version of this extremely popular fleet and family car.
It's the saloon that rival manufacturers benchmark against, in terms of desirability, drivability and quality, among many other facets. And while some match or even surpass the BMW in certain areas, it remains at the pinnacle of excellence in this segment.

Should you ignore the alternatives in the shapes of the Audi A4 Saloon, Jaguar XE, Lexus IS and Mercedes-Benz C-Class to name but a few? Not at all, but the likelihood is you'll keep coming back to the 3 Series because of its all-round abilities.
There's not just the Saloon, either, with the ever-popular estate-bodied 3 Series Touring vying in the practicality stakes alongside the hatchback-bodied 3 Series Gran Turismo.

Plus, if you're looking for something more lithe and slinky, the very closely related two-door 4 Series Coupe and Convertible (the replacements for previous generations of 3 Series Coupe and Convertible) are sold alongside the five-door 4 Series Gran Coupe.
BMW 3 Series price makes it popular with private and business customers
Not only is the BMW 3 Series Saloon understandably high on the wish list for many private buyers, it's also a sought-after company car.
Why? Well, if you are a business looking for a good motorway cruiser with a premium badge, excellent fuel economy and pin-sharp handling, then the five diesel models in particular prove to be great all-rounders.

Choose the fuel-miserly ways of the 320d EfficientDynamics and claimed diesel consumption is quoted at 72.4mpg.
BMW 330e review: boasts very low running costs
It's not the most efficient of 3 Series, though – that honour goes to the plug-in petrol-electric hybrid 330e, quoted at 148.7mpg.
The real-world figure, especially away from urban environments, won't be that astonishing if you drive it like an equivilent diesel model, but its handling is as impressive as other 3 Series derivatives and it's capable of running on electricity alone for 25 miles.
The low CO2 figure of 44g/km is music to the ears of company car drivers who value such agreeable benefit-in-kind tax levels.
Petrol for enthusiasts
BMW hasn't forgotten enthusiasts who prefer the purity of petrol engines, with four in the main line-up from the humble 318i to the boisterous 340i. These are expected to become increasingly popular as diesel falls out of favour.
Most models have rear-wheel drive, but for those seeking the security of all-wheel drive then BMW 3 Series xDrive versions are worth hunting out.
BMW M3 has a legacy to live up to
Topping the 3 Series line-up in both price and performance terms is the latest BMW M3 Saloon, bearing a badge that's become fabled in motoring enthusiast circles over the past three decades.
Turbocharging the M3's six-cylinder 3.0-litre engine has liberated 431hp, elevated to 450hp if you plump for the sharper BMW M3 Competition Package. Choose the latter with the M Double Clutch Transmission – a gearbox that behaves like an automatic – for an impressive 4.0-second 0-62mph time.
BMW 3 Series specs and quality
In days of yore, premium German saloons were sparsely equipped; the argument being that you were paying instead for the engineering excellence.
While that might have been true, it won't wash with contemporary tech-savvy buyers, so whether you opt for an SE, Sport, M Sport or M Sport Shadow Edition 3 Series Saloon, you will find it bristling with equipment including LED lights front and rear, dual-zone climate control and sat-nav.
Where the 3 Series is starting to show its age – this sixth iteration was launched in 2012 – is with its interior and tech. There's no doubting it's well-assembled, and the technology still feels current, but rivals have upped the ante in terms of quality.
Step into a 3 Series having spent time in an Audi A4 and you'd be forgiven for assuming there was a £10,000 price differential.
BMW electrical fault recall in 2018
In May 2018 there was publicity in the mainstream media following a BBC Watchdog investigation about a recall affecting 312,000 BMWs in the UK caused by an electrical fault that could cause some cars to cut out and stall while they were being driven, or even catch fire.
It specifically relates to BMWs built between March 2007 and August 2011, it could be affect the previous generations of 3 Series Saloon and 3 Series Touring, as well as the sportier 3 Series Coupe and 3 Series Convertible line-ups.
---
The Parkers Verdict
Sharp-suited looks, dynamics honed to prioritise driving pleasure over outright comfort and a broad selection of powertrains to suit those looking to maximise efficiency or speed.
Other compact executives are more spacious, some feel more luxurious, while others are even faster. But none of them is a BMW 3 Series Saloon.

Read on for the full Parkers BMW 3 Series Saloon review