Claimed 100-mile range, 95mph top speed, zero emissions
Estimated electric bill for each eight-hour charge is £1-£2
Priced at £28.5k, but qualifies for £5k discount. On sale March
The news that the government will go ahead with its grant scheme for electric vehicles in January 2011 comes as a big relief for Nissan.
In March 2011 the Japanese car maker enters new territory: it will be launching its Leaf hatchback - a five-door hatchback powered entirely by an electric motor. As such, it qualifies for a government grant that'll chop £5k off the Leaf's £28.5k purchase price making it a much more attractive proposition for car buyers who want to do their bit for the environment.
Until now electric cars have fallen short in terms of driveability and practicality. The 40-mile-range G-Wiz is pretty hopeless and the £38k Mitsubishi iMiEV is too costly. However, the Leaf, which boasts a 100-mile range, does represent a practical alternative to conventionally fuelled cars.
This is no hybrid - there's no internal combustion engine under the bonnet to help extend the range. You charge the Leaf up using the household mains and off you go.
A full charge takes eight hours on the Leaf but you can put it on a quick charge where it takes just 30 minutes to get a 80% part-charge.
To get it going you simply press the start button but because the motor is silent the illuminated instruments are the only indicator that the car has started. Select drive on the central gearknob and away you go.
It is nice to drive: its electric motor has plenty of torque, which means swift and effortless acceleration. The experience is the same as you gather speed since the Leaf will simply continue with its laid-back demeanour. On the motorway it's relaxed and the same can be said of its driving manners when pootling around town or cruising along empty B-roads.
You can put it into eco-mode which reins in the power in order to preserve the range but that tactic does blunt driving pleasure. Nissan hasn't confirmed the Leaf's 0-60mph figure yet but it does have a 95mph top speed.
The pre-production model we drove was a little softly sprung but the steering, although light, felt positive. Inside, it's modern with clearly lit instrumentation telling you how much power you are using and how much charge you have left.
In the centre of the dashboard is a touchscreen sat nav with a number of options. By clicking through the menu you can check range and find out where the nearest public charging point is (more will be installed in the UK as the number of electric cars proliferates). You can also set the charge on a timer in order to get the cheapest electricity tariff. That means you can plug in the car at 8pm and set the timer to run so it charges between midnight and 8am.
The Leaf's biggest advantage over a conventionally powered car is the minimal running costs. With zero emissions you won't pay road tax and it is estimated that an eight-hour charge will cost between £1 and £2. To put that in perspective it costs about £50 to fill up a conventional diesel hatchback that'll take you 400 miles, which makes an £8 fill-up for a similar range look extremely attractive to car buyers looking to cut their fuel bills.
With few mechanical parts it should be reliable and cheap to service too, so it looks like a very sensible buy for city dwellers who don't have long distances to travel.
There is of course one huge elephant standing in the room: the price. Alternatives listed below are all between £3-5k cheaper and even Nissan accepts that with the £500 fuel saving you can expect to make each year, it would take between six to ten years to recoup the extra cost of the car. So, for the time being the Leaf is a car for the committed 'green' buyer rather than a real alternative to cheaper, conventionally powered vehicles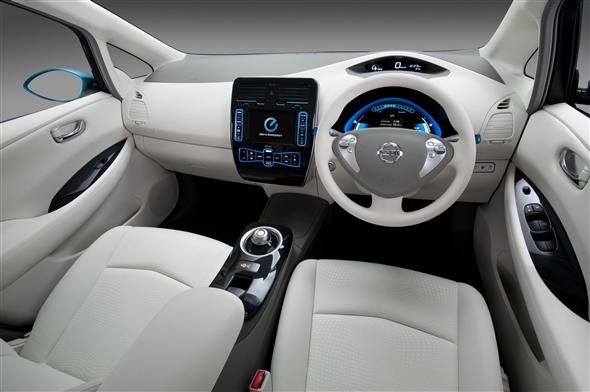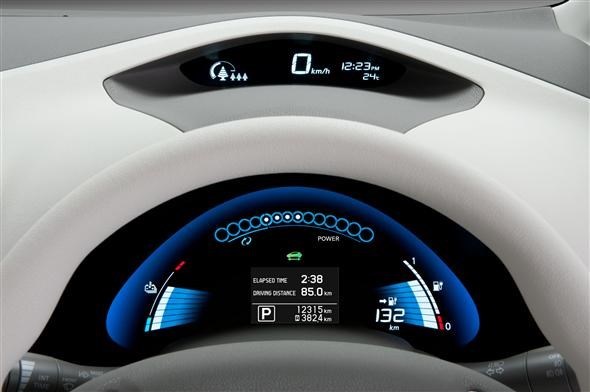 Also consider
70mpg/sub 100g/km petrol/electric hybrid that paved the way for myriad 'green' cars.
The original Insight was a funny looking thing that had a 80+mpg. This has 70+mpg but it's more usable.
Uses the same drivetrain as the Prius but it'll deliver 74.3mpg and it's not making such an overt 'green' statement.