You're in luck if you're wanting to upgrade your pressure washer, we've found the best Black Friday and Cyber Monday Karcher pressure washer deals to get you a premium brand at an affordable price. For our full comprehensive guide on Black Friday and the best deals, check out our Black Friday guide.
Ready to shop Cyber Monday Karcher pressure washer deals? Check out the best savings here:
Euro Car Parts: Save up to 20% on Karcher pressure washers
FFX: Save on tools, including Karcher pressure washers
Black Friday has come and gone, but there are still bargains to be had. We're still keeping an eye on the deals pages so that you don't miss out on any last-chance Black Friday deals.
A name synonymous with what it is, like Transit or Biro, Karcher pressure washers have built up a reputation for durability, performance and excellent cleaning abilities. Resplendent in the iconic shade of yellow, Karcher pressure washers are traditionally viewed as premium tools, but there are always great deals to be had on them.
Whether you're after an entry-level Compact model that won't take up too much room, or a top-of-the-range example that will tackle all manner of dirt and debris, we'll be hard at work finding the best deals available. A pressure washer is the ultimate car cleaning upgrade, and infinitely useful for outdoor maintenance, so now is the perfect time to pick up a bargain one.
The best Karcher pressure washer deals
7% off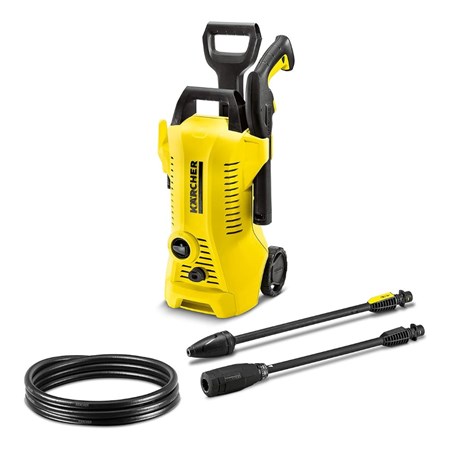 Save 7% on this simple Karcher pressure washer, knocking £25 off the price. Offering a maximum pressure of 110 bar and a 360 litres per hour flow rate, it's the perfect pressure washer for car care.
Still has 10% Off
The perfect entry-level pressure washer from Karcher now comes with a nice 15% discount. Small in size and with enough oomph to clean a mucky car, this is a dependable choice for anyone looking to get into the magical world of pressure cleaning.
On sale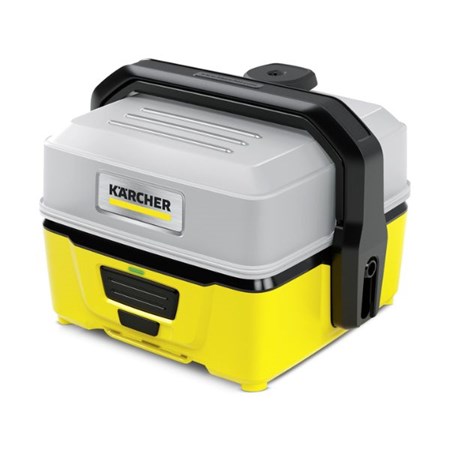 Perhaps not the most powerful washer featured here, but it's such a handy tool if you need to wash down muddy bikes, wellies or even pets, especially at 27% off.
SAVE 10%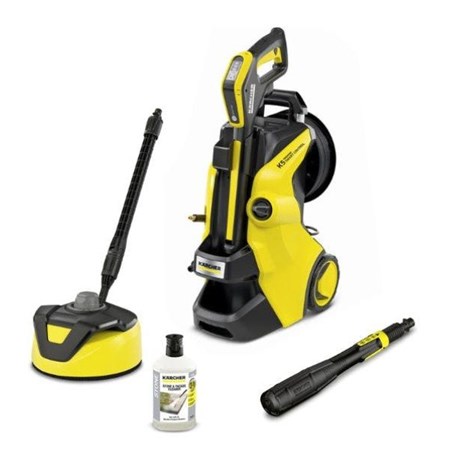 Packed to the rafters with modern features, this pressure washer is the ultimate in outdoor power washing. There's currently a 10% discount on this.
ON SALE
From muddy bikes to dirty garden furniture, the K 2 Power Control makes light work of any cleaning tasks around the car and garden and has a 4% discount right now.
What is Karcher?
Founded in 1935, Karcher is a German company that originally manufactured aircraft engine warmers before switching to more general warming equipment and then on to cleaning equipment. Since it's first foray into the world of domestic pressure washers in 1984, Karcher has been an industry leader and a safe pair of hands whenever water needs pressurising.
How to use a Karcher pressure washer properly:
• Make sure you test on an inconspicuous area before cleaning. This can help gauge whether the surface to right to be power washed.
• Don't stand too close to the thing you're cleaning. Delicate surfaces can be damaged if you're too close to them.
• Select the correct nozzle for the task at hand. Narrow nozzles deliver more power and are best for baked on muckl, while wider nozzles cover a larger surface area.
• Make sure you're using the correct pressure washer attachment for the job. This can prevent damage and give better results.
When is Black Friday?
Black Friday happens on the last Friday in November. In 2023, that was Friday 24 November. The event runs until the following Monday, known as Cyber Monday which is happening right now. Black Friday itself is the day after America celebrates Thanksgiving. But many retailers have Black Friday deals throughout November, so you don't need to wait to go bargain hunting.
What to expect from Black Friday?
Many retailers offer their Black Friday deals during the whole month of November. Indeed, so many now participate that you should be able to find a discount or multibuy deal on just about any product you want to buy. Black Friday itself can be really busy both in the shops and online, so it's often best to shop earlier in November.
Top tips for making the most of Black Friday
Check in on Parkers as often as you can so you can see the best deals on a wide range of car-related products. It can also be a good tactic to find out the price of anything you're specifically looking for before Black Friday deals are launched. That way, you'll know if the deals being offered are actually as good as they appear.
Ryan Gilmore is the Deputy Autos and Tools Editor for Parkers, specialising in car cleaning and hand tools. A veteran car cleaner; if it details, waxes or washes he'll be on hand to make sure it's worth your money.
Sign up to the Parkers Newsletter to keep up to date with more of the latest reviews, news, and recommendations from the Parkers team.
Just so you know, whilst we may receive a commission or other compensation from the links on this page, we never allow this to influence product selections – read why you should trust us.