Buying a car can be an overwhelming process with so many retailers vying for your custom. If you're looking for a retailer from which to buy your next car, Motorpoint makes the car-buying process very simple and is dedicated to the best value. Thus, Motorpoint has a number of very compelling reasons why you should choose them. 
Motorpoint Price Promise 
Motorpoint guarantees the lowest price for their range of cars. If you buy a car from Motorpoint and discover within seven days a similar vehicle elsewhere for even less, Motorpoint will refund you the difference and give you a £50 Amazon voucher. 
To qualify as a similar car to your new one, the cheaper car must be the same in these categories: make, model, specification, colour, engine, transmission, age, mileage (within 1,000), number of owners, service history, and condition. 
Motorpoint makes things very simple by offering its best prices up front and does not charge admin fees. This no-haggle approach takes any uncertainty out of the purchase process. What you see is what you pay – no hidden costs.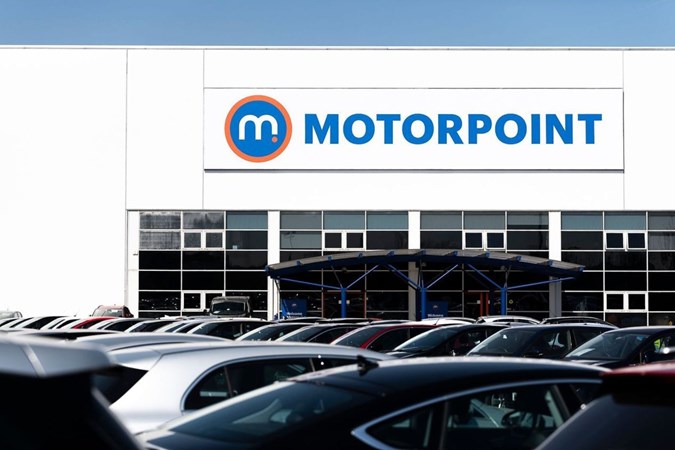 Buy online if you wish 
With Motorpoint, you can buy your new car from the comfort of your couch and have it delivered to you. Motorpoint stocks thousands of cars to choose from and once you've found the vehicle you want, you can pay a small £99 deposit to reserve the car, or just buy it.  
It's also possible to apply for PCP or HP options online too and opt for Motorpoint's extended warranty. You can then book a delivery or go and pick your new car up yourself.  
Motorpoint only stocks nearly new cars 
Motorpoint only offers you nearly new cars, so you can enjoy that new car feeling but without the premium price. Motorpoint stocks cars that are within six months old, and no more than four years old and with less than 30,000 miles  
This way, you can drive away in your nearly new car without paying a premium for it or with the feeling that it is rapidly losing money.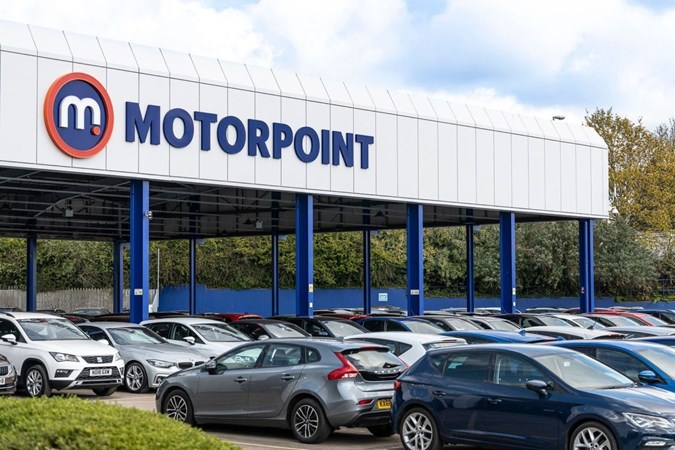 Motorpoint Quality Standard 
Every car Motorpoint stocks complies with its Quality Standard. This means that every car is sold with at least six months of MOT and no service due within three months or 2,000 miles. 
In addition, Motorpoint undertakes inspections of all its cars. This means that it will address cosmetic imperfections too. For example, stone chips over 3mm are touched up, light scratches under 50mm are polished, scratches over 50mm are refurbished, and windscreens, mirrors, and lights are replaced if cracked. 
Wheels with kerb damage and surface marks over 25mm are refurbished too. 
On the inside of a car, the Quality Standard means any broken or cracked trim is replaced, the interior is free from odours, and shows only minor wear, for example.  
Motorpoint offsets carbon emissions 
With every car it sells, Motorpoint buys carbon credits to offset its emissions. These carbon credits are generated by carbon-reducing projects such as renewable energy projects and forest planting. 
Though currently carbon neutral through the purchasing of carbon credits, Motorpoint aims to reduce its own output and become net zero by 2040.
Sign up to the Parkers Newsletter to keep up to date with more of the latest reviews, news, and recommendations from the Parkers team.
Just so you know, whilst we may receive a commission or other compensation from the links on this page, we never allow this to influence product selections – read why you should trust us.