Petrol vs diesel - the great debate
We look at how to choose your next car's fuel type
Wide range of parameters influence the decision
Is there a tipping point when diesel makes sense?
We look at how to choose your next car's fuel type
Wide range of parameters influence the decision
Is there a tipping point when diesel makes sense?
While diesel made the headlines recently for all the wrong reasons, with Volkswagen implicated in one of the biggest scandals the motor industry has seen in recent memory, it remains a viable fuel option for many drivers.
But petrol power is in a better place than ever too, with more and more car buyers seeing the light and ditching diesel because it doesn't suit their particular circumstances.
So picture the scene: you're on the verge of buying your next car. You've done your homework and read the reviews, you've chosen the make and model, you've even chosen the trim level and colour you want. All you need to decide now is which fuel type to use.
Well, that's easy isn't it? If you cover a lot of miles go diesel, if not, choose petrol.
If only it was that simple. There are so many variables that could affect your choice, including fuel consumption rates, fuel prices, the cost difference between petrol and diesel cars, the types of journey you typically make, the way you drive and even car availability.
Which sounds better - petrol, diesel, or hybrid? Watch our video below and listen!
Here we take a closer look at how to choose your next car's fuel type. Once you've decided, make sure you check out our comprehensive new cars for sale section for the latest local deals.
Fuel consumption
All new cars are subjected to an EU-regulated fuel consumption test to generate miles per gallon figures. The one we quote is the 'combined' – or average – figure as it gives a representation of how cars perform over stop-start city driving and longer cruises at motorway speeds. Except it doesn't.
Few, if any, cars get close to the 'claimed' average consumption manufacturers are legally obliged to quote in advertising and marketing materials. This means many car buyers are led to believe the quoted averages are essentially guarantees or minimum figures, which they most definitely aren't.
What they do provide is a measurable comparison between makes, models and variants – all cars are subjected to the same standards. Real world conditions can vary considerably, though, as we regularly find in our long-term car reviews.
Those high official fuel consumption figures are also closely linked to CO2 emissions. The higher the quoted mpg figure, the lower the CO2 emissions, reducing VED car tax for private drivers and Benefit in Kind (BIK) ratings for company car users.
Technological advances and price premiums
Due to ever-more stringent emissions regulations, car manufacturers are forever striving to make cars more fuel efficient, with great success too. Advents such as stop/start, coasting functions for automatic gearboxes and methods of burning less fuel in the engine when it's running like cylinder deactivation, have improved petrol and diesel engines alike.
Euro6 regulations (as the name suggests, the sixth set of regulations imposed by the European Union) in September 2015 mean all mainstream cars must comply with the greener strategy, although it's worth noting that petrol engines remain the cleaner choice.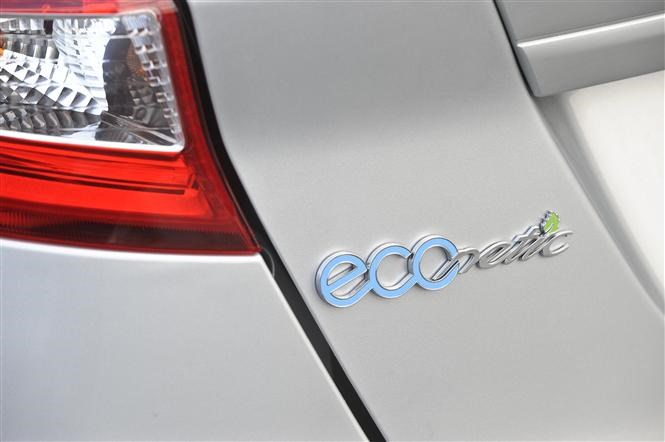 While car manufacturers absorb much of the development cost, inevitably some gets passed on to consumers, meaning prices rise. One thing has remained constant, though, and that's the price premium you'll pay for a new diesel car.
Other factors such as resale values, insurance costs, servicing and parts tend to favour diesels, so it's still not a clear-cut decision, but the fact remains in fuel efficiency terms, petrol engines are closer to diesels than they've ever been.
To have a clearer idea about whole-term costs, the Parkers Cost of Ownership function gives you the broader picture.
Journey types and driving style
Each of us drives with particular idiosyncrasies, whether it be hard acceleration or braking, staying too long in a lower-than-necessary gear or dawdling about on under-inflated tyres. Subsequently we may achieve very different fuel consumption figures in otherwise similar cars.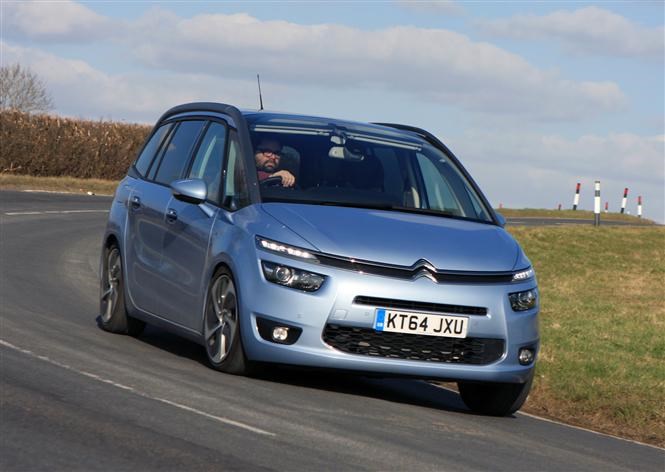 Where we drive will also influence our frugality – scything along a motorway at a steady 70mph for half an hour will use considerably less fuel than the same length of time spent in stop-start city commuting traffic.
Diesel engines take longer to warm up than their petrol counterparts, meaning a diesel car undertaking several short journeys is unlikely to match the frugality of a petrol vehicle.
Plus there's always the question of what you prefer: many drivers like the low-revving punch of torque that turbocharged diesels provide, even if their overall mileage doesn't warrant it.
Do you have a choice?
Even though we may have a preference for one fuel type over the other, sometimes manufacturers don't give us the chance. Want a large, comfortable estate with a petrol engine? Ford's Mondeo fits the bill but pop to the Volkswagen showroom and you'll discover the Passat is diesel only.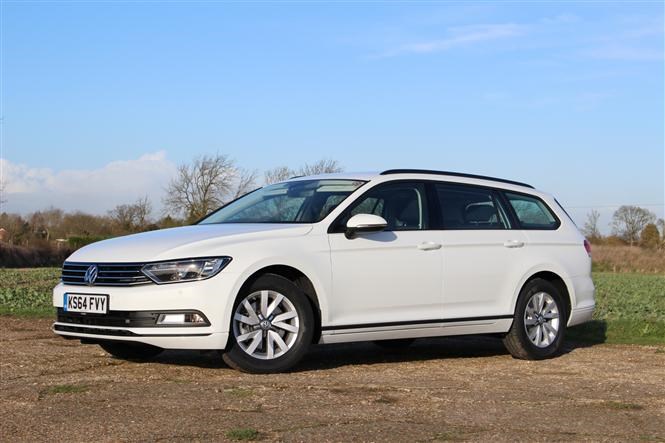 Want the sportiness of a coupe but the running costs of a parsimonious diesel? Audi's TT says yes, Toyota's GT86 says no.
Decision time
With so many parameters influencing which fuel type makes more sense for you, there's no definitive answer to the generations-old question: "how many miles do you have to do before a diesel makes sense?"
Current lower fuel costs together with the advances in petrol engine fuel economy in recent years means more and more people would be better off not going the diesel route.
While it varies from car to car, as a broad guide, the tipping point at which diesel engines begin to make financial sense is in the region of 25,000 miles per year over a three year period. Much less than that and petrol is the way to go.
Don't forget to check out our Cars for Sale section for the latest deals on new and used cars. And when you come to sell your current car, make sure you get a free car valuation with us to ensure you get the right price.
If you're considering buying your new car on finance, make sure you visit our car finance section for a quote - we work with over 20 lenders to give our customers access to more than 100 different lending options.
What to read next:
When's the best time to buy a car?
The best cheap electric cars
The best small, economical 4x4s
Looking for a fast car that's also economical?
Cheap convertible cars