If you're looking to trade your old banger in for a present-day machine via a new car deal, you might qualify for a car scrappage scheme.
Good news – they're not complicated. Simply drive your old vehicle to a dealership and get a guaranteed lump sum off a shiny new car.
In general, people will be scrapping a more polluting vehicle and switching it for a more modern, more fuel-efficient and environmentally friendly motor. This helps bring average emissions of the cars on the road down.
London Mayor Sadiq Khan has recently announced an expansion of the London scrappage scheme, which can be read about further down this article, alongside information about Birmingham's scrappage scheme.
Which car manufacturers are doing the scrappage scheme?
Renault and Tesla are the the only manufacturers offering a UK scheme at the moment. The biggest discount runs up to £3,500.
Scrappage scheme eligibility
Renault scrappage scheme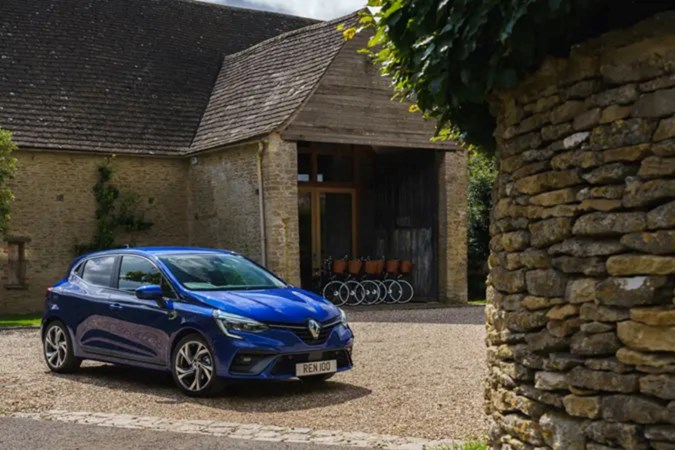 Renault's 'new for old' scheme offers savings on most of Renault's range. It's not a straight-forward scrappage scheme, but there is money to be saved. 
Discounts depend on model and engine choice. Thus, the biggest discount is up to £2,000 off a Renault Arkana. You can also snaffle up to £1,250 off a Renault Captur E-Tech and there's also a £1,000 discount on the Renault Clio.
Read more about the Renault scrappage scheme
Tesla scrappage scheme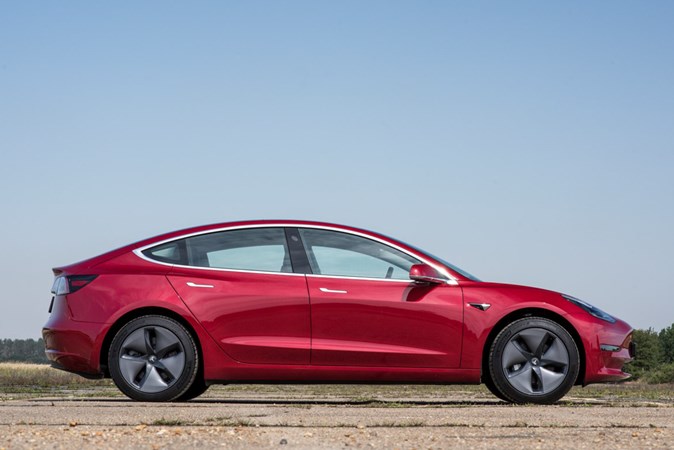 In support of Tesla's 'mission to accelerate the world's transition to sustainable energy' Elon Musk's car firm is offering a scrappage scheme.
Customers can trade-in their petrol or diesel vehicles with a value of less than £2,000 and receive an additional £2,000 contribution towards a new Model 3 or Model Y.  
For example, if the trade-in value of their vehicle is £1,500, customers will receive £1,500 for the trade-in and an additional £2,000 from Tesla, resulting in a total contribution of £3,500 towards their new Model 3 or Model Y. Cars will be scrapped via a 'sustainable partner' according to a Tesla UK spokesperson.
Read more about the Tesla scrappage scheme
London's car scrappage scheme
Londoners can cash in on £160m worth of funding for scrapping non-ULEZ compliant vehicles because of the city's expanded Ultra Low Emissions Zone.
The scheme will see successful scrappage applicants receive a grant to scrap or – for the first time – retrofit their vehicle for certain vans and minibuses. 
Previously the scheme only covered those receiving certain means-tested benefits and non-means-tested disability benefits, but this was widened in August 2023, so all London residents can apply for grants of up to £2,000 to scrap their non-compliant cars or motorcycles. 
For the first time, the scrappage scheme will include an option to get more money overall if you take part of your payment in the form of a bus and tram season ticket.  
For example, someone who trades in their car and takes part-cash and two annual bus and tram season tickets would increase the overall value of their package by more than 50% (£3,064 including £1,200 in cash). This compares to £2,000 for the cash only scrappage option. 
Charities, sole traders and micro-businesses registered in London can apply to scrap a van (£7,000 grant) or a minibus (£9,000 grant), retrofit certain vans or minibuses (£10,000 grant) or scrap and replace a van or minibus with a fully electric vehicle (£7,500 or £9,500 grant respectively). 
Merton Council is also offering an additional £1,000 scheme for its poorest residents.
Apply for London's scrappage scheme
Birmingham City Council scheme
Called the Clean Air Zone Vehicle Scrappage scheme, the Birmingham funding is open for applications. Successful applicants need to have an income of less than £30,000 per year, work a minimum of 18 hours inside the city's Clean Air Zone and have owned a non-compliant vehicle since September 2018.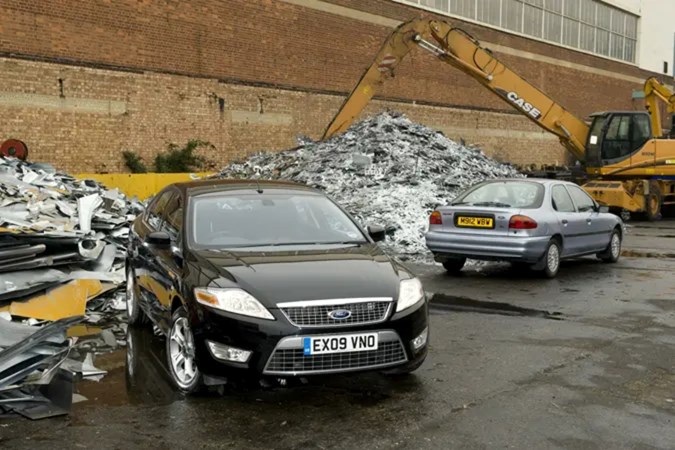 The scheme helps both drivers who wish to upgrade to a ULEZ-compliant vehicle and those who would prefer to give up their motor altogether. Once the vehicle is scrapped, the applicant receives £2,000 credit off the price of a car from Motorpoint. Alternatively, a £2,000 credit will be issued on a Swift travel card to be used on West Midlands trains, buses and Metro.
What's really flexible about this scheme is the Swift travel card credit can be shared amongst family and friends if required and will typically cover the cost of an average commute for two to three years.
Apply for Birmingham's scrappage scheme
Do I qualify for a scrappage scheme?
New scrappage schemes are really just guaranteed trade-in deals that allow motorists to trade in their old vehicle in return for a guaranteed discount on a new model. This means they look quite different from the scrappage schemes of 2009.
If your old car is run down, not long left for this world and is effectively worthless, you can normally get at least £1,000 and sometimes as much as £5,000 off the purchase price of a new model, which in turn could dramatically shrink your car finance monthly payments.
Diesel car scrappage scheme
There was no official diesel car scrappage scheme. However, some schemes run by manufacturers are broadly aimed at getting customers out of older diesels (with high levels of nitrogen oxide) and into hybrids and electric cars.
Electric car scrappage scheme
Back in 2020 the hype around a government-backed scrappage scheme was palpable. Speculators professed it would bolster new car sales, and there were even reports that the UK Prime Minister at the time, Boris Johnson, was considering an electric car scrappage scheme that would give drivers up to £6,000 off an electric car if they scrapped their petrol or diesel vehicle. This never came to fruition.
2009 Government Scrappage Scheme
In 2009 the government introduced a car scrappage scheme after 2008's financial crisis. It gave buyers a £2,000 saving when they scrapped a model aged 10 years or older in exchange for a new car. A contribution of £1,000 came from the Government and £1,000 came from the manufacturer. It lasted for 10 months, with 390,000 cars selling via the scheme. 
Scrappage scheme opposition
Not everyone is keen on scrappage schemes. Classic car enthusiasts were up in arms when the full extent of the Government's 2009 scheme was revealed. Among the victims of the scheme were 88 Citroën 2CVs, 81 Morris Minors and 45 Jaguar XJ-Ss – all three types of car are rare, and well-sought after among classic enthusiasts.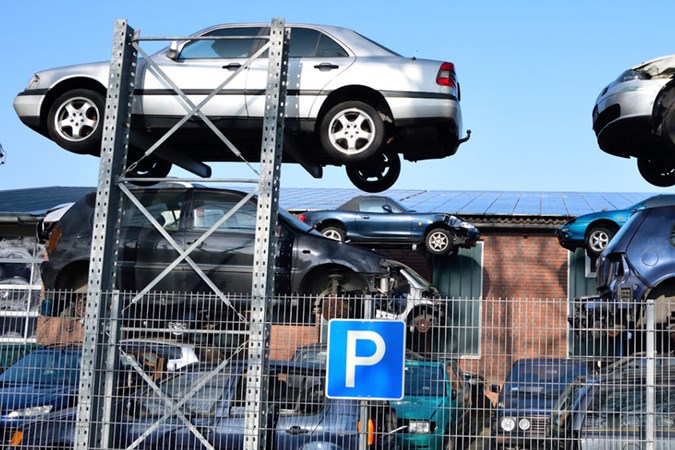 Editor of Parkers, Keith Adams, comments:
'The original scheme vowed to remove all cars part-exchanged on the scheme from the roads by ensuring they were marked as scrapped. All well and good. Except that what transpired was that many of the cars chopped in were still in fine fettle, with years of useful life ahead of them. Others were already considered classic cars, and as such, deprived the industry that supports them with potential new repair and running income.
'Most criminally, the 2009 scrappage scheme saw these cars parked up in airfields across the land and left to moulder. They weren't recycled. They weren't torn down for parts, and worse than that – they weren't even destroyed on environmental grounds. In short, the 2009 scheme removed 390,000 cars off the road without offering the opportunity for them to be reused in any way, shape or form.
'Don't make the same mistakes as before. We must not arbitrarily scrap all the traded-in cars on environmental grounds – many older cars make a minimal impact in terms of pollution, and many drivers still need a supply of older, cheaper secondhand motors to keep them mobile.'
*All deals on this page are indicative examples of some packages available as of 1 June 2023, but are subject to change without prior notice. Everyone's financial circumstances are different and the availability of credit is subject to status. Terms, conditions and exclusions apply. Parkers cannot recommend a deal for you specifically.