Company car test - Honda Accord
Revised saloon has lower CO2 emissions on all engines
17-inch alloys standard on ES and ES-GT trims
Minor tweaks to styling incorporating better aerodynamics
You could easily conclude that with so many 'niche' cars entering the market the standard four-door saloon is a dinosaur that's soon to be extinct.
Not a bit of it. This is still a vibrant market and the big players, Ford, Vauxhall, BMW, VW and Audi, are still vying for position, it seems, for many more years to come.
Honda cannot be discounted with its impressive Accord, though. It's been around for a while and, with the promise of reliability and solid build quality, it should be able to give the likes of the Mondeo, BMW 3-Series and the Vauxhall Insignia a run for their money.
A mid-life refresh promises to put the Accord right back in the game. The Japanese firm has lowered the all-important CO2 emissions across all the Accord's engine derivatives and in, a bid to turn the heads of fleet managers, the 2.2 i-DTEC in automatic and manual guise along with the 2.0 i-VTEC manual comes in below the all-important 160g/km and that should put it on their user-chooser lists.
Honda's work on reducing internal friction on its 2.2 litre i-DTEC diesel engine resulted in a 9 g/km drop in CO2 emissions for the six-speed manual saloon - achieving a sub-140g/km CO2 figure - and an 11g/km reduction - achieving a sub-160g/km figure - for the automatic variant.
Honda has also reworked the suspension to improve refinement, ride and handling - a sound move if it wants to rival the likes of the 3-Series and the Mondeo.
There's also a few tweaks to the exterior - you can now get 17-inch alloy wheels on ES and ES-GT grades as a complimentary upgrade - and the interior has had a refresh too.
We tested the 2.2 i-DTEC ES GT 148bhp version with sat nav and as a driving machine it's perfectly adequate for motorways. The low-end pull (258Nm at 2,000rpm) is entirely satisfying when you plant your foot on the floor, and it does come in useful for when overtaking. It's a capable cruiser and so unflustered that you often find yourself breaking national speed limits. You do have to keep a keen eye on the speedometer to ensure you don't end up accruing penalty points.
Handling-wise, it's capable but hardly a hoot. Turn in keenly and it will grip reasonably well, but you do find the front end lunging forward a little bit too much. The steering is quite lifeless too, and although the brakes are strong and the gearchange on the manual slick and precise, you'll find the ride a touch too firm and the engine noisy, particularly when cold and on low-speed getaways. It's still not as refined as the rivals.
There's plenty of kit and you get the usual gubbins such as climate control, sat nav, part leather seats, Bluetooth, CD player with MP3 compatibility and so on.
Costs-wise it's still got some way to go to beat rivals with a P11D value of £25,180. For a 40% tax payer you'll play £2,316.40 a year or £193 a month, but if you compare that to the class-leading 2.0-litre diesel VW Passat BlueMotion Tech Sport in standard trim where you'll pay £1,220 a year, things don't bode well. However, your fuel bill won't be onerous thanks to the Accord's 50.4mpg official combined fuel consumption.
So, it's a reasonable choice, but it's still not quite up to scratch when you consider the driving dynamics of rivals and the fairly expensive tax burden.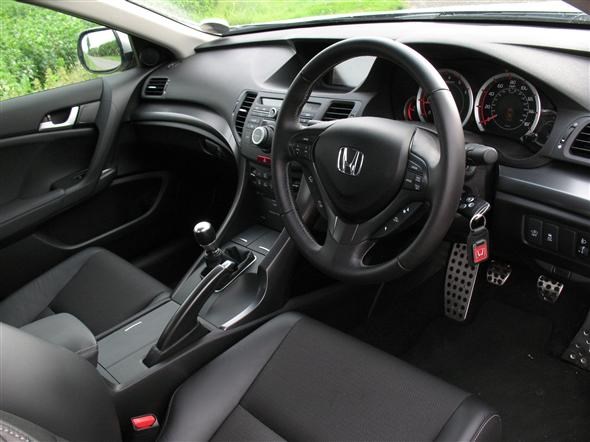 Also consider:
Ford Mondeo
Great to drive, plenty of kit, just falls short in terms of kudos
VW Passat
Good all-rounder. Not quite as accomplished on the road as the Mondeo, but solidly built and affordable.
BMW 3-Series
The badge snobs will go for this and they'll love the excellent driving dynamics. BMW has sorted out the ride on the upgraded model too.