View all Honda Civic reviews


Honda Civic Hatchback (2006 - 2011)
Review
A look at the future – from the mid-2000s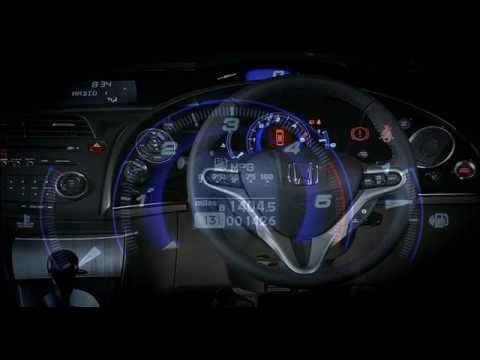 Enlarge
1

videos
Enlarge
84

photos
PROS
Reliability is a given, and as such, it's hard to go wrong
Type-R model is bulletproof, all you need to do is avoid crashed ones
The i-CTDi 2.2-litre diesel has storming performance
CONS
Compared with the Golf and Focus, it's lacking in room and visibility
Limited engine range, diesels outnumber petrols
If you go for a Type-S you may be disappointed by its performance
PROS
Reliability is a given, and as such, it's hard to go wrong
Type-R model is bulletproof, all you need to do is avoid crashed ones
The i-CTDi 2.2-litre diesel has storming performance
CONS
Compared with the Golf and Focus, it's lacking in room and visibility
Limited engine range, diesels outnumber petrols
If you go for a Type-S you may be disappointed by its performance
Other Honda Civic (2006 - 2011) models:
Verdict

Honda wanted to attract younger buyers when it launched the FN-generation Civic in 2006. It's a recurring theme, but the Japanese carmaker will tell you that it's keen to lose the dull image of its previous car – and pick up a whole raft of more youthful buyers.
And every generation, the same buyers come back for more. That alone tells you all you need to know about the Honda Civic. Its customers are loyal because the cars are a known quantity, the dealers are good, and the reliability remains as strong as ever from generation to generation.
So, it might want style-conscious drivers millennial buyers, but the company ends up courting more senior drivers. And is that a bad thing? Of course not – especially from a used car perspective, because these are the perfect people to buy cars from.
What was different about the eighth-generation Civic?
Apart from the styling, quite a bit. The Swindon-built hatch might have looked more advanced, but under the skin, it featured a simplified beam-axle rear suspension layout, and a mix of 1.4- and 1.8-litre petrols, and a storming 2.2-litre diesel (which followed later).
This new suspension layout meant the car was less comfortable than the one it replaced, although it was considerably tauter in corners – another attempt to make it more appealing to younger drivers.
In terms of performance, the 1.4-litre car is adequate, the 1.8, is reasonably quick if you wind it up, and the 2.2-litre diesel is a delight if you don't mind the clatter at idle and around town.

The Type-R is an absolute peach – and that explains why demand for used examples is so high, and values remain strong. And yet, compared with the previous-generation FK2-generation Type-R, it feels leaden and not as fun to drive. Despite that, it will happily crack 150mph and 0-60mph in less than seven seconds.
While many hot hatches are aiming for headline grabbing power figures, Honda has stuck to the basic principles of driver appeal for the Civic Type-R. It boasts 200bhp from a non-turbocharged engine, which is fairly modest when compared to rivals like the Ford Focus ST or SEAT Leon Cupra.
However the Type-R is the most involving and rewarding performance hatchback on the market thanks to it's light weight, razor-sharp steering and a perfectly balanced chassis.
That engine does need to be worked hard though and with a firm ride the Type-R is an uncompromising car. It's not as rounded as some rivals and not particularly easy to live with day to day, but for unadulterated driving fun it's very much a modern car with an old school hot hatch feel.
Honda Civic (2006-11): What's it like inside?
It's higher quality than a Ford Focus, probably not as well-polished than a Volkswagen Golf, and because of its split-level dash and digital instrumentation, it's something of an aquired taste.
In terms of interior space, it's not a class leader, either, but is probably useful enough for small families. Front legroom is excellent, rear room is tight, and the boot is enormous. As for rear visibility, you're best off using the mirrors.

Honda Civic (2006-11): is it reliable?
Overall, the eighth-generation Honda Civic is an exceptionally reliable car with a few well-understood problems. Check out the recall data in our full review. Parkers readers report a few issues, such as excessive oil consumption, faulty oil level sensors and burnt-out glowplugs.
Other than that, the Civic gets a clean bill of health.
---
The Parkers Used Car Verdict
With a Honda you know what you're going to get, and the Civic lives up to its reputation. It's not perfect, but overall, our readers love theirs and would recommend its reliability and overall usability.
If you're not after a sporting model, it's hard to argue against the 2.2 i-CTDi, which was a class-leading diesel at launch. Today, it's still a rapid choice, and will return an easy 50mpg day in, day out. Of the cooking petrol models, take the 1.8 over the 1.4 – you'll thank us for the advice. It's no less economical, and a whole lot faster.
As for the Type-R, it's a modern classic. It's also one that's still relatively easy to find a good example. Grabbing an unmodified one is absolutely key. Overall, the Civic is a great used buy – there's a superb dealer network and you get bullet-proof reliability and build quality. if you love its looks, you'll love the car.