Browse thousands of new Honda CR-V cars for sale with Parkers. Use our search filters to pick out the best discounts and deals on new Honda CR-V cars.
Results

1

to

10

of

18

List Price £28,590

List Price £29,690

List Price £31,390

List Price £29,970

Automatic
Petrol/Electric Hybrid

Automatic
Petrol/Electric Hybrid

List Price £31,690

List Price £32,170

List Price £33,390

List Price £31,830

Automatic
Petrol/Electric Hybrid

Automatic
Petrol/Electric Hybrid

List Price £33,870
Disclaimer
Telephone numbers starting with 08XX will cost you 7p per minute plus your phone company's access charge. Calls to other telephone numbers will only cost your phone company's access charge.
What is the Honda CR-V?
Approaching a quarter-century since the first Honda CR-V made its debut and now in its fifth-generation, the Japanese brand's mid-sized SUV is one of the bestselling cars of its type across the globe.
Competitors were few and far between when the Mk1 CR-V reached the UK in 1997, but today's crossover-soaked landscape is very different: now the likes of the Ford Kuga, Kia Sportage, Land Rover Discovery Sport, Nissan Qashqai, Peugeot 3008 and Toyota RAV4 are among a host of others that rival it.
And what of that CR-V name? No, not as logic might suggest Compact Recreational Vehicle, but Comfortable Runabout Vehicle. Every day's a school day.
Top speed: 112-130mph
0-62mph: 8.5-9.7 seconds
Fuel economy: 39-53mpg
Emissions: 120-162g/km of CO2
Boot space: 561-1,756 litres
Which versions of the Honda CR-V are available?
Honda's Mk5 CR-V SUV finally arrived in the UK in 2018, over a year after the model first became available in North America and Japan.
Although its evolutionary styling didn't hint as much, the fifth-generation Honda CR-V SUV was a different animal beneath the skin. Being larger, there's room for a third row of occasional seats in the boot area, plus there's no diesel engine option. Instead, for those seeking to maximise fuel efficiency, Honda sells a hybrid version alongside the petrol.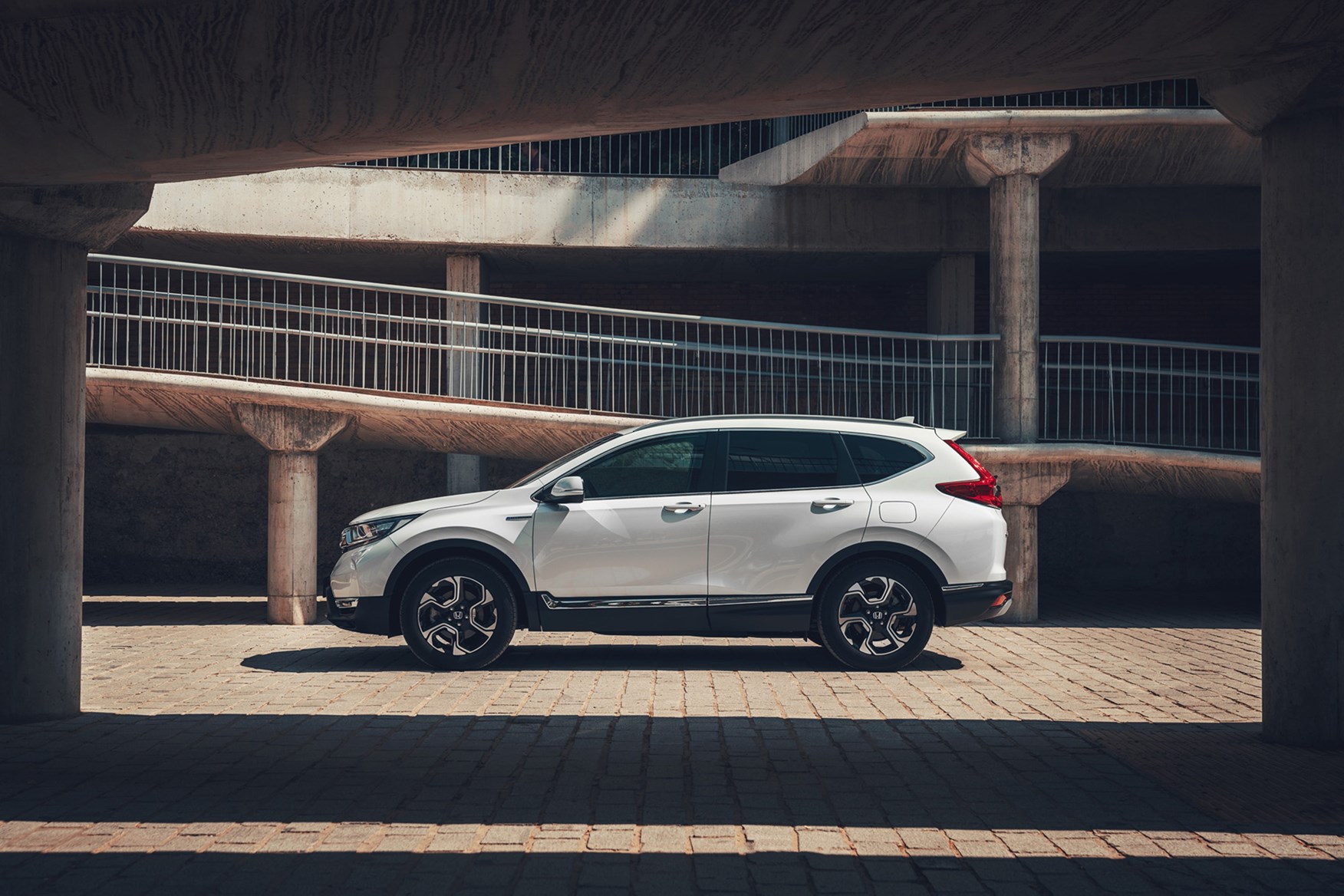 That hybrid uses a non-turbo 2.0-litre petrol unit, while the alternative is a 1.5-litre turbo, with either 170hp or 190hp. All-wheel drive (AWD) is available with both powertrains.
Trim levels follow Honda's established theme of S, SE, SR and a luxuriously appointed EX topping the range.
Styling and engineering
After years of looking almost apologetic for being an SUV, the Mk5 CR-V is a much more substantial, almost butch design by comparison – and while the styling's evolutionary, it manages to look fresh, too, particularly at the rear end of the car.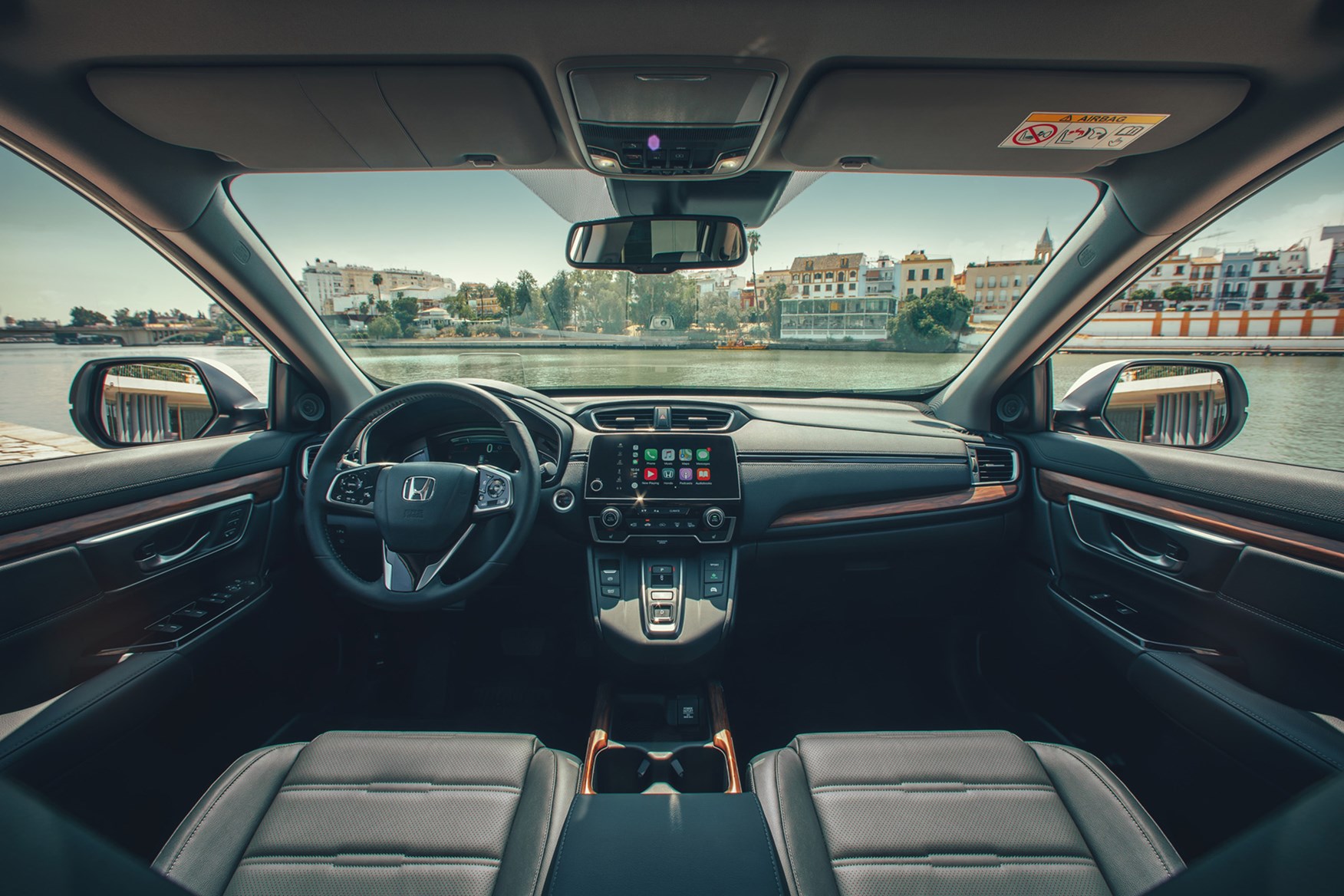 It's a similar story inside: Honda's long played-safe with the CR-V's dashboard design, and it has again, but there's a tangible lift in terms of the quality of plastics – it doesn't feel Audi-like in terms of quality, but it's several leaps ahead of Honda's own Civic.
That Civic link is an important one. Honda, like most brands, is consolidating the number of platforms it builds, instead producing a handful of different options that can be altered in scale – essentially, what's under the CR-V is a version of that Civic's underpinnings.
Is it good to drive?
While it's not going to exactly sate enthusiastic drivers – in reality, few SUVs manage this – it is significantly more rewarding to drive than its predecessors, largely thanks to those Civic-derived underpinnings.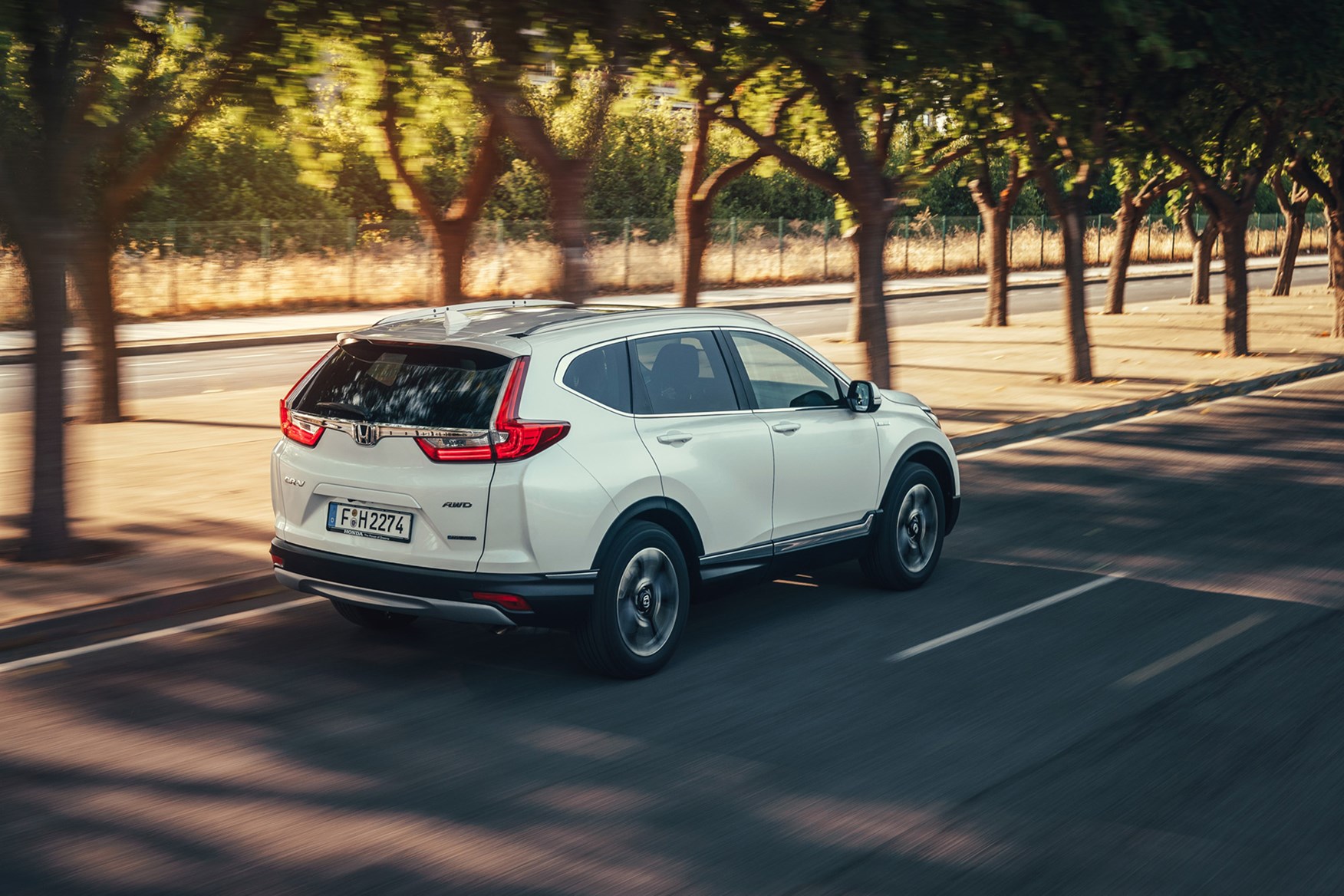 Not only is it comfortable with a well-judged, compliant ride quality that enables the CR-V to feel planted at speed, it corners keenly, too. There's little evidence of bodyroll in spite of its height and the steering, while light, is more communicative than before.
How much does the Honda CR-V cost?
Hondas aren't cheap and the CR-V is no exception, being priced a little north of similar sized models from Kia and Nissan, for instance.
Those price premiums continue with the brand's finance offers, both in PCH and PCP forms. The offers aren't necessarily bad value, just that they're pricier than you'll find with rival's packages. Of course, Honda drivers will cite the earlier generation of CR-V's exemplary reliability record as justification for the extra payment.
Find out what Honda CR-V drivers think of their cars with our comprehensive owners' reviews.
Parkers has thousands of new Honda CR-V cars for sale in our new cars for sale listings section – many with great discounts on the recommended retail price (RRP). Find a great deal on Honda cars for sale, everything from family cars and crossovers to executive saloons and sports cars. Use our filters to find the right new Honda CR-V car for your needs and budget. You can search by price, postcode, bodystyle, gearbox, model spec, trim level, fuel type and even colour.