View all Hyundai i30 reviews

Hyundai i30 Hatchback (2012 - 2017)
Review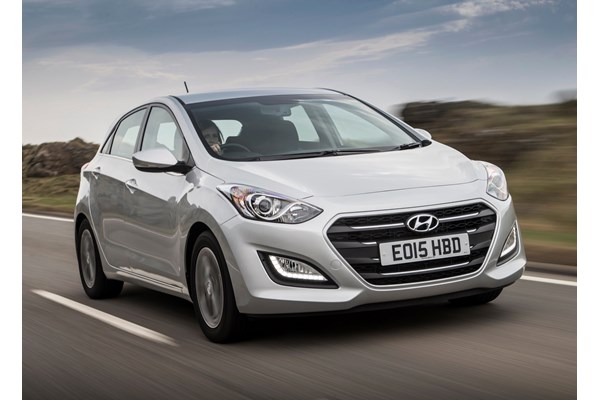 PROS
Impressive 890-mile range
Low CO2 emissions
Good quality interior
CONS
More expensive than previous model
Discounts may be harder to get
PROS
Impressive 890-mile range
Low CO2 emissions
Good quality interior
CONS
More expensive than previous model
Discounts may be harder to get
Verdict
The second generation of the Hyundai i30 is another leap forward for the Korean car maker. It is now a stylish family car with efficient petrol and diesel engines. The first generation that was launched in 2007 was quite a staid design but this new model is a good-looking car. The LED daytime running lights give the Hyundai i30 a graceful looking front end while the crease lines on the sides and the well sculpted rear makes this one of the most attractive cars in the sector. The real bonus for buyers is that there is real substance under the skin of the i30. It may not be as good to drive as a Ford Focus but in practical terms the i30 is a strong proposition for prospective car buyers in the small family sector. Why? The engines are greener and the build quality inside and out has vastly improved. Add to this low insurance, competitive pricing and a five-year warranty, and the i30 gives the likes of the Volkswagen Golf and the Ford Focus a run for their money.
Facelift in 2015 brings new equipment and engines
Hyundai added some new kit and more efficient engine and gearbox combinations in 2015. The Classic model was replaced by the i30 S, which came as standard with keyless entry, air conditioning and steering wheel remote control.