View all Mazda 3 reviews


Mazda 3 MPS (2007 - 2008)
Review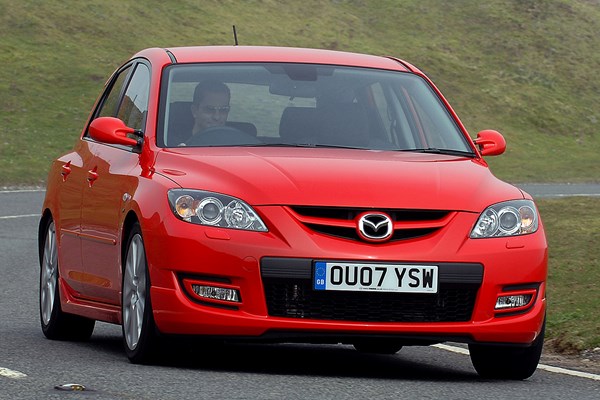 PROS
Subtle styling, great turbocharged engine, storming performance, affordable prices
CONS
Feels like there's too much power at times, not as driver focussed as other hot hatches
PROS
Subtle styling, great turbocharged engine, storming performance, affordable prices
CONS
Feels like there's too much power at times, not as driver focussed as other hot hatches
Other Mazda 3 (2004 - 2008) models:
Verdict
When it comes to power and performance, few hot hatches can match the Mazda 3 MPS. It's the quickest and fastest Mazda you can buy, accelerating from 0-62mph in just 6.1 seconds and on to a top speed of 155mph. Some buyers may be put off by its plain looks, while for others, this will be one of the key draws. The styling tweaks are very subtle and spotting the difference between this high-performance version and a standard car requires a keen eye - the MPS whispers, rather than shouts that it's a hot hatch.
It's also let down by a lifeless gearchange, average steering and an engine that lacks character. But with 260bhp from its turbocharged 2.3-litre engine, it's headlining grabbing power figure surpasses all of the hot hatch alternatives.