Browse thousands of new Renault Clio cars for sale with Parkers. Use our search filters to pick out the best discounts and deals on new Renault Clio cars.
Results

1

to

10

of

71

List Price £15,550

List Price £15,845

List Price £15,845

List Price £16,545

List Price £16,550

List Price £16,545

List Price £16,550

List Price £17,030

List Price £17,250
Disclaimer
Telephone numbers starting with 08XX will cost you 7p per minute plus your phone company's access charge. Calls to other telephone numbers will only cost your phone company's access charge.
What is the Renault Clio?
With the arrival of the all-new fifth-generation model, 2019 is going to be a key year in the history of the Renault Clio, the French brand's small hatchback range.
Set to arrive in Britain in autumn 2019, the Mk5 Clio supermini will face stiff competition in the forms of the evergreen Ford Fiesta, the plush Volkswagen Polo as well as brand new generations of the Peugeot 208 and Vauxhall Corsa.
As Renault is yet to confirm full technical specifications for the Mk5 Clio, details of the outgoing Mk4 version are shown below.
0-62mph: 11.4-14.0 seconds
Fuel economy: 50-88mpg
Emissions: 82-127g/km of CO2
Boot space: 300-1,146 litres
Which versions of the Renault Clio are available?
Three-door hatchbacks of all sizes fell out of favour with car buyrs years ago, with only a few remaining on sale, hence why like its Mk4 predecessor, the fifth-generation Renault Clio Hatchback will only be sold on five-door form.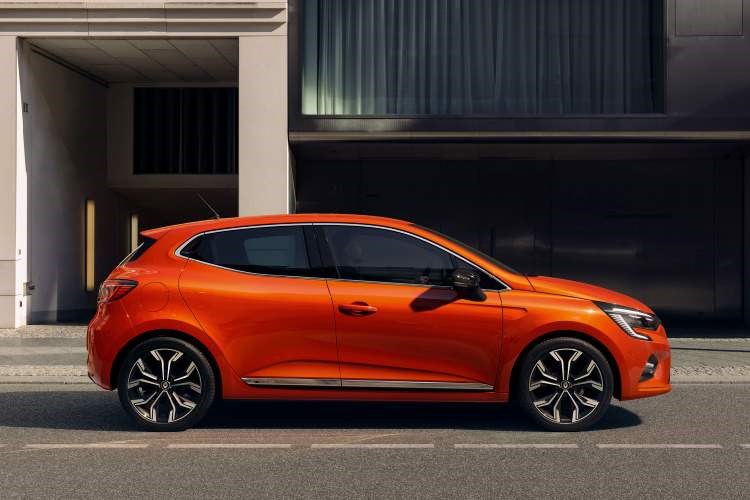 Not that it hampered its popularity - for each full year the fourth-generation Clio was sold, it finished top of the European supermini sales charts.
What's not yet clear is whether there will be an estate-bodied Renault Clio Sport Tourer in Mk5 form. First introduced with the third-generation Clio, Britain was denied the compact load lugger the last time around.
Renault has confirmed that the launch engine line-up of engines will consist of petrol SCe 75 (non-turbo), TCe 100 and 130 (turbocharged) engines, together with the diesel Blue dCi 85 motor. What's also confirmed is that the Mk5 Clio will be the first in the French firm's range with its upgraded E-Tech hybrid powertrain, but this won't arrive until 2020. Trim levels follow Renault's recently revised Play, Inconic, S Edition and RS Line hierachy.
Whether we'll see a fully electric Clio isn't yet clear, but we wouldn't bet on it. Since 2012 Renault has gained enormous traffic selling the zero-emission Zoe as a standalone range - as it's on the brink of a major upgrade, replacing it with an all-new Mk5 Clio-based model is unlikely in the short-term.
What is the Clio Renaultsport?
Aside from the first-generation cars when the quickest models were badged either Clio 16V or Clio Williams, following the French marque's Formula 1 success with Frank Williams' eponymous team, its motorsport wing - Renaultsport - has been tasked with fettling the fastest models.
Most recent has been the Clio Renaultsport 200, a model that was quick, but not regarded with the same degree of reverence as the earlier 172, 182 and 197 versions, primarily due to its standard-fit twin-clutch EDC automatic gearbox.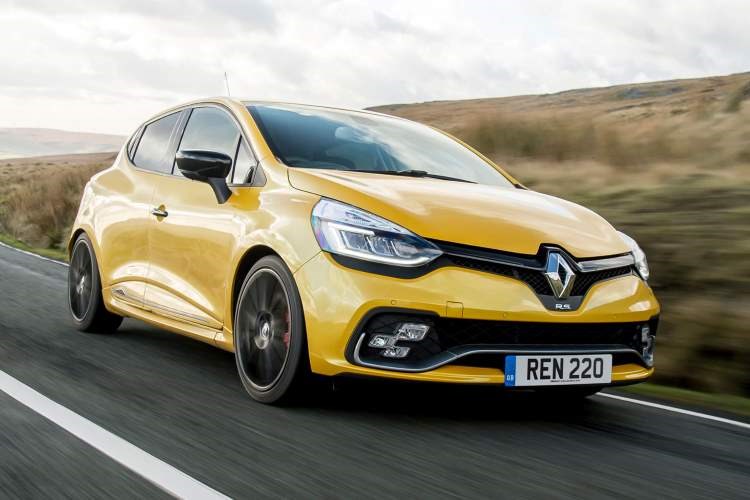 Transmission apart, all are well-regarded for their balanced handling and zesty acceleration, with many enjoying motorsport success on race tracks and rallying stages.
Most outlandish was the Clio Renaultsport V6 255 fitted with a six-cylinder 3.0-litre engine located where the rear seats would ordinarily be. This mad two-seater was easily identifed thanks to its bulging bodywork with gaping intakes along the doors and rear wings gulping air to feed the powerplant.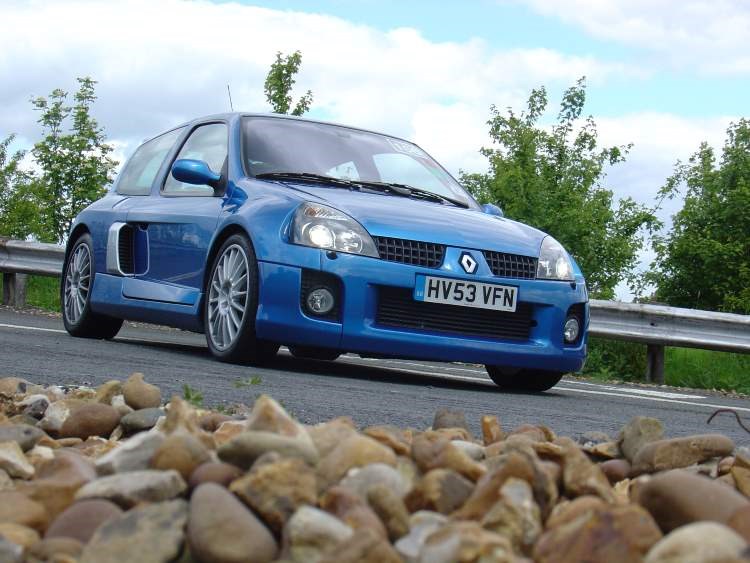 Over the years there have been a number of Clio models that have been built by Renaultsport – the firm's motorsport wing – and have been campaigned worldwide to great success in both circuit racing and rallying. That success has translated into the Cup and Trophy road-going editions - firmer, lighter versions of the cars they're based upon.
What isn't yet clear is whether there'll be a Mk5 Clio Renaultsport - or RS now that it's been contracted in length - but given the sales successes of its predecessors, it's likely one will emerge during 2020. What Renault has commited to so far is an RS Line trim level for the latest Clio, with sportier touches normally associated with its fastest models.
Styling and engineering
Evolution is the name of the game with regards to the Mk5 Clio's looks. In isolation it appears to be little more than a facelift of its predecessor, but see the two side-by-side and the differences become more obvious. While that doesn't really advance the supermini sector much, given the sales success of the Mk4, it's easier to understand Renault's cautious approach.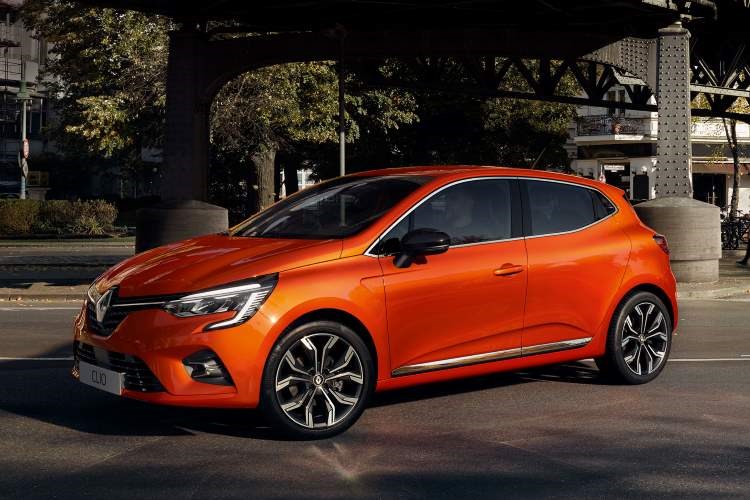 Inside, a much greater step forward has been taken, delivering a significant leap in terms of both material quality and on-board tech, the latter evidenced by the 9.3-inch vertical multimedia screen standard on much of the range.
It's all part of a grown-up, larger car ethos that Renault's aiming for - the Clio's set to be the first small hatchback with all-round LED lighting as standard.
Is it good to drive?
While the latest Clio handles with a great deal of competence, Renault's targeting comfort rather than the outright chuckability you'll experience in a Fiesta. Not that the French car is wallowy through corners, it's just not been conceived in the same manner. This is no bad thing and it broadens consumer choice considerably in this very competitive arena.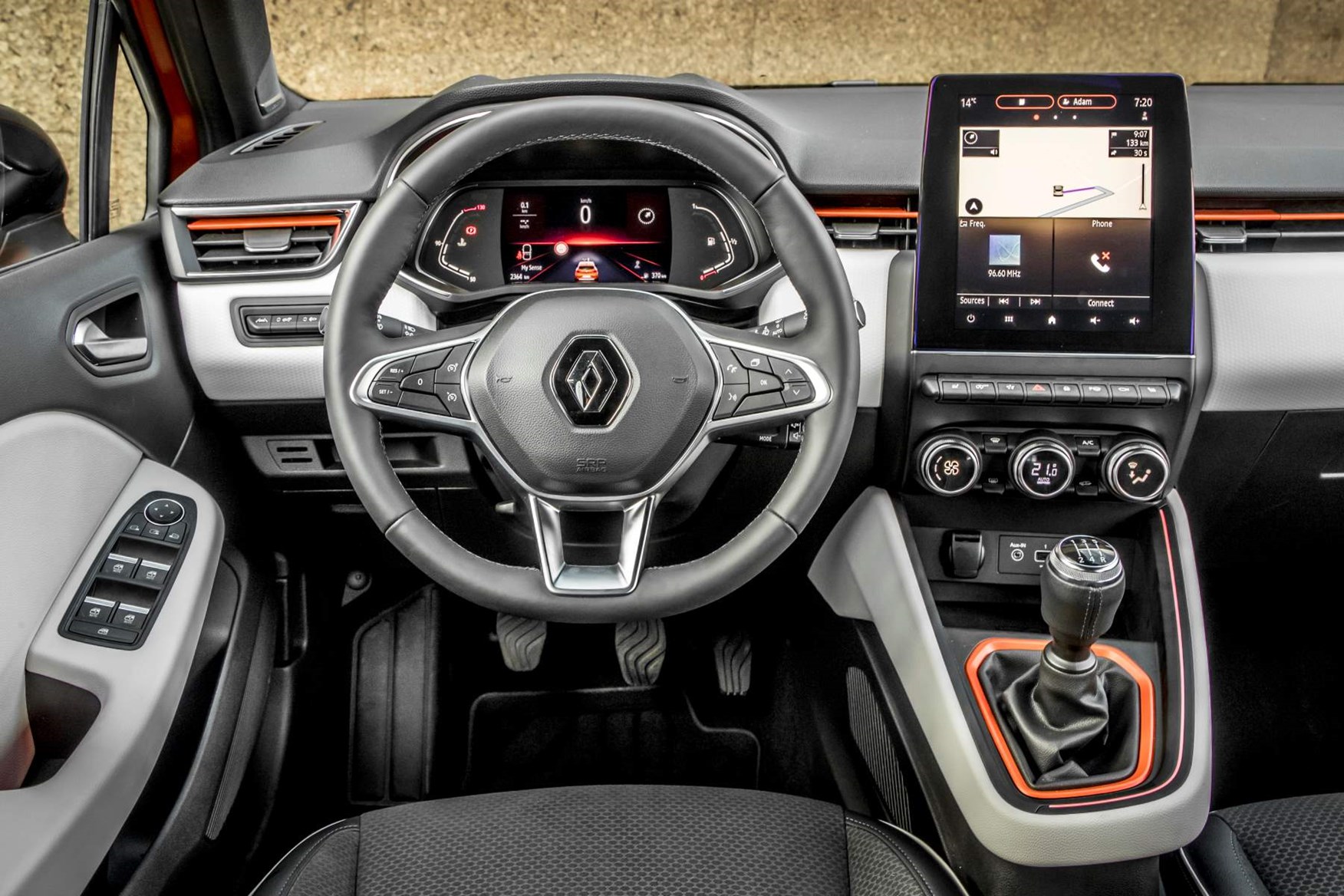 Undoubtedly, the groundwork's been laid so that when high performance Clio RS versions come on-stream during 2020, there's a good balance to be honed in order to make a fine hot hatchback.
How much does the Renault Clio cost?
Order books for the Mk5 Clio opened in August 2019, with a starting point of £14,295 for the Play SCe 75.
If Renault is sensible, it will launch the newcomer with an attractive array of finance deals, although traditional discounts are unlikely to be offered by dealers at least until the Clio's been on sale for several months.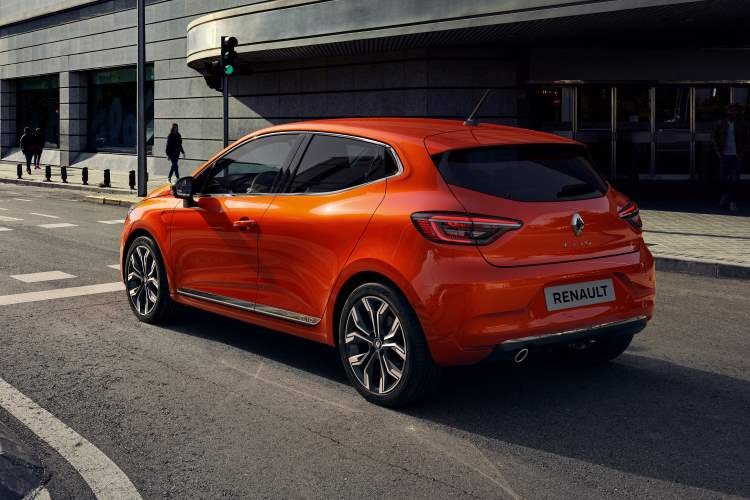 Parkers has thousands of new Renault Clio cars for sale in our new cars for sale listings section – many with great discounts on the recommended retail price (RRP). Find a great deal on Renault cars for sale, everything from family cars and crossovers to executive saloons and sports cars. Use our filters to find the right new Renault Clio car for your needs and budget. You can search by price, postcode, bodystyle, gearbox, model spec, trim level, fuel type and even colour.