View all Renault Clio reviews

Renault Clio Renaultsport (2006 - 2012)
Review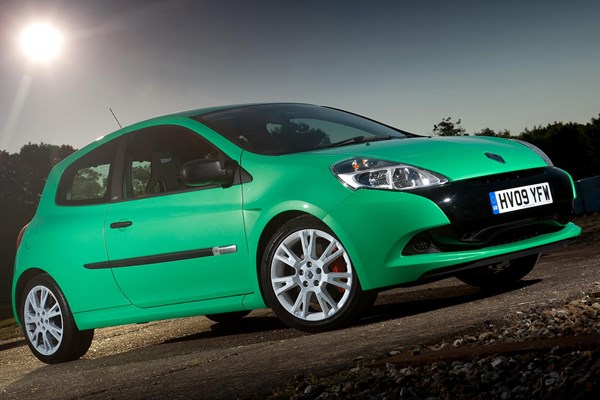 PROS
Pin-sharp handling, understated styling, good standard equipment, strong performance
CONS
Very firm ride, uncomfortable and tiring on motorways, Cup models are sparsely kitted out
PROS
Pin-sharp handling, understated styling, good standard equipment, strong performance
CONS
Very firm ride, uncomfortable and tiring on motorways, Cup models are sparsely kitted out
Other Renault Clio (2005 - 2012) models:
Verdict
This is the hot version of the Clio, tuned by the masters at Renaultsport - the side of the firm that's responsible for motor racing. It follows a simple recipe – it's a three-door Clio with a 2.0-litre engine and tuned chassis to make it an involving drive with some added-on sports styling to hammer the point home. The original model has 197bhp, while the revised version - introduced in May 2009 - offers 200bhp along with a sharper looking front end.
As before, 0-62mph takes less than seven seconds and it handles superbly with masses of grip. However, while it's great on twisting roads, the hot Clio can be tiring to drive in town while a stiff ride means it is rarely comfortable.