View all Renault Scenic reviews

Renault Scenic (2009 - 2016)
Review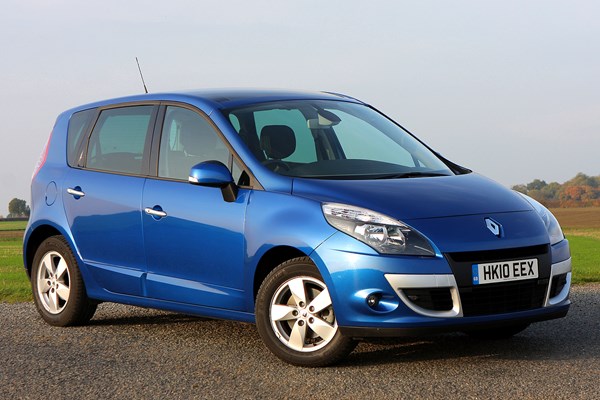 PROS
Comfortable on the move
Impressive refinement
Practical interior
Good value
CONS
Most customers prefer seven-seat versatility
PROS
Comfortable on the move
Impressive refinement
Practical interior
Good value
CONS
Most customers prefer seven-seat versatility
Verdict
Renault claims to have invented the compact people carrier with the Scenic in 1996 and its third-generation model remains among the best of its type.
Launched in 2009 this iteration comes with new engines including a frugal small turbocharged petrol engine and a powerful diesel. It also boasts a roomier interior and sharper looks.
While the used market might prefer the versatility offered by the Grand Scenic and its seven-seat layout, the Scenic still offers plenty including comfortable access and extra practicality over a conventional hatchback.
In June 2011 a new diesel engine was added to the line-up. Effectively replacing the 1.9-litre diesel 130, it offers the same power but with improved economy and emissions.
In February 2012 the Scenic was updated with improved engines as well as minor design changes.
Further restyling in line with other Renault models arrived in summer 2013, when the range of model variants was substantially reduced. A 4x4-look was adopted by the Scenic XMOD range.