View all Rolls-Royce Cullinan reviews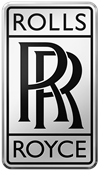 Rolls-Royce Cullinan SUV
Review
Current Model
Sumptuousness needn't stop where roads do
PROS
Opulence on- and off-road
Colossal presence
Enormous array of bespoke finishes
CONS
Hugely expensive to buy
Hugely expensive to run
Huge
Verdict

Although purists will no doubt be up in arms about the Rolls-Royce Cullinan, simply for what it represents, it seems that even a motor car manufacturer at the pinnacle of the luxurious echelons of the market cannot escape its clientele's demands for an SUV.
Except, of course, Rolls-Royce doesn't refer to it as a Sports Utility Vehicle – the Cullinan is a high-bodied car. It even sports an elongated tail to lend it a more saloon-like side elevation than one typically associates with this bodystyle.
Which SUVs is the Rolls-Royce Cullinan competing with?
Named after the largest flawless diamond ever found, the first customer deliveries of the Cullinan will commence before the end of 2018. So what else might Rolls-Royce's clientele consider as an alternative? The fact is, the Cullinan is so up-market that it has no direct rivals.

Those arguably coming closest are high-end versions of the Bentley Bentayga and Land Rover's Range Rover, but it's not inconceivable that those considering SUVs as diverse as the Lamborghini Urus or Mercedes-Benz G-Class might be swayed by the Cullinan.
Plus, there's the forthcoming in-house competition in the form of the BMW X7 to contend with.
Time will tell, but it wouldn't be a surprise to find a decline in demand for the Ghost and Phantom saloons following the Cullinan's arrival.
Can the Rolls-Royce Cullinan be used off-road?
Underpinning the Rolls-Royce Cullinan is a similar state-of-the-art architecture also found beneath the chiselled bodywork of the Phantom. Be under no illusions, this is an enormous car, at 5,341mm long and 1,835mm tall.

Propelled by the same state-of-the-art 6.8-litre V12 engine that resides in the Phantom's engine room, for the Cullinan it produces 571hp and 850Nm of torque from just 1,600rpm.
Those statistics are more than sufficient to permit a 155mph top speed – a 0-62mph acceleration time is yet to be confirmed – but its 2,660kg heft results in an official efficiency claim of just 18.8mpg and CO2 emissions of 341g/km. Of course, this is unlikely to be a concern to many customers…
A plug-in hybrid (PHEV) version is expected during the Cullinan's life-cycle, but a more efficient diesel? Wash your mouth out!

To endow the Cullinan with suitable off-road credentials, it's also fitted with four-wheel drive and four-wheel steering, although how capable it will prove to be over rough terrain remains to be seen. The expected Extended Wheelbase version isn't going to cope with steep crests that could potentially beach it.
Variable ride height air suspension is fitted as standard, meaning that should you need to traverse deeper waters – Rolls-Royce claims a wading depth 540mm – or rockier tracks, little will get in its way.
More practical Cullinan remains true to Rolls-Royce's luxury mantra
Being a high-bodied car, there will be even more room for passengers to luxuriate in the vast expanses of the rear cabin, access to which is again via rear-hinged coach doors.

A three-seater bench is standard, but many are likely to be specified with a pair of individually reclining rear seats, plus various cabinetry options bespoke to customer's desires.
As with other Rolls-Royces, colours, materials and finishes will be restricted only by the imaginations – and budgets – of customers.
As a five-door car – and Rolls-Royce's first ever model with a tailgate, albeit a horizontally split one – there's the potential for a degree of practicality hitherto not associated with the prestigious marque. A glass partition ensures a comfortable equilibrium is maintained in the passenger compartment when the boot is open.

Bespoke Recreation Modules can be installed behind the lower portion of the tailgate, housing various types of activity equipment to suit a multitude of lifestyle requirements. One option is for the Module containing the Cullinan Viewing Suite, comprising of a pair of occasional chairs and a cocktail table.
Not that you're likely to be sullying the exquisitely finished luggage compartment with Swedish flat-pack furniture, but if you do, it promises to be more accommodating than the loadbays of large wagons such as the Mercedes-Benz E-Class Estate. A maximum capacity of 1,930 litres is quoted with the 60:40 split rear seat electrically folded down.
So how much does all of this cost? We expect the Cullinan to be priced at around £275,000, before any of the bespoke work is taken into account. But, as the time-served addage goes, if you have to ask...
Parkers will be among the first to drive the luxurious high-bodied car, so check back with us soon for the full Rolls-Royce Cullinan SUV review