Peugeot Partner dimensions (2008-on)
The Peugeot Partner is offered in just two different variants as a panel van – L1 and L2. As this suggests, you only get a choice of lengths, and both models are the same height.
This means that the loading area is good for the class, but not necessarily the largest available.
The Partner comes in two body lengths, labelled L1 and L2. The wheelbase doesn't change between the two – the bigger version simply has a longer body.
| | | |
| --- | --- | --- |
| Peugeot Partner size | L1 | L2 |
| Exterior length (mm) | 4,380 | 4,628 |
| Exterior height (mm) | 1,828 | 1,834 |
| Exterior width with mirrors (mm) | 2,112 | 2,112 |
| Exterior width mirrors folded (mm) | 1,857 | 1,857 |
---

Peugeot Partner interior load area dimensions and capacity
Inside, the L1 offers 3.3 cubic metres of load space, the latter 3.7 cubic metres. Not bad, but not quite the top of the class.
The L1 van can still accommodate two Euro pallets in total, and there's a generous 1.23m of room between the wheel arches. Maximum load width is 1.62m, while standard load length is 1.8m for the L1 and 2.05m for the L2.
The load area comes with six lashing points as standard, while the rear doors open up to 180 degrees. A sliding side door is standard on some models, and you can add another on the other side as an optional extra. Those side doors do eat into the overall width of the loading bay slightly, but this doesn't affect its ability to take a Euro pallet between the wheel arches.
| | | |
| --- | --- | --- |
| Peugeot Partner internal size | L1 | L2 |
| Maximum load length (mm) | 1,800 | 2,050 |
| Maximum load height (mm) | 1,250 | 1,250 |
| Maximum load width (mm) | 1,620 | 1,620 |
| Width between wheelarches (mm) | 1,230 | 1,229 |
| Maximum load volume (cu m) | 3.3-3.7 | 3.7-4.1 |
In vans equipped with the Multi-flex front seating arrangement the load length can be extended further to 3.0m and 4.1m, respectively, thanks the adjustable outer passenger seat.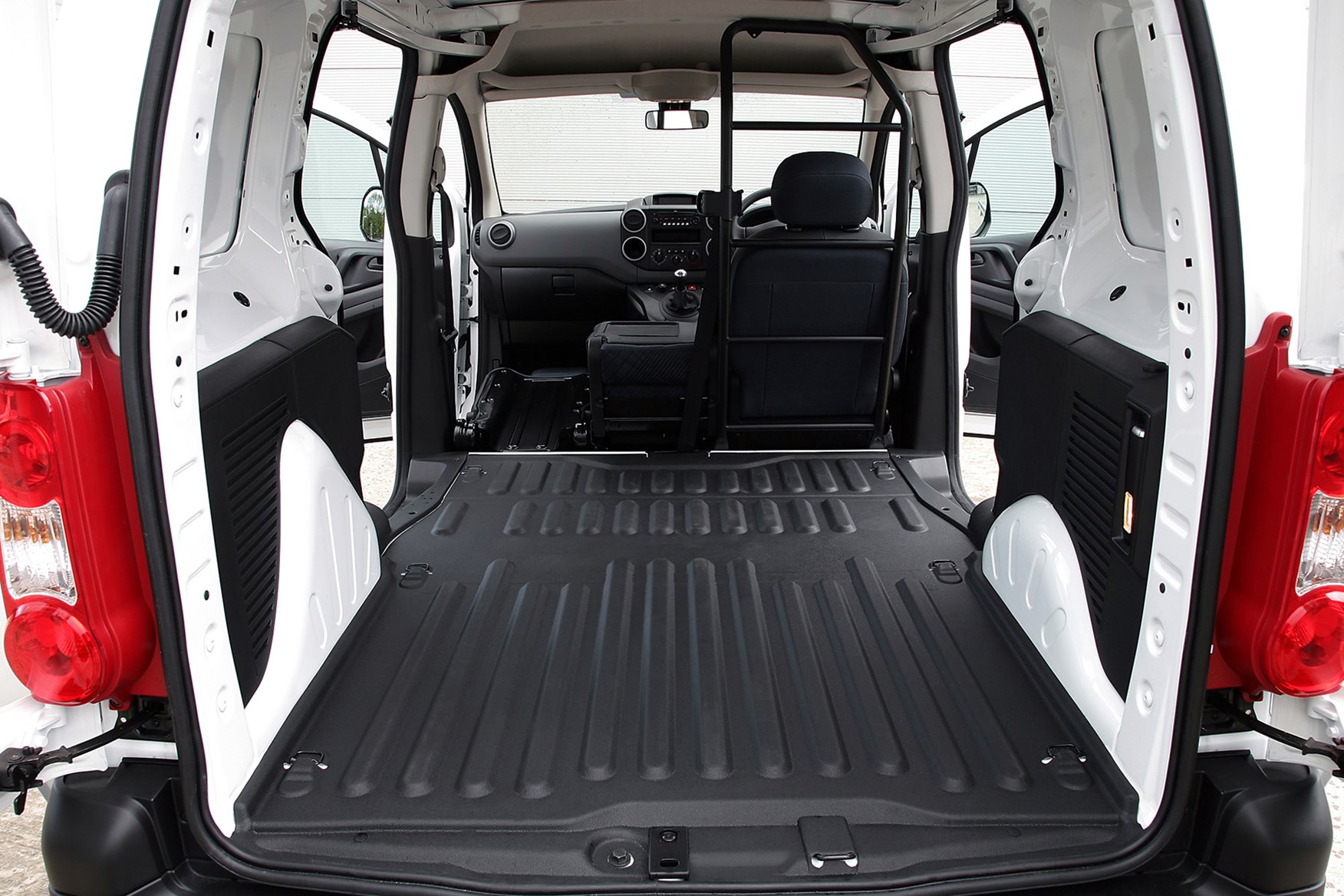 This leaves a flat load floor that extends right into the passenger footwell - ideal for longer planks or ladders.
Payload rating for the Partner varies between around 552kg and 860kg, depending on engine choice. The model with the lowest payload is the Partner Electric with the L2 body, while the version that can carry the most is the 100hp 1.6-litre diesel in S trim.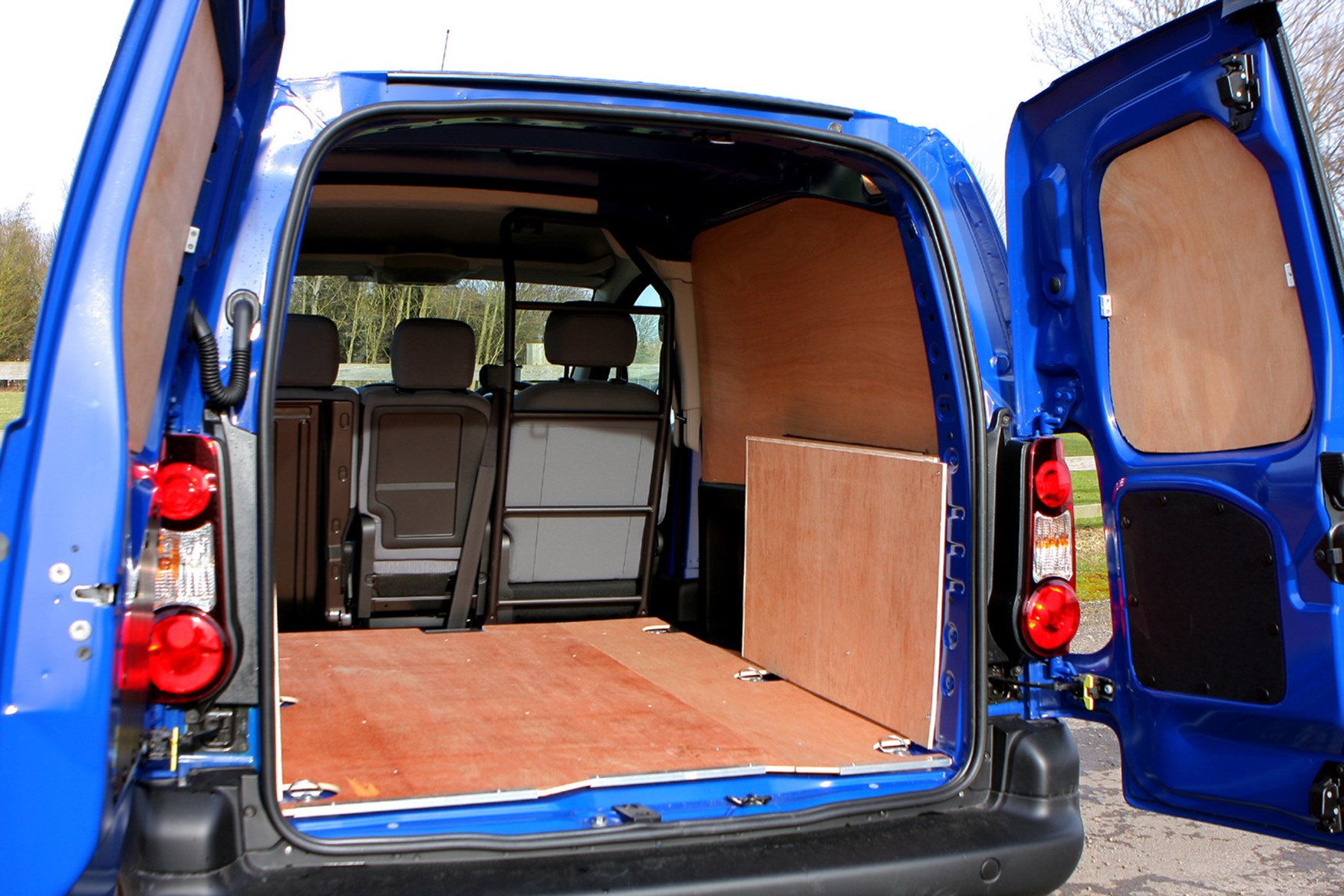 The toughest vans in this sector can now carry over 1.0-tonne (1,000kg), however. See our article on the best small vans for payload for more info.