SsangYong Korando dimensions (2013-on)
You have to consider that because the Korando is an SUV, the loading height is considerably higher than even an estate car, let alone a conventional van. Bear this in mind if the individual items you need to carry are particularly heavy.
Remove the rear seats from a Korando and replace them with a flat load area and you get 1,312 litres of space.
This is the way boot-space is measured in cars (1,312 litres is the amount of space available in a non-commercial Korando with the rear seats folded), and it sounds quite impressive. But it's actually only equivalent to just over 1.3 cubic metres, which in van terms is rather tiny.
The load area dimensions for the Korando commercial are 1,525mm long with 965mm between the rear wheelarches. This means a Euro pallet will fit in lengthways, though we can't imagine too many Korando customers will be worried about this.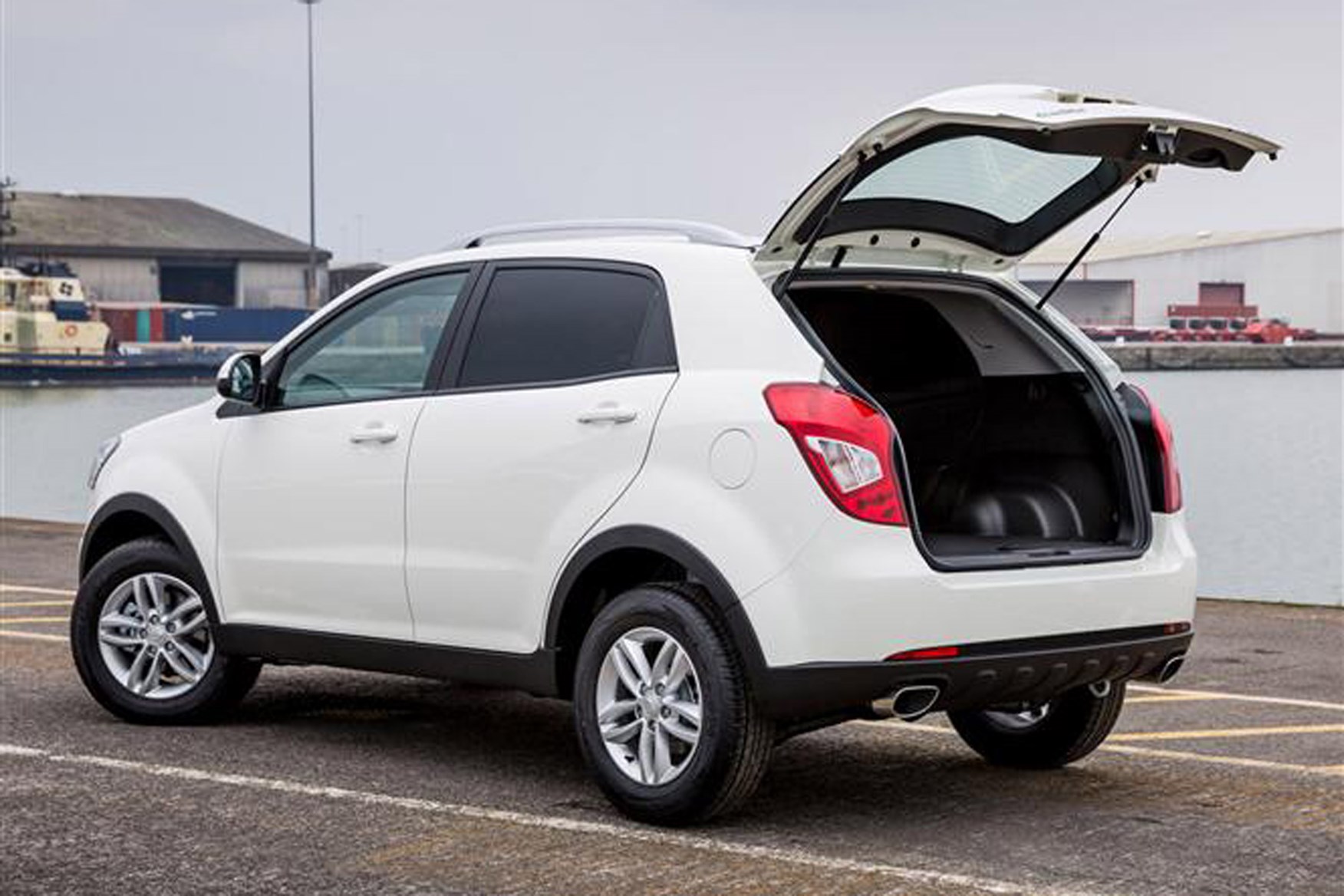 How does this compare to a van?
The Fiat Fiorino, one of the smallest and most-nimble vans on the market, has a similar load length of 1,523mm, but thanks to the additional width and height of the load area has a 2.5 cubic metre cargo capacity.
When originally launched in 2013, the maximum payload rating for the Korando CS was 433kg. With the introduction of the 2.2-litre engine, the CSE has seen this rise to 514kg.
The payloads aren't as dissimilar to a van as you might think, however, with the lightest duty variants of the Fiat Fiorino rated to just 515kg – though the heaviest duty can carry 660kg.
What's more, the most our example van is rated to tow is 1,000kg. The Korando CSE can tow up to 2,000kg, which is another feather in the SsangYong's versatility cap.