View all Volkswagen Golf reviews

Volkswagen Golf Cabriolet (1994 - 2001)
Review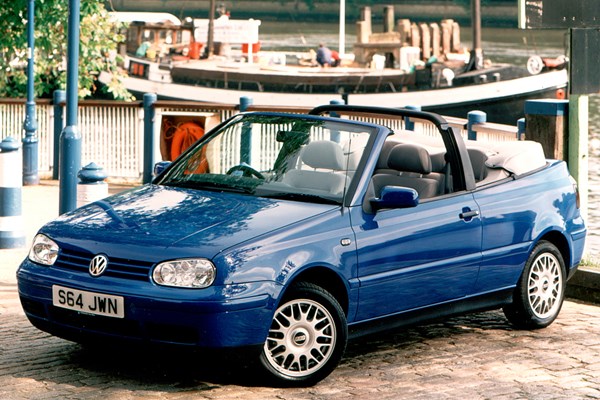 PROS
Quality, reputation; reliability
PROS
Quality, reputation; reliability
Other Volkswagen Golf (1992 - 2001) models:
Verdict
The two-door, four-seat Golf Cabriolet is one of the best cabriolets of the 1990s. It's perfect for the summer months and few cabriolets of the same age can match its overall quality. Secondhand prices are a little dearer than a convertible Peugeot 306 or Vauxhall Astra, but it's so reliable, safe and pleasant to drive that few competitors can beat it.
A facelift in '98 brought a newly styled grille and set of headlights, which were added to refresh the front-end and keep it in line with the appearance of the 1998-2004 Golf Hatchback.