Recommended by Parkers
Take a five minute pitstop with mustard.co.uk and you could make savings in minutes.
With their quick and easy form, plus the top UK's leading providers in one place, mustard.co.uk are the experts in van insurance comparison.
With 50 of the UK's leading providers in one place, mustard.co.uk are the experts in van insurance comparison.
Parkers.co.uk and mustard.co.uk are part of the family-owned Bauer Media Group – a company that brings you TV Choice, CAR magazine, Absolute Radio and hundreds more iconic brands, find out more at www.bauermedia.co.uk.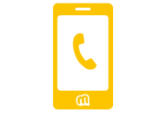 mustard.co.uk is the insurance comparison site you can call, allowing you to talk to an expert who will compare prices for you.†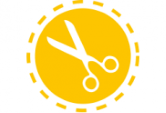 Your quote is as individual as you – tell mustard.co.uk your story over the phone and get a quote tailored specifically to you.
Van insurance FAQs
How do I check who I'm insured with?
If you are struggling to remember who your current van insurance provider is, or even if you are covered, there are a few steps you could take:
Check the Motor Insurance Database (MID) – this is the quickest and simplest way of finding out if your van is insured, all you need to know if your vehicle registration
Check your emails or bank statements for purchase confirmation
Retrieve quotes – if you used a comparison site such as mustard.co.uk, you can retrieve your quotes – although this won't tell you who you insured with it may jog your memory
Can I drive a van on my car insurance?
If you have fully comprehensive car insurance and are borrowing a van to drive for personal use (such as moving home), your insurance may cover you on a third-party level; however this is no longer included as standard as part of fully comprehensive policies, so you need to check with your provider first. If you are hiring a van, the insurance cover is often included as part of the hire package.
However, if you own a van you do need to get separate insurance for it – your car insurance won't cover you for that.
How can I reduce the cost of van insurance?
There are many factors that affect the price of your van insurance, such as your No Claims Discount (NCD), the type of policy you need, where you park your van, mileage and modifications, to name a few. Find out more and what you can do to reduce the cost of insurance here. Of course, the best way to find your cheapest quote is to compare with sites such as mustard.co.uk.
Can you use car no claims on van insurance?
Some insurers will allow you to transfer your No Claims Discount earned on a car or bike to a van policy, however this varies by provider so you will have to check directly with them first. Remember that your NCD can only be used on one vehicle at a time.
Can you insure a van on your company name?
If your van is owned by your company or registered to it, then you can insure it under your company name, yes.
If you use your van for work, you need business van insurance. It not only protects the vehicle but everything inside it – including tools, goods and materials. Find out more including the different types and how to save money on your premium, here
Known as domestic or lifestyle van buyers, if you're someone who doesn't use their van for business purposes you will need to get what's usually called private van insurance. Find out more, including how to get the best deal for you, here
If you work as a courier, delivering parcels and other goods using a van, then you really need to get some proper courier van insurance. Find out more about what courier insurance covers, why you need it and how to get it at the best price, here
Need to call? We can help
Talk to an expert who can compare prices for you on 0330 022 8387. Calls to 0330 numbers cost no more than a national rate call to 01 or 02 number and will count towards any free minutes you may have on your phone contract.
*Our Price Guarantee
The price guarantee is to beat your cheapest confirmed ONLINE like for like car insurance quotation, for an annual policy, applies to the base policy price only and is subject to insurers qualifying criteria. You must be able to provide evidence of your personal and licence details, and details of the alternative quotation including that of the vehicle, the level of cover and NCB. Any additional costs, including optional extras or policy or instalment charges are excluded. Telematics policies are excluded. This is as of April 2020.
Who are mustard.co.uk?
Parkers.co.uk's sister company, mustard.co.uk is a trading name of H Bauer Publishing who are an appointed representative of Vast Visibility Limited 8 Princes Parade, Liverpool, L3 1DL, authorised and regulated by the Financial Conduct Authority under Firm Reference Number 566973. You can check these details on the FCA Register.
†Other Appointed Representatives of Vast Visibility Ltd may offer this service.