Asian minivans may now be a rare sight on UK roads, but there is one company that still offers them. Hampshire-based Vestatec imports Dongfeng minivans from China, and a new model, the DFSK C-Series, will be arriving in July 2016.
DFSK C-Series range
The new DFSK C-Series range consists of a panel van, a crew van and a dropside, although the latter won't be available until the second half of 2016. Under the bonnet is a newly-developed 1.5-litre VVTi petrol engine (114bhp and 148Nm) which so far only achieves the Euro-5 emission standard, and this is coupled to a five-speed manual transmission.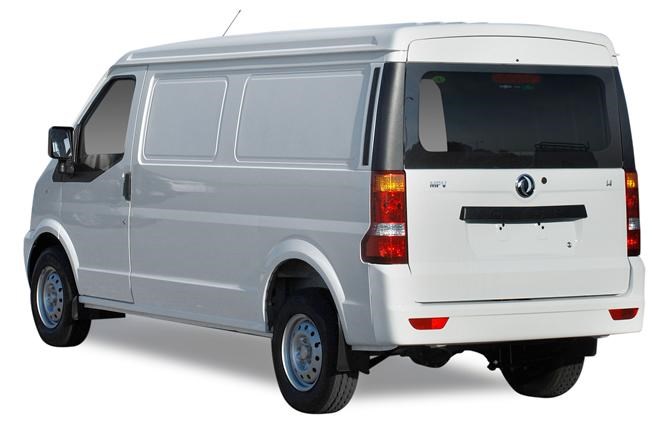 The C-Series benefits from remote-control central-locking, ESP stability control, driver's airbag, immobiliser, power steering and front foglights, although ply-lining and a solid steel bulkhead are optional extras. Prices start from £10,995 plus VAT for the panel van, while other prices have yet to be confirmed.
With their mid-engined designs, there is very little overhang at the front or rear, which makes the C-Series very manoeuvrable and ideal for inner-city work.
DFSK C35 panel van and crew van
The C35 van is incredibly load-efficient and combines a large load area with compact exterior dimensions. At 4,500mm long, it takes up the same amount of space as an average small panel van, but offers medium-sized van loading characteristics with up to five cubic metres of volume.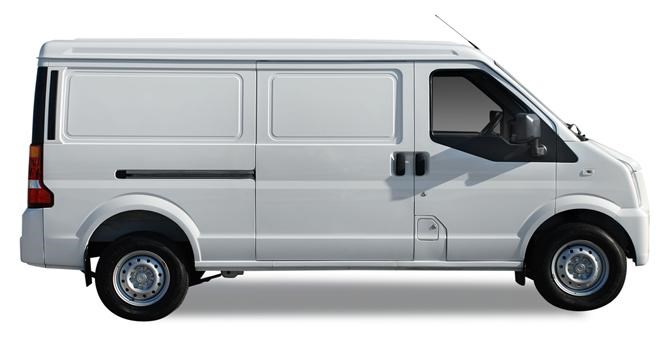 Measuring 2,630mm long, by 1,480mm wide and 1,290mm high, the load area is big enough to fit up to two Euro pallets or an 8×4 sheet. There are two side loading doors, a rear tailgate (with window) and a mesh bulkhead, so the driver has good all-round vision.
The payload is rated at 750kg, although there will be a one-tonne payload version available by the end of the year.
DFSK C31 dropside
Arriving later in 2016 are the C31 single-cab dropside and C32 double-cab dropside.
They offer payloads of 1,145kg and 1,185kg and load lengths of 2,900mm and 2,260mm respectively, and both have a load width of 1,540mm.
Also read: Best 3.5t panel vans for payload
Also read: Best 3.5t dropsides for payload
Also read: Best 3.5t Luton and Box vans for payload
Also read: Van conversion programmes by manufacturer