Iveco has announced the first details of its exhibits at the 2016 IAA Commercial Vehicles Show, which takes place in Hanover later this September. Amongst the heavy good vehicles and the promise of a futuristic long-haul truck concept, these details include information about a new Daily Business Up smartphone app, intended to make life easier for operators of the Iveco Daily van.
For full details of every van announcement at IAA 2016 see our full round-up by clicking here.
What does the Iveco Daily Business Up smartphone app do?
At its most basic level Daily Business Up is a driver assistant, providing real-time advice for reducing fuel consumption using a Driver Style Evaluation (DSE) system.
It also interacts with Iveco's Professional Navigation to provide optimum route planning (one might ask why the sat-nav isn't doing that of its own accord, but perhaps that's missing the point…).
Van owners may also be interested in its function as a business assistant. Intended to make fleet management tasks easier, the app helps with scheduling, dispatching and tracking jobs using industry tool Sygic FleetWork.
Should the worst happen, it also opens a direct line to Iveco Assistance Non Stop, the firm's roadside assistance service.
Further features are expected in time.
Does the Iveco app work with all Daily vans?
The app is only compatible with the New Daily Euro 6, introduced earlier in 2016. But it should theoretically work on any smartphone or tablet.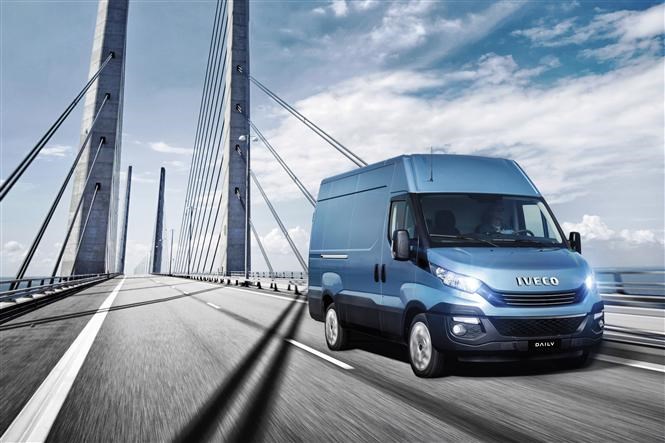 Click here to read a review of the Iveco Daily.
What was that about a futuristic concept truck?
Ah, yes. It's some kind of concept for a long-haul HGV, said to be "breaking new frontiers for totally sustainable transport, and protected by over 25 patents." But we'll have to wait until that's revealed at the IAA on 21 September 2016 for more details.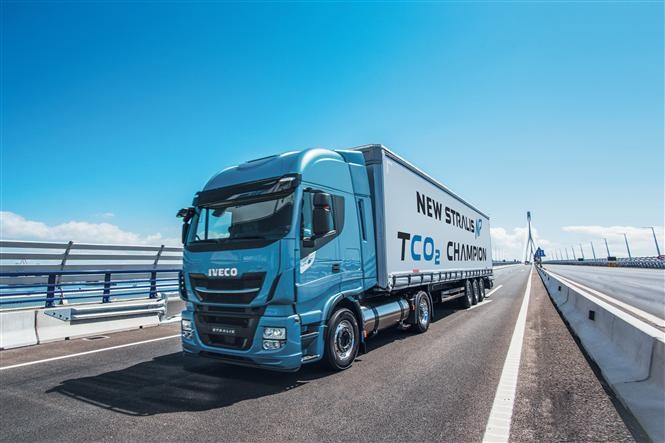 Other debuts for Iveco at the IAA include the New Stralis truck (a production model) and an updated version of the New Eurocargo ML160 Full Air (another production model truck). Yes, we think Iveco's gotten far too carried away with the word "New" in its model names as well…
Parkers' full IAA 2016 round-up – every van launch listed at the Hanover show
Read a review of the Iveco Daily by clicking here