Volkswagen is offering a minimum of two free services on all of its light commercial vehicles purchased using a VW finance scheme before 1 October 2017.
The offer applies to the Caddy, Transporter, Crafter and Amarok, so long as you arrange funding with Volkswagen Commercial Vehicles Financial Services.
Free servicing offer for the VW Caddy, Transporter and Amarok
If it's one of these established models you're after, VW will throw in one interim service and one full service, which should cover customers for two years or 20,000 miles – whichever is sooner.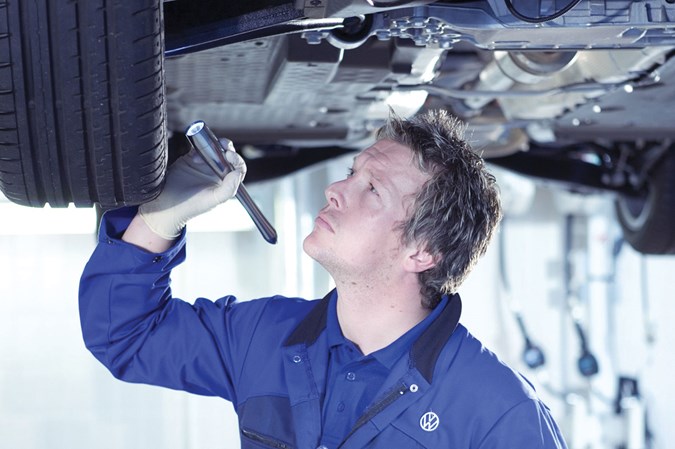 Since this effectively amounts to an official service plan, you'll even get automatic reminders when the services are due.
And since a well-maintained van is a healthier and better-running van, VW reckons this should save on unscheduled downtime, too.
Free servicing offer on the 2017 VW Crafter
When the latest Crafter launched earlier in 2017, it came with two free services as an introductory offer. Instead of renewing this, VW has instead doubled the number to four.
That's two interim and two full services, covering the Crafter for four years or 40,000 miles.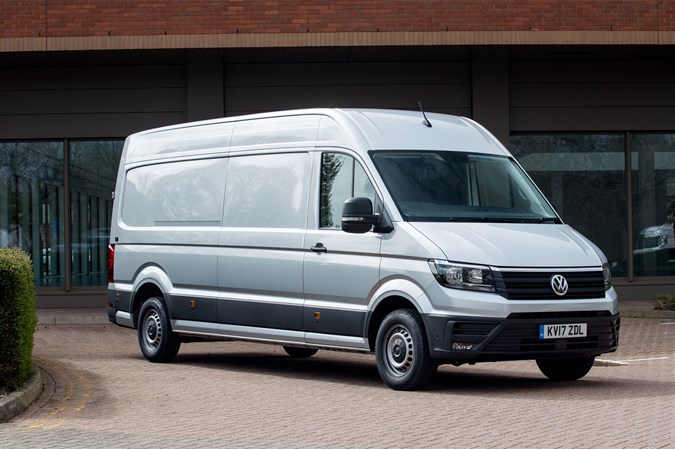 The cynical might suggest this is a reflection of limited sales success with the new model so far, but whatever the occasion it's certainly another reason to consider the most modern and safety-conscious vehicle in the large van class.
It'll also save you a reasonable amount of money, as a recent interim service on the Parkers Vans long-term test Crafter cost £145 plus VAT.
Any offers for used VW vans?
Not quite as good, but if you buy a used VW van on an official finance scheme you can also get two services for just £99 at the same time.
See the cost of the interim service alone on the Crafter above and you'll understand that this represents decent value. Still, if it was us, we'd probably try negotiating to see if we could get them chucked in for free to sweeten the deal.
For full details of the servicing offers – and the various VW finance schemes – check with your local VW CV dealer, or the official website.
VW Caddy full review on Parkers Vans
VW Transporter full review on Parkers Vans
VW Crafter full review on Parkers Vans