There is a lot going on at the Citroen stand at the CV Show 2017, as the firm unveils an L2 version of the Berlingo Electric, a new Ready to Run car transporter based on the Relay, and special Le Coq Sportif versions of the latest Dispatch and the legendary Type H van.
And as if all that wasn't enough, all three body versions of the Dispatch – XS, M and XL – are all on display together for the first time.
Citroen Berlingo Electric L2 at the CV Show 2017
This is Citroen's most important news – joining the existing Berlingo Electric L1 is a new L2 model.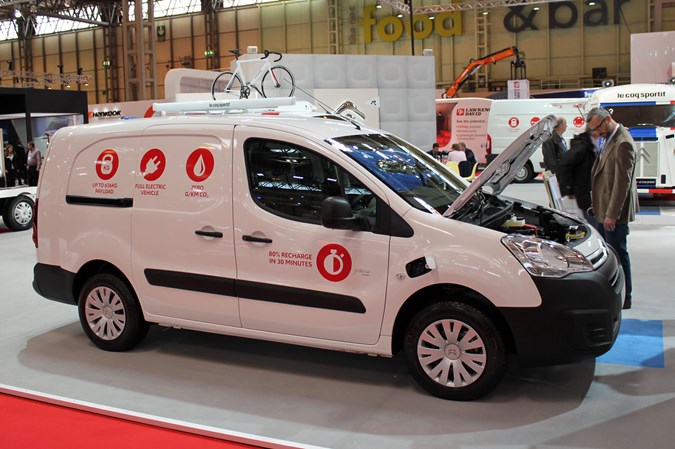 As the name suggests, this features a longer bodylength, increasing carrying capacity for Citroen's urban friendly, all-electric small van. Maximum load length grows from 1,800mm to 2,050mm, and cubic capacity increases from 3.3 cubic metres to 3.7 cubic metres.
Specify the optional folding passenger seat, and you'll get 3,250mm of length and 4.1 cubic metres maximum.
The Citroen Berlingo Electric L2 is powered by the same 49kW (67hp) electric motor as the L1, and claims the same 106-mile range. In reality you can expect the L1 to go further as it weighs less.
For more details, click here to read our original news story on this new electric small van.
Longer Citroen Berlingo L2 Electric now on sale
70 years of the Citroen Type H
Has there ever been a more distinctive panel van? Since the Citroen Type H was never officially sold in the UK, perhaps the original Ford Transit gets more immediate recognition over here, but there's no denying this long-lived French load-lugger had style.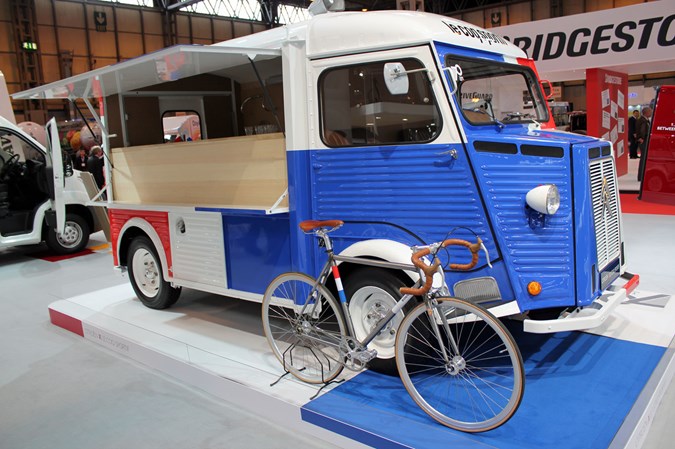 Launched at the Paris motor show in 1947, the Type H was in production from 1948 until 1981 and celebrates its 70th anniversary in 2017. And as part of those celebrations a special Le Coq Sportif version is on display at the NEC, alongside a matching modern Dispatch.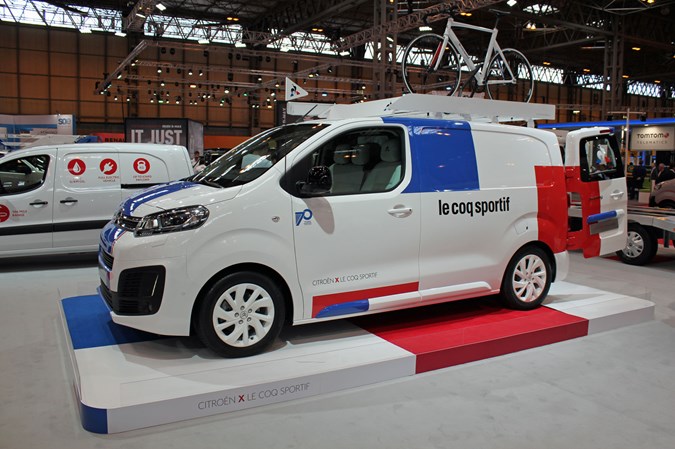 They're quite the picture. For more details on both anniversary models, read our original news story by clicking here.
Citroen celebrates Type H van's 70th birthday with Le Coq Sportif
Citroen Relay Ready to Run car transporter at CV Show 2017
Citroen's 'Ready to Run' range is a selection of van conversions that are held in stock and available to buy good to go directly from your local Citroen commercial dealer.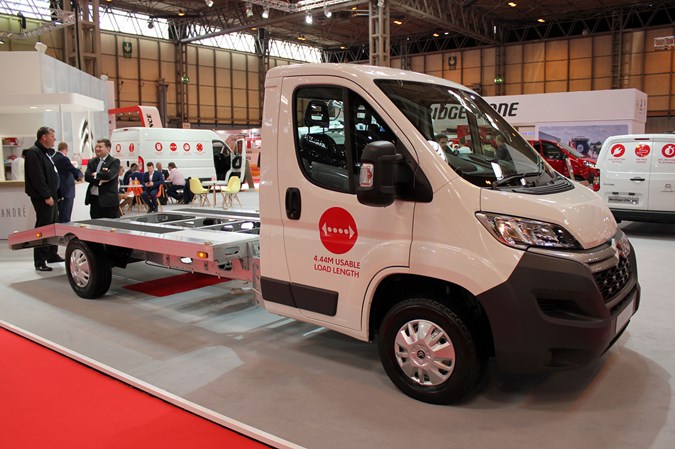 New for 2017 and proudly on display in Birmingham is this new car transporter, based on the Citroen Relay van. Called the Ultra Car Transporter, this offers a 1,541kg payload in the BlueHDI 130 show specification, and has fully type-approved body modification to suit.
Read the full Citroen DIspatch review on Parkers Vans
Citroen Berlingon Electric now available in longer L2 guise