Answering any concerns you might have about the regular Fiat Fullback not quite looking 'lifestyle' enough, the Italian marque has announced a new Cross version at the 2017 Geneva motor show.
The Fullback Cross isn't angry, it's just been made a bit chunkier-looking – in line with Fiat cars such as the Panda Cross.
What's different about the Fiat Fullback Cross?
As with all UK Fullbacks, the Cross is based on the doublecab bodystyle – meaning four full doors, seating for five and a loadbed that's 1,510mm long by 1,470mm wide.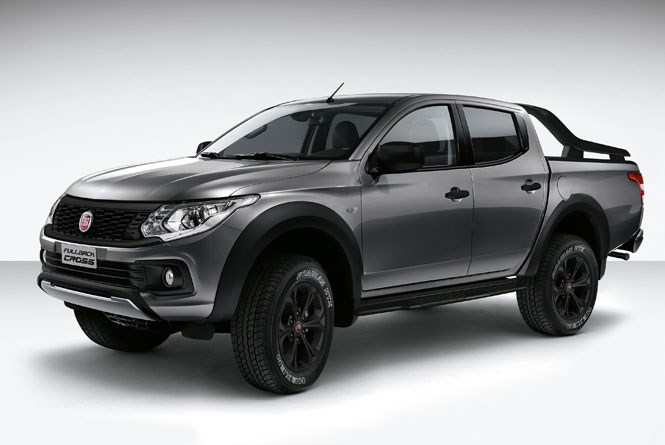 Fiat hasn't mentioned the payload yet, but presumably the extra kit that's been strapped on will dent the standard Fullback's 1,045kg rating. It should still tow 3.1 tonnes, though.
Anyway, on to the differences. It's really all about the visuals – starting with a sharp-looking black finish for the door mirrors, door handles, wheelarch extensions, 17-inch alloy wheels and side steps, the latter in a new 'larger' design.
At the front there's a satin silver skid plate below a grille with 'matt black ingots', while the rear features a rather unusual textured black sport bar and all-black cargo space. This looks great now, but will probably be a right pain when you're trying to find small objects in it in the dark.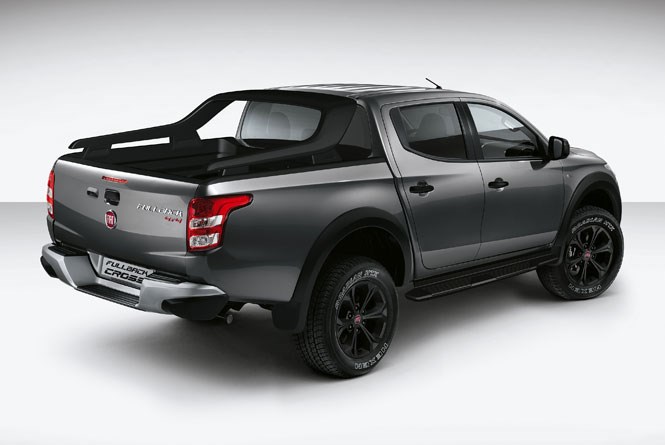 The idea is 'to emphasise its personality as an exceptionally versatile lifestyle vehicle, equally ideal for work and leisure.'
What's the engine in the Fullback Cross?
It's powered by the 181hp 2.4-litre turbodiesel from the regular Fullback LX (and higher-specification versions of the Mitsubishi L200, which is the pickup the Fullback is based on).
This also produces 430Nm torque, and is a surprisingly smooth and refined engine in use, as we found out during our recent test of the Fullback LX.
Fullback Cross buyers will have the option of a six-speed manual or five-speed automatic transmission, complete with the usual electronically switchable four-wheel drive.
Fullback Cross standard equipment
You get a lot of stuff as standard. These are the highlights:
Bi-xenon headlights
Dual-zone climate control
7.0-inch touchscreen infotainment system with DAB, Bluetooth and USB connection
Reversing camera
Leather upholstery
Heated front seats, with six-way electric adjustment for the driver
Seven airbags
Trailer stability assist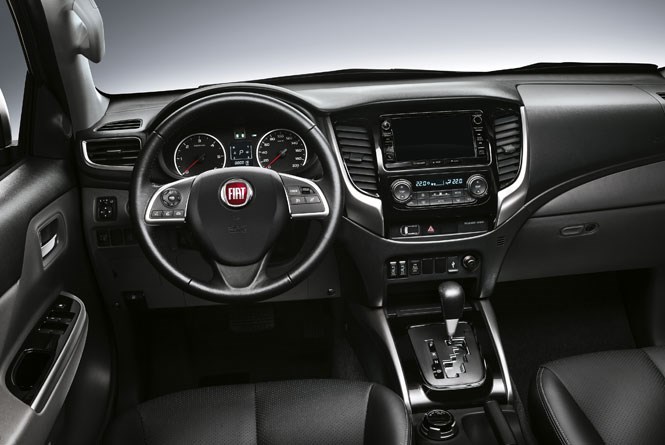 There are also a number of specially developed Mopar accessories, including an 'easy-open turn and tilt door' for the load area and a bed step for easier access to the load area.
What's the price and when is the Fullback Cross on sale?
That, we're afraid, is still TBC, as the Fullback Cross isn't set to go on sale until summer 2017, and won't actually arrive in dealerships until September.
Speaking of dealerships, however, the Cross will be unique among Fullbacks for being made available to buy via Fiat's car showrooms as well as the Fiat Professional van network.
It should reach even greater numbers of lifestyle buyers as a result.
Fiat Fullback LX road test review on Parkers Vans