The Fiat Talento has a new range of 2.0-litre turbodiesel engines, boosting maximum power up to 170hp and bringing this medium van into line with the latest Euro 6d-Temp emissions regulations.
At the same time, the Talento's cab gets a mild makeover, while the a new 7.0-inch touchscreen infotainment system adds Apple CarPlay and Android Auto capability to some models.
Are the new Talento 2.0-litre engines any good?
The new 2.0-litre Ecojet engines are the same as the 2.0-litre dCi motors fitted in the 2019 facelift of the Renault Trafic – which probably won't come as much of a surprise as the Talento is based on the Trafic and built by Renault for Fiat.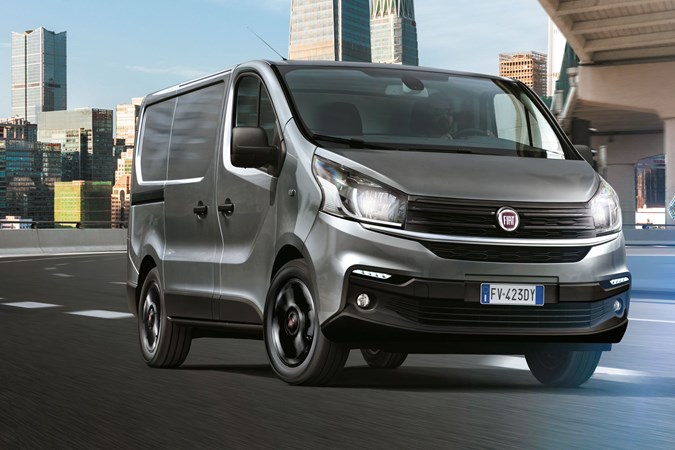 Though we haven't driven the update MY20 (that's model year 2020) Talento yet, we have driven the updated Trafic, so can assure you the new engines are fine replacement for the already impressive 1.6 the Talento used previously.
Available with a choice of 120hp and 320Nm, 145 and 350Nm or 170hp and 380Nm, they also give the Talento a healthy power boost at the top of the range – previously the most powerful model you could buy had 145hp.
All of them make maximum torque at just 1,500rpm, and have high-tech variable geometry turbocharging that's controlled electronically, making them impressively responsive while also promising improved fuel economy.
What's new about the MY20 Talento's interior?
Not much – although there is a higher-quality black finish to the most of the plastics.
Entry-level Base and SX models get silver detailing now, with better equipped Tecnico and Sportivo models featuring gloss black trimmings.
As before, all models feature 90 litres of in-cab storage.
Base and XS come with a new DAB radio and Bluetooth connectivity; Tecnico and Sportivo gain the new 7.0-inch Touch-Radio Nav infotainment system, which has DAB, USB port, Bluetooth and sat-nav as standard, plus Apple CarPlay and Android Auto to suit your smartphone.
How much does the new Talento cost?
As before, the Talento is available in two body lengths and two roof heights, offers a load-through bulkhead, space for three Euro pallets and has a maximum payload rating of 1,285kg.
Prices start £22,695 excluding VAT, and it's on sale now.
Also read: