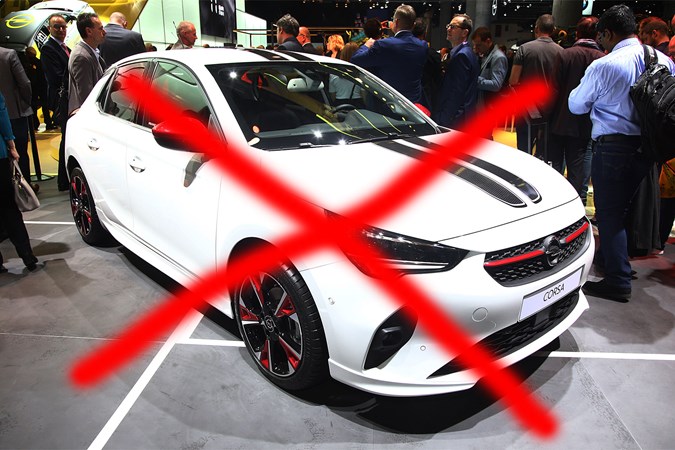 The new Vauxhall Corsa will be sold only as a passenger car – and not as a small van version this time round, bosses have confirmed to Parkers.
The move spells the end of the Corsavan, one of the more accessible car-derived commercial vehicles in recent years, and means Vauxhall has no answer to arch-rival Ford's Fiesta Van.
The last Corsavan was discontinued in 2018.
Why won't there be a new Vauxhall Corsavan?
'It is not within scope,' product manager Andrew Higgins admitted at the 2019 Frankfurt motor show, where the new Corsa made its public debut.
'Some markets are looking at a version with removable rear seats and a bulkhead, which could be reversed back into a car, but there is no proper panel version on our road map this time.'
Reduced product range for Vauxhall
Vauxhall is refocusing its product range since being taken over by PSA Peugeot Citroen two years ago and is in the process of axing other small cars, including the Adam and Viva city cars. 
'It's all about six and three,' managing director Stephen Norman told us. 'We will have a simpler product range from now on, with six cars and three vans. It's all about having a focused range of high-quality core models, rather than endless niche products.'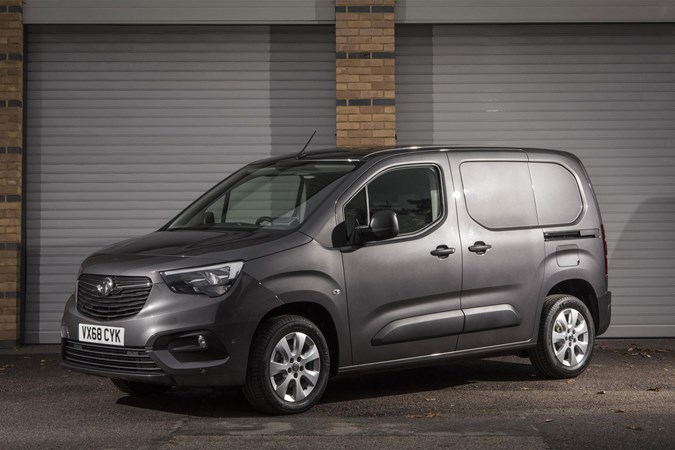 That means Vauxhall van buyers will have a choice of Vivaro, Combo (above) and Movano in future.
Higgins said the Corsa project was delivered at breakneck speed – the deal by GM to sell Vauxhall and European sister brand Opel to PSA was only inked in August 2017 and the company launched the new hatchback at the Frankfurt show in September 2019.
Normally it takes Vauxhall four years to develop a major car range like Corsa.
Would the new Corsa make a good van?
Fans of small vans may rue the decision to drop the Corsavan, since the new, fifth-generation Corsa car looks promising: it's a little bit bigger than before, the wheelbase stretches by 28mm for more interior room and a 309-litre boot.
Plus there will be a fully electric Corsa-e version with a 205-mile zero-emissions range.
Petrol and diesel hatchbacks arrive in showrooms in January 2020 with UK prices from £15,550 (being passenger vehicles, that price includes VAT).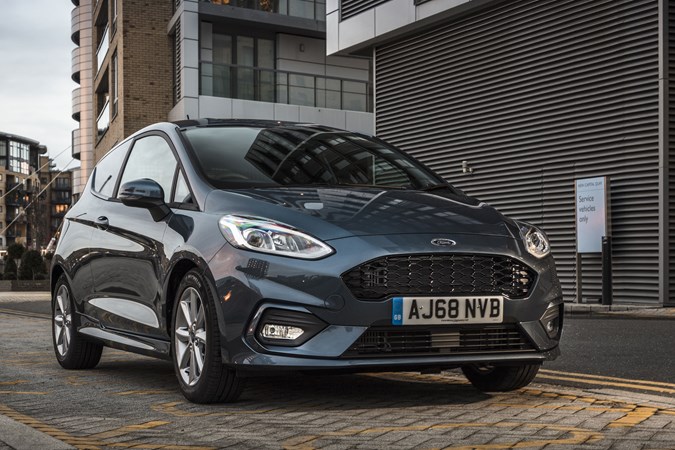 The Fiesta Van – above, the only remaining car-based van on sale in the UK (discounting the various, much larger commercial 4x4s) – currently starts at £15,495 excluding VAT.
So the smallest Vauxhall van is now the Combo?
Correct. Having said that, it's worth remembering Ford originally said there would be no new van based on the latest Fiesta. So you never know, Vauxhall may change its mind in the future.
Also read:
>> Ford Fiesta Van full review
>> Vauxhall plots electric Vivaro VXR van