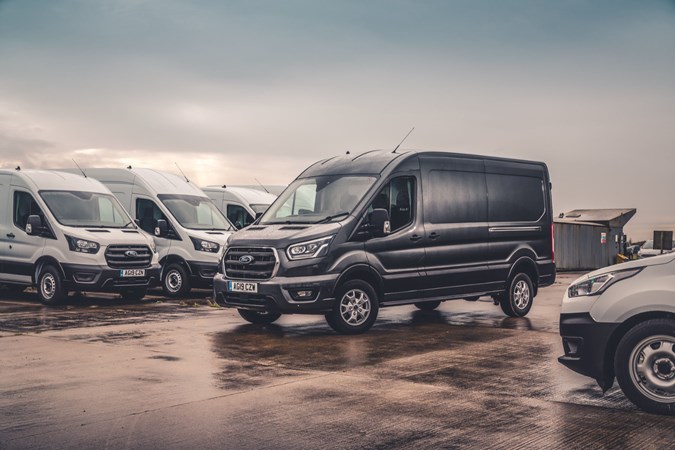 Ford is now offering new van buyers up to six months of payment holidays in a bid to keep customers buying new vans during the Coronavirus (COVID-19) pandemic.
The Ford 'Peace of Mind' programme was originally for April and May 2020 but was then extended until the end of June and now runs until the end of September 2020. It allows customers to defer the first three monthly payments of their new finance plan. Then the following three payments will be covered by Ford via a single payment, capped at between £750-£1,600, depending on the van.
More incredible still, buyers of Ford vans that are available with 0% APR – which is most of them, including the bestselling Transit Custom and full-size Transit – can opt out of paying anything for the first six months of the agreement.
The offer applies to vans on Hire Purchase (HP) style deals, referred to as Ford Acquire by Ford.
Ford Peace of Mind van quick details
>> 0% APR deals available on finance terms up to four years.
>> Minimum 20% deposit of the basic RRP, plus VAT.
>> Ranger 0% APR deals only available on three-year deals.
>> Order by 30 September 2020, for delivery by 31 December 2020.
Ford vans not available with 0% APR
Basic versions of the Fiesta Van, the Ranger XL, the Ranger XLT and the Ranger Raptor are excluded from 0% APR deals.
While this doesn't prevent you from deferring payments, you will still end up paying interest on the deferred period.
What this means for you 
Ford continues to be forward thinking when it comes to payment holidays in these uncertain times.
If you do need a new van, and aren't certain of your income for the short term, these deals could potentially work very well for you.
Ford of Britain MD, Andy Barratt, said: 'Ford wants to reassure customers that unprecedented times should not prevent them opting for a replacement new car or van. Customers are putting a new-found priority on reliable motoring from a trusted brand and our innovative 'Peace of Mind' programme helps achieve that.'
Also read:
>> Pay nothing for three months on new Volkswagen vans
>> Renault 'Drive Now Pay Later' offer is a three-month payment holiday on new vans
>>  Six-month payment holiday offer on new Iveco Daily vans
>> Coronavirus (COVID-19) advice for van and pickup drivers
>> Nine tips to keep your van in working order
>>What to do if you need a payment holiday on your van or pickup