Small vans offer some of the best value for money on a pound per kilo basis when it comes to their payload. Despite their comparatively small dimensions, the smallest vans on sale in the UK carry some seriously impressive amounts of stuff.
We've gone through all the small vans currently on sale and worked out where your money is best invested if you want to carry a lot of weight in a small van.
These payload figures don't just apply to the things you put in the back, though – you have to factor in the people as well, so if you are travelling with multiple burly colleagues then you could be losing out on several hundred kilos of valuable carrying capacity.
The other thing to remember is that bigger doesn't necessarily mean better as the extra body of the van often adds weight, which can lower the payload. If you need to carry more weight then a short-wheelbase might make more sense, whereas if you are going to be transporting bigger items then a long-wheelbase (LWB) model could be a better fit. The exception to this is the latest Renault Kangoo, which offers its highest payload on its longer model. This could well be true for the longer versions of the forthcoming Mercedes-Benz Citan and Nissan Townstar, when they are launched later in 2023.
List of the best small vans for payload
8. Volkswagen Caddy Cargo
Maximum payload: 775kg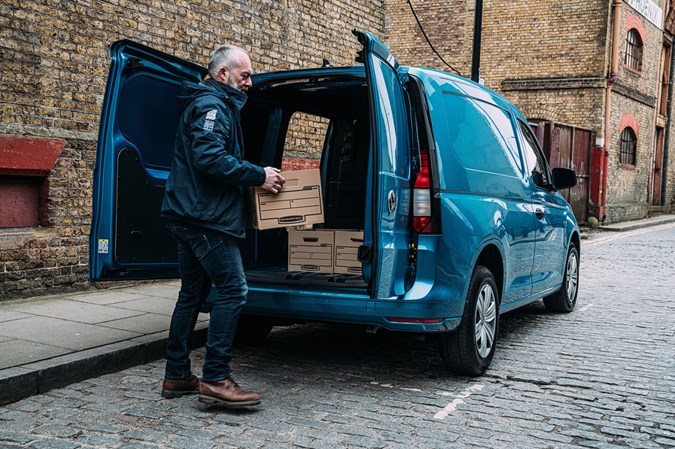 The VW Caddy is one of the newest vans in the category, but it has the poorest maximum payload available. It is worth bearing in mind that it will be able to carry more than its 'official' payload of 700kg, as Volkswagen allows for a 75kg (about 11st 12lb) driver.
As most other brands quote their payload without the driver we have added 75kg to the official 700kg rating, but it is not enough to improve the Caddy's standing in this list.
It's also worth noting that this is the only petrol model in this list – you have to go for the 1.5-litre 114hp model with the manual gearbox. VW is one of the few to offer a petrol-engined van and it has a lower gross vehicle weight than the diesels. As a diesel engine is heavier, that will use up a few kg and mean that you can carry less in the back as a result.
>> Find a VW Caddy for sale near you
7. Ford Transit Connect
Maximum payload: 876kg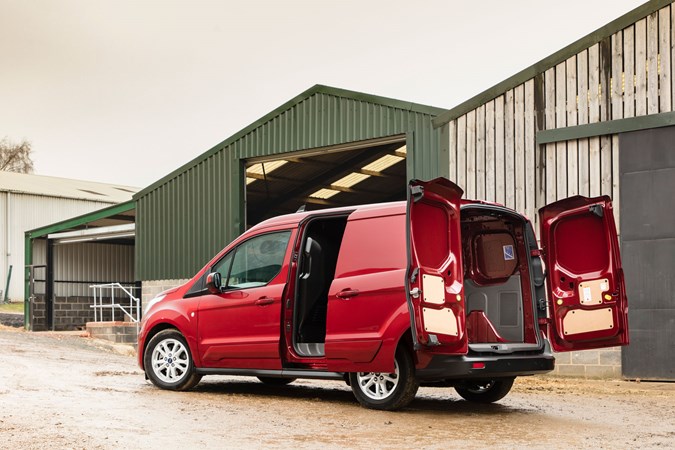 Ford's Transit Connect is a van that has seen its top payload fluctuate a little in recent years – before the introduction of Euro 6.2 emissions regulations you could get a model that was capable of taking 965kg.
The latest maximum is a more modest but still decent 876kg. It is a figure that is very model specific as it is only available on the one version, the 100hp 1.5-litre diesel in Leader trim. Oddly it is also only available on the version with the eight-speed automatic gearbox, which will be welcome to those who are used to paying a penalty for their desire to not change gears manually.
>> Find a Ford Transit Connect for sale near you
6. Renault Kangoo
Maximum payload 987kg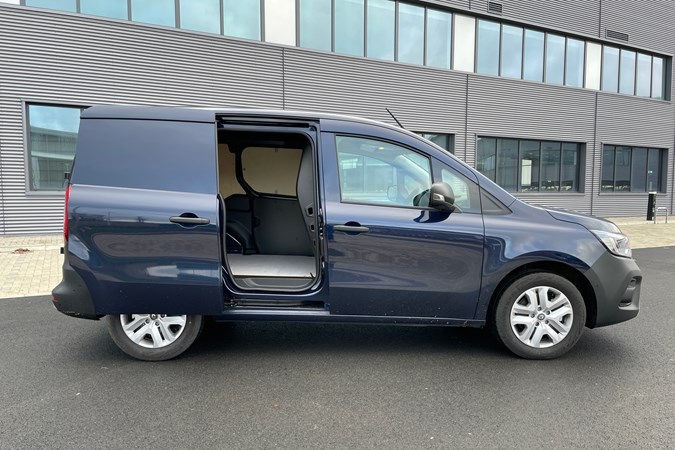 The latest version of the Renault Kangoo packs a decent punch for a small van, and is able to take almost a tonne in weight.
What's really great about the new Kangoo is that this large payload is offered on the longer of the van's two bodies, which means that you aren't restricted to carrying smaller, denser things. Often it is a smaller version that has the highest payload, particularly with large vans.
It's just a shame that the right-hand-drive Kangoo doesn't get the same clever loading bay tricks – a system that removes the B pillar between the side and front door for example – that the left-hand-drive version gets. Without them, it's a strong small van, but not the innovative one it could be.
>> Find a Renault Kangoo for sale near you
=2. Citroen Berlingo / Fiat Doblo / Peugeot Partner / Toyota Proace City
Maximum payload: 1,000kg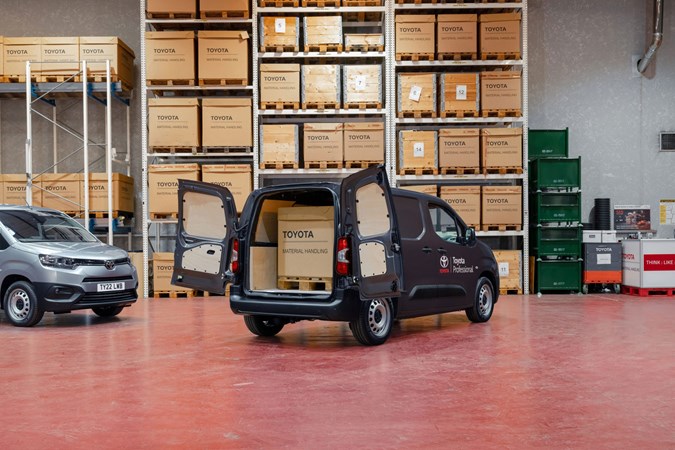 The 1,000kg payload mark is where you get a load of choice. Not only do you get a pick of three different vans you also get a pick of a couple of different versions.
Of course, you don't really get a vast amount of choice as the Citroen Berlingo, Fiat Doblo, Peugeot Partner and Toyota Proace City are all fundamentally the same van and they all share the same engines. This means that all three offer a 1,000kg payload when paired with the 130hp version of the 1.5-litre diesel engine.
The exceptions are the Berlingo and Doblo, which offer the same carrying ability from a petrol engine – the 110hp 1.2-litre PureTech is also capable of a 1,000kg payload.
>> Find a Citroen Berlingo for sale near you
>> Find a Fiat Doblo for sale near you
>> Find a Peugeot Partner for sale near you
>> Find a Toyota Proace City for sale near you
1. Vauxhall Combo Cargo
Maximum payload: 1,002kg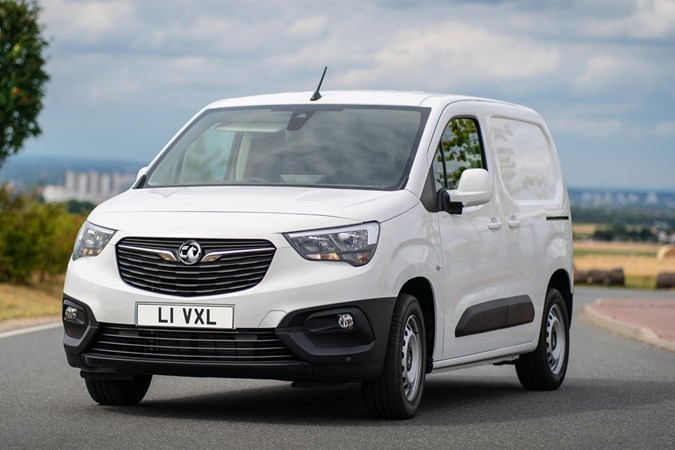 Who says that all the vans from the Stellantis group are the same…? It's presumably a minor variation in specification that leads to the Vauxhall Combo having a marginally higher payload than the Citroen, Fiat, Peugeot and Toyota. It's not enough to make a practical difference to anything, but it does mean that the Combo sits one place higher in this list.
It's basically the same vehicle otherwise – you're looking at the shorter L1 model with the 130hp 1.5-litre diesel engine.