View all Bentley Arnage reviews


Bentley Arnage Saloon (1998 - 2009) review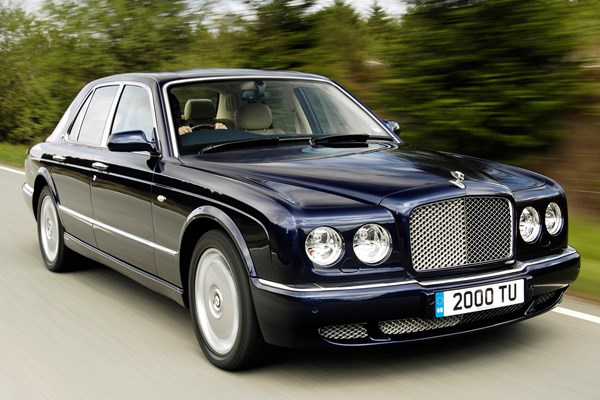 PROS
Impressive agility for such a big car, sheer road presence, classy image
PROS
Impressive agility for such a big car, sheer road presence, classy image
If you need a four-door, luxury supercar, the Bentley Arnage sits at the top of a very exclusive pile. It may not be quite as lithe on twisting roads as some of its competition, but the Arnage has an indefinable class and sense of occasion that none of its rivals can touch. The Arnage arrived in 1998 as the spritzier, quicker sister model to the Rolls-Royce Silver Seraph.
After the division of the two companies, Bentley headed off with VW and the BMW-sourced turbocharged 4.4-litre V8 was soon replaced by the superlative 6.75-litre V8 with ever more gobsmacking power outputs. That's not to say the Arnage has lost sight of its role as a luxury car - the interior is covered from head to toe in leather and hand-finished wood trim regardless of which model you choose.
The Arnage started as the 4.4-litre Green Label, then the faster Red Label was added in 1999 with the 6.75 V8. These then gave way to the R, T and long wheelbase RL models from 2002 onwards.