See what your motor is worth in seconds with an industry-backed free car valuation from Parkers, Britain's most trusted independent source of expert and accurate used prices since 1972.
Parkers gives you independent prices and accurate values on all UK registered cars from [and including] 2003/53 plate to the most current 2023/73 plates.
Get a FREE valuation
Enter your reg below to get a FREE valuation and find out how much your car is worth:
Choose a car to value
Unsure of the number plate? No problem! Simply select a car make to find out what it's worth:
✅ Fast and easy ✅ Negotiate with confidence ✅ Peace of mind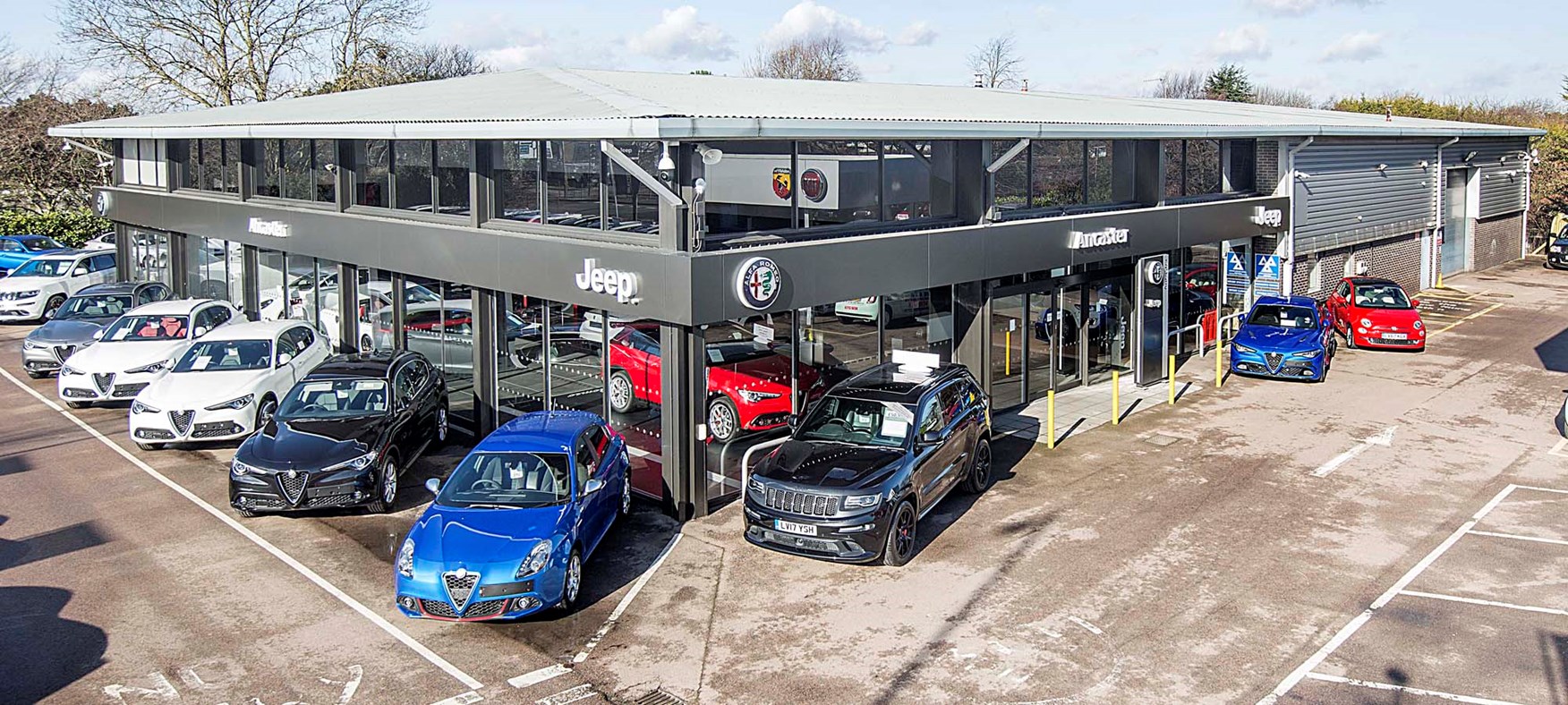 How can a Parkers car valuation help you?
An independent valuation from the Parkers Car Price Guide will help you get the best deal whether you are buying or selling your car. If you're looking to buy or sell a car, the most important thing you need to know is what it's worth. For more information, you can view our FAQs, below. 
Buying a car
Knowing your car's worth will help you get to a fair deal
Our quick and easy Parkers car valuation tool can help you find an accurate and fair price in just a few simple steps. Once you have entered the registration number of your car, you will be asked to choose whether you're planning on buying, selling or enquiring for insurance purposes.  
From here, you can select a free valuation or upgrade to individually tailor your mileage and options to receive a custom valuation. Mileage and options typically affect prices by up to 30%, so a custom car valuation if you're looking at a vehicle with low mileage or is packed with optional extras. 
Buying from a dealer? – if so, check out our top tips for buying a used car here
Selling a car
Get a fair price and sell your car with confidence with a Parkers car valuation
It's important when selling your car that you know the mileage, condition, history and specification of your car. Parkers valuations can be tailored to match your precise car, helping you to better understand the true value of your vehicle. You can also select optional extras which can make your car stand out and inspire potential buyers. It could also help you if you're looking to part-exchange. 
How much is my car worth? How to check on Parkers 
One of the most commonly asked questions by car buyers in the UK is 'how much is my car worth?' Here you will be able to find that out using industry-trusted pricing data. 

Make sure you get the best deal by getting an accurate valuation for your car. The Parkers car valuation calculator is a simple-to-use and extremely powerful tool. It gives you independent prices and accurate values on all UK registered cars from [and including] 2003/53 plate to the most current 2023/73 plates, using results from a massive number of transactions. Our team of independent experts visit hundreds of car dealers and auctions every month to research the actual selling price of thousands of cars. 
We also do van valuations using the data similarly gathered on the ground by experts in their field.
Car value calculator: Valuations FAQs 
We get asked lots of questions about car valuations and how they work for you. Below, you can read our Frequently Asked Questions (FAQs), which should tell you everything you need to know about our car valuations. 
Q: Trust: Why should I value my car with Parkers? 
A: Parkers has been valuing cars since 1972 and has helped thousands of buyers since then. Originally our valuations were delivered via the famous Used Car Price Guide, and now exclusively online. We work with leading valuations and automotive experts Cap HPI, and monitor around 1,500,000 used car sales every year (more than 4,100 per day!), and our number one aim is to help you get the fairest possible price for your car, by reflecting all of those transactions. With all that behind us, we're confident we can answer your question: 'what is my car worth?' 
Q: I get a '404 Error' whilst performing a valuation – what's wrong? 
A: Errors such as a '404' means that the car or registration number of the vehicle has not been found. There are a variety of reasons why this is, but the main reason is that you are trying to value a car before the start of the database. Parkers only values cars starting from September 2003 [2003/53 plate onwards].
Trying to search and value cars prior to this date will result in this error code.
If your search is for a car after this date, then please contact the helpdesk team at feedback@parkers.co.uk for a resolution.
Q: How can I 'Log-on' to get a mileage adjusted valuation?
A: Parkers Valuations has no 'log-on' as such, but if you perform any mileage adjusted valuation – you'll be prompted to enter a few details and given options to purchase a subscription. Currently we offer Daily [£4.99], Weekly [£5.99] and monthly [£9.99] subscriptions – there are no limitations on the amount of cars you can value.
Q: I have an account but have forgotten my password 
A: If you have used us in the past, have an account, but have forgotten your password, then visit this page to perform a password reset. Please note, any old un-used accounts older than three years may have been removed and you'll possibly need to register again.
Q: Can you email me or send me a PDF of a Parkers car valuation? 
A: Our system performs 1,000s of valuations every day so we can't email you data or send out PDF's when you request pricing. However, follow the steps below and you'll have a valuation in minutes. Valuation and pricing data should be saved locally to your own device. 
Q: Can I get a free car valuation without email? 
A: Yes, you can perform a free car price check which will be based on a 10k per annum average mileage without entering your email, by using the tool on the page above. 
Q: How does the Parkers car value calculator work and can I value more than one car? 
A: It's a simple process using the tool above. First select a car you're buying or selling, and then we look up the price in our valuations database. You can value as many vehicles as you like – it's unlimited. You don't need to enter any personal information at this time. It's that simple.  
Q: Can I value my car by registration number? 
A: Yes, by using the vehicle registration [VRM] tool look-up above on this page. 
Q: How far back does Parkers data go and what's the earliest plates you cover? 
A: The normal Parkers data sets go back approximately 20 years. Currently, we value cars from 2003/53 plate onwards up to latest 2023/73 plates including private registration plates and plates issued in Northern Ireland. 
Q: How often is the pricing data updated? 
A: Used pricing is updated monthly which normally happens during the first week of the month.  
Q: When I value my car, what is included in the report? 
A: When you get a free valuation from Parkers, you get two ranges of values based on a standard mileage and equipment tally. You are presented with the private value, which is the typical price you'll pay for a car in a private sale. What you can reasonably expect is a car with some or full-service history, few or no mechanical issues, decent bodywork and a reasonable amount of MoT left on it. You also get an expected dealer price, for which you can expect a car with a warranty, and for it to have no major mechanical, bodywork or paint issues. 
You can more accurately adjust our car valuations to reflect higher or lower mileages, and any optional extras added to the spec of your car that increase the value, simply by choosing a Parkers premium valuation, which costs from just £4.99. 
Q: What's my car worth? How accurate is your valuation? 
A: The standard free valuation is based on average mileage and standard equipment for that model. The free valuations are available for most cars made from 2003/53 plate onwards based on average mileage and standard specification. These can be used as a guide to buy, sell or trade-in. Valuations are for UK spec cars only – sorry we don't value any imports. 
However, if you want the exact spec of the car you want reflected in the valuation (for instance if the car has optional extras or an above- or below-average mileage), you can get that from one of our premium paid-for valuations. 
Q: Can I get a valuation on my car from previous years – i.e 'What was my car worth in June 2018?' 
A: We used to offer historic valuation data many years ago but as the uptake was very small, this was discontinued in 2011 
Q: How much can options affect your valuation? 
A: Even though they can make a car more attractive to a potential buyer, not all added options fitted to a vehicle will guarantee an increase in value when you come to sell. Options such as body kits, cosmetic additions, LED headlamps, headlamp washers, uprated stereo and in some cases alloy wheels, don't really enhance the price – but where they do, you'll be given the chance to select them when performing a valuation. The added value of options reduces considerably as the car's age increases. 
Normally we allow about 50-60% of the original option value after the first year. However, after five years the value of options is reduced to around 20-25% and at around 7 years, options add little or no value to the vehicle [but can make it easier to sell]. At Parkers, our car valuation guide only lists the options that do increase a car's value – helping you to calculate a more realistic price. 
Remember that mileage and [some] options can make a significant difference to how much your car is worth – sometimes adding hundreds or even thousands of pounds to a value, so it can pay to get a fully adjusted car valuation. 
Q: I have a classic car – can you provide a valuation? 
A: Parkers pricing data only covers standard cars over the last 20 years based on an average minimum mileage per year. If you have a very low mileage, mint, classic – you may need to contact a specialist owners' club to get a better idea on the correct market price. 
Q: What other information do you get? 
A: We list the original price of the car when new and the secondhand price you'd expect to pay for it today at a franchised dealer, an independent dealer and a private seller. We also indicate what to pay if the car is in good or bad condition, and offer a part-exchange value for those buyers simply wishing to trade their existing vehicle in at a dealership. It's all in our car valuation online tool. 
Q: What can reduce a car's value? 
A: When buying a car, damaged bodywork, high mileage and poor specification are the main factors that will reduce the value of a car. So, if you're checking a valuation with Parkers and it's at odds with the price of the car you're looking at, there could be a big difference in the mileage or condition. When selling a car, the same factors hold true – but at least you can decide whether that small dent is worth fixing before you sell. 
Q: Do Parkers have any prices for Vans/LCVs or Caravans/Motorhomes? 
We cover vans and light commercials from and including 2008/08 plate [March 2008] onwards currently to 2023/73.
To get a a 'Free' mileage adjusted valuation on your Van/LCV, visit our Vans section here https://www.parkers.co.uk/vans-pickups/used-prices/.
Sorry, we have no data on the valuation of caravans or motorhomes.
Q: How does mileage affect a car's value? 
A: As a rule, cars with higher mileages have lower values because they generally have more wear and tear. But this one of several factors decide a car's value – these include the service history, general condition, any optional features fitted, and how rare or desirable the model is. 
Q: Are my valuations saved in my Parkers user profile account? 
A: Unfortunately, not. We perform many 1000s of valuations every day and it would be impractical to save each one of them. If you obtain a valuation, save the data on your own device so you can access it at a later date if need be. 
Q: Does Parkers still publish the monthly car price guide or Parkers Plus? 
A: Parkers Plus [pricing for older cars] finished in 2001 and after 47 very successful years of supplying the UK motoring consumer used pricing, the main printed price guide finally closed with the last issue in January 2020. All Parkers data is now online only. You can purchase a month's subscription to all our pricing data with unlimited valuations for only £9.99. 
Q: What is a CAT 'N' or CAT 'S' car and can you do a valuation for me on my damaged car? 
A: Category C – Now 'CAT S' (Structural). An extensively damaged vehicle which the insurer has decided not to repair, but which could be repaired and returned to the road. The DVLA will require confirmation that the vehicle is now roadworthy and repairs carried out to a minimum standard. There is a certain amount of paperwork involved and a VIC Inspection and 'Vehicle Identity Form' must be completed. 
Category D – Now 'CAT N' (Non-structural). A damaged vehicle which the insurer has decided not to repair possibly because it falls within the 'BER' 'Beyond Economical Repair' category. The normal problem being, that to replace any parts would be more expensive than the car is worth and the decision is generally based on economic criteria rather than the severity of the damage. However, the car could be repaired and returned to the road. 
When it comes to damage, because the amount of variables is so great, there is no fixed pricing structure or formula. For example, a car with panel damage, kerbed alloys etc will fall into the 'Private Poor' category. A car which has only minor damage [failed electric windows is a good example] should obtain a pricing level just below 'Private Good'. Normally, a price somewhere in the middle ground between 'Private Good' and 'Private Poor' will be a good indication but ultimately, it's down to the amount of damage or the amount of non-working items the car has. 
Read more: Cat N and Cat S explained 
Parkers.co.uk does not offer specific values on cars that have been written off. The amount of potential variables is just too great to put an exact figure on an individual vehicle. However, as a general rule, a Cat 'S' and 'N' car will be worth between 10 and 30% below normal book. 
Q: Parkers Valuations Support: Can I contact Parkers directly about valuations? 
A: Absolutely, yes. We're more than happy to assist with any questions you have regarding the valuation of your vehicle although we don't offer a one-to-one telephone support service.
Just email us on feedback@parkers.co.uk and one of the helpdesk team will respond back to you, or will put you in touch with the Parkers editorial team to assist with your enquiry.
Popular car prices
Popular car prices
More from car valuations
VRM data is shared with CAP and if applicable will be stored in line with their retention policy.