>> Skip to our best cars to lease article
We don't always have the cash on hand to buy a new car every three years – that's where car leasing (or Personal Contract Hire - PCH) comes in. Car leasing offers an alternative to purchasing a car up-front or arranging finance. You can adjust the length of the term, your expected annual mileage and the upfront amount you pay (known as the Initial Payment) to find a monthly payment that suits you.
If you have a good idea what your budget is beforehand, you might find you can get a better car than you thought possible. Here, you can run a car leasing comparison and select the best car lease deals on Parkers and get your shiny new car delivered to you nationwide.
There are also regular special offers available on this page, and they're constantly updated, so bookmark this page and keep checking in to see what's on offer.
ZenAuto Limited is authorised and regulated by the Financial Conduct Authority. ZenAuto Limited's registered office is Number One, Great Exhibition Way, Kirkstall Forge, Leeds LS5 3BF. ZenAuto Limited's company registration number is 10967345. ZenAuto is the trading name of ZenAuto Limited. Terms, conditions and exclusions apply.

Today's special offers
£676

per month

£406

per month

£356

per month

£474

per month

£290

per month

£266

per month
View all special offers
Popular car leasing searches
Popular makes for car leasing
Popular models for car leasing
Car Leasing by budget and contract terms
Featured Car Leasing Articles
Best cars to lease
17 September 2021 by Murray Scullion

If you're looking for an article telling you exactly what the best cars to lease are, you're out of luck. Mostly because picking the best car to lease is so dependent on factors like price and practicality.
We do have some good news though. The best value lease cars all have one thing in common. They tend to be in stock. The best deals are reserved for what leasing companies physically have tucked away somewhere as well as what they can quickly get access to.
Factors like the global chip shortage have a huge part to play in what's good value too. While there's also simply supply and demand.
If a leasing company has 100 Nissan Qashqais taking up room in its yard, it will probably have a good deal. If it doesn't, it probably won't.
With that in mind, below you'll find a list of cars that are regularly great value options.
The best cars to lease
1. Ford Puma
2. SEAT Leon Estate
3. Kia Sorento
4. Renault Clio
5. Skoda Enyaq
6. Audi A6
7. Renault Zoe
8. BMW 7 Series
The best car to lease for small families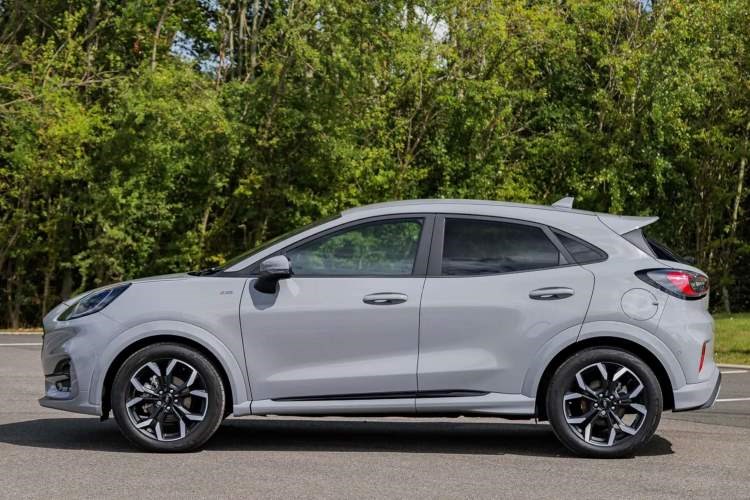 Pros:
✅ Great to drive
✅ Economical mild hybrid engines
Cons:
❌ Lacks interior quality
❌ No plug-in or electric versions
Small SUVs were once a niche choice, but now the market is saturated with them. And the Ford Puma is our pick of the bunch.
The Puma is structurally similar to the Ford Fiesta and borrows its engines and suspension, ensuring it's a great steer. But it's easier to load child seats in and out of than a Fiesta and even has an innovative waterproof 'megabox' in the boot.
It's taken home so many awards (including our own 2021 car of the year) that it's well-stocked among most leasing companies.
Search for Ford Puma lease deals
The best car to lease for medium-sized families
Pros:
✅ Plug-ins, diesels, and petrols
✅ Big boot

Cons:
❌ Annoying interior
❌ Some people would prefer an SUV to an estate

The big thing to stress here is the boot. At 620 litres it's massive. Not much can touch a SEAT Leon estate for practicality and price, especially if you don't like the look of an SUV.
Inside it's borrowed a lot from the VW Golf. So it's pretty minimal. While the engines are also carried over from the Golf, so there are petrol, diesels, and plug-in hybrids.
SEAT is suffering a bit less from the chip shortage than other manufacturers, which explains the strong pricing.
Search for SEAT Leon Estate lease deals
The best car to lease for large families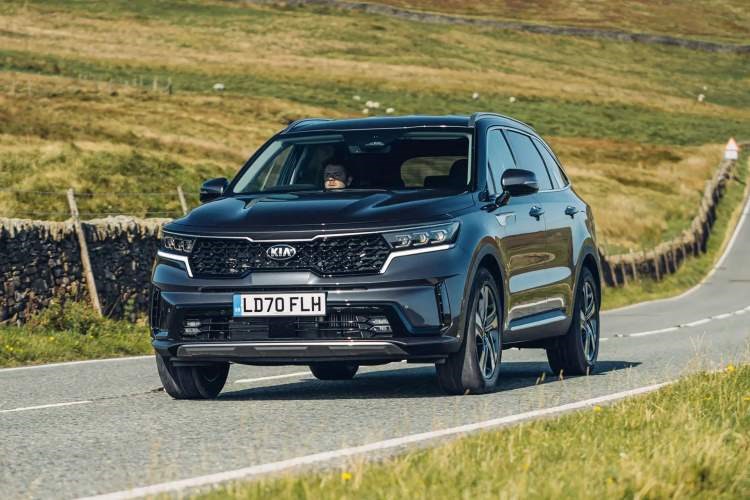 Pros:
✅ Seating for seven
✅ Loads of space

Cons:
❌ Diesel version unrefined
❌ Hard to find cheap deals

This Sorento is a hugely different model to the old car. Its bold styling and premium-ish interiors are a real sign of how far Kia has moved on from its more humdrum days.
There's seating for seven, with USB charging for each occupant. There are clever cup holders throughout, and petrol, diesel, and plug-in hybrid variants are on offer.
It's still a pretty new car. Some large leasing companies don't have great deals on the Sorento yet, but offers are coming in thick and fast from smaller firms.
Search for Kia Sorento lease deals
The best car to lease for young people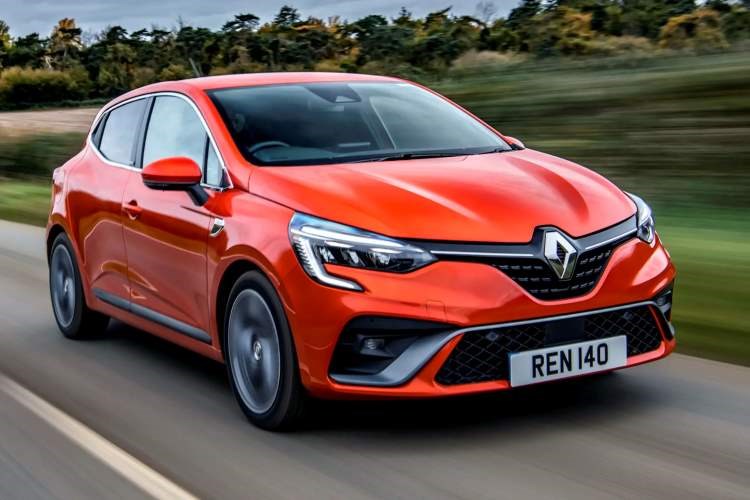 Pros:
✅ Fashionable
✅ Big boot

Cons:
❌ Cheap-feeling in some places
❌ Hybrid a bit rubbish

The Clio gets the nod because it's handsome, drives well, and is cheap to insure.
The interior is much better than old generations too. Now it's high-quality, well designed, and packs the latest tech. Running costs, especially from the less powerful engines are low, and the boot (391 litres) is larger than a Volkswagen Golf's.
It's been around for a while now and leasing companies mostly have ways of getting hold of them for a good price.
Search for Renault Clio lease deals
The best electric car to lease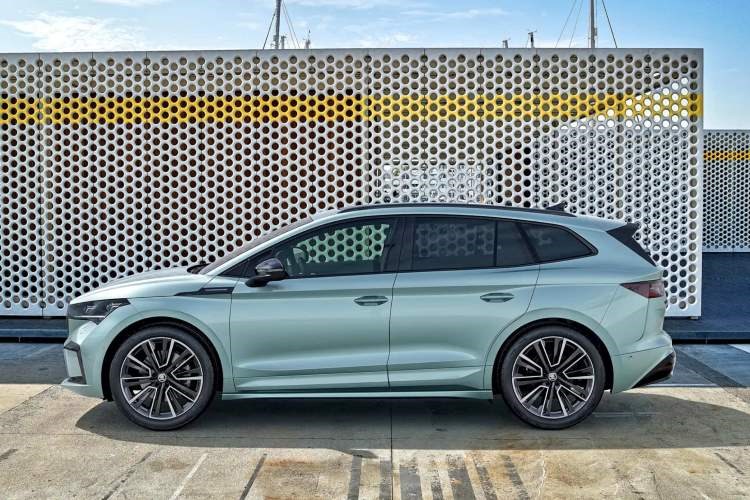 Pros:
✅ Excellent build quality
✅ Spacious interior

Cons:
❌ Expensive options
❌ Not readily available yet

A seriously impressive vehicle, especially considering it's Skoda's first attempt at a bespoke electric car.
It comes with two different power options, both of which offer different ranges. The iV60 has a 256-mile range, while the iV80 will officially do 333 miles. These figures should be taken with a pinch of salt, but we've found even the cheaper (iV 60) version is enough for most people's needs.
The Enyaq is still a brand new car. But cheap leasing deals are already beginning to filter through.
Search for Skoda Enyaq lease deals
The best premium car to lease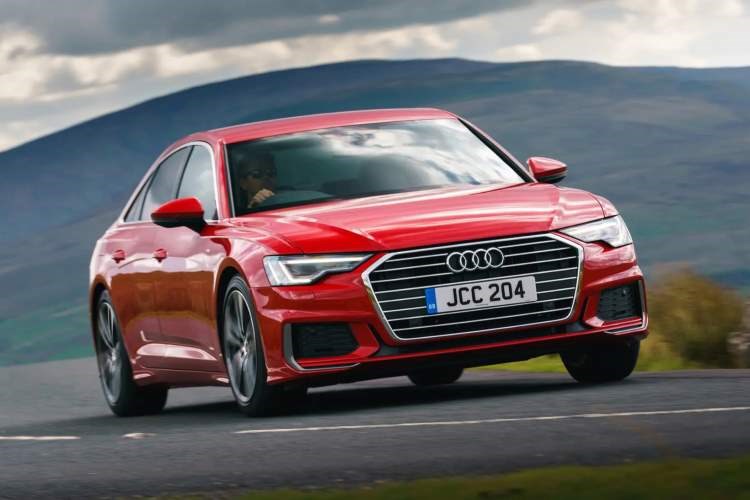 Pros:
✅ Luxurious and well-built
✅ Practical and spacious

Cons:
❌ Not best in class
❌ Beginning to feel old

The A6 is a 'full-sized' executive car and sits between the A4 and A8 in Audi's saloon range. It's as well-built as a Swiss watch factory, has decent room inside, and it's rammed with tech too.
Up front there are twin touchscreens - one controlling the main infotainment while the other takes care of things like the temperature controls.
We reckon the BMW 5-Series is a better bet if you were buying with cash. But because the A6 is getting on a bit now, tens of leasing firms have them in stock at rock bottom prices.
Search for Audi A6 lease deals
The best car to lease for zero-emission supermini drivers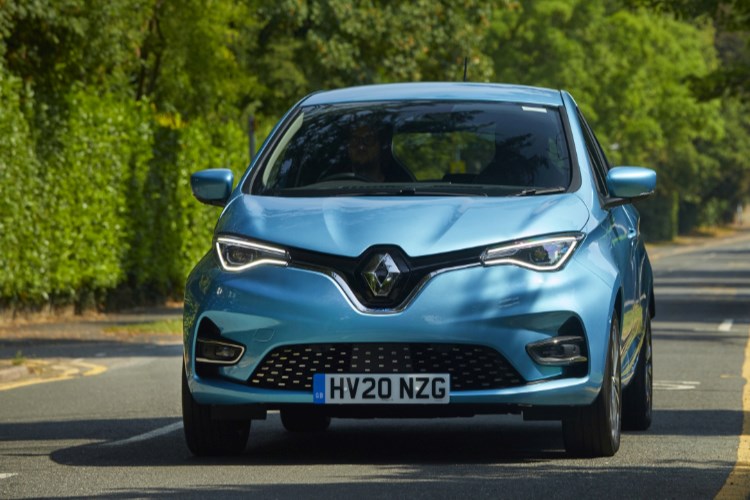 Pros:
✅ Zero local emissions
✅ Electric range much better than some rivals

Cons:
❌ Dull interior
❌ Odd driving position

Electric vehicles were once perceived to be too expensive for regular drivers, but cars such as the Renault Zoe have changed perceptions thanks to bargain leasing deals and efficient batteries.
There's a lot to like about the Zoe. Official range is an enviable 245 miles, it's quiet and comfortable, and there's more than enough zip to lead city traffic, not just keep up with it.
Zoes are forever in good stock levels among leasing companies and are regularly available in the £200 zone.
Search for Renault Zoe lease deals
The best car to lease for limo drivers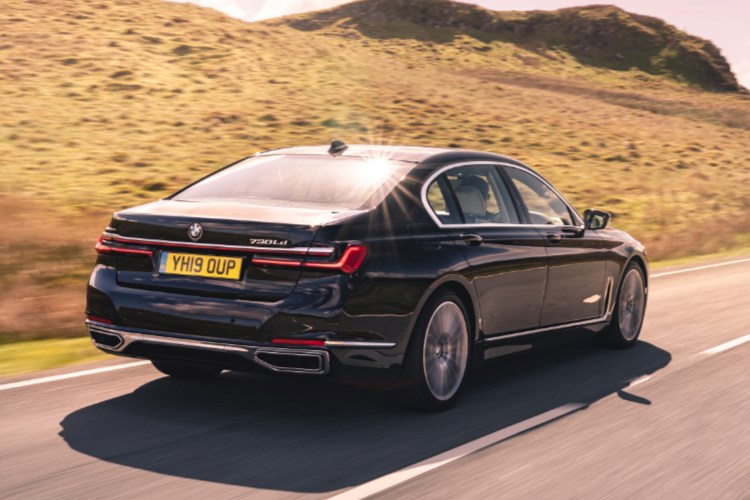 Pros:
✅ Well-made interior
✅ Surprisingly dynamic

Cons:
❌ Not as good as a Mercedes S-Class
❌ Expensive options

Much like the Audi A6 above, the 7 Series isn't the best car in class (that'd go to the Mercedes S-Class). But the prices regularly hover between £400 - £500 per month, whereas similarly specced S-Class models are nearly twice as much.
Beyond simply good value for money, the 7 Series is the big saloon to go for if you enjoy driving. It feels a lot like the rest of the (much smaller and lighter) BMW range to drive, meaning it manages to be fluid and responsive while still offering huge amounts of luxury.
Highlights of the lavish interior include old-school niceties such as nappa leather and wood options, while more modern flourishes include BMW's Live Cockpit which comprises a high-res 12.3-inch instrument and a second 10.25-inch Control Display.