Looking for the best used cars? Aren't we all! Demand for secondhand cars has never been stronger than it is now – with more vehicles now changing hands for more than before the pandemic. The most in-demand cars are sub-£5,000 SUVs.
Whatever your reason for choosing used rather than new, we have the best advice for you. First off, read on for our pick of the best used cars available now. We cover everything from sensible secondhand family cars to exciting modern classics.
At Parkers, we have years of used car expertise, with unrivalled car valuation data since 1972, and a team that loves used cars, no matter what the budget is. Many drivers prefer to look for a used car simply because they don't want to enter into a finance contract and just want to 'own' the cars – for many, a used estate car makes much more sense than a PCP'd SUV. 
Scroll down to discover our pick of the best used cars in the UK – or click on your favourites below to jump down.
Best used cars 2023
Editor's choice: Volkswagen Golf (2013-2020)
Totally accomplished, it's the 2023 Parkers used car of the year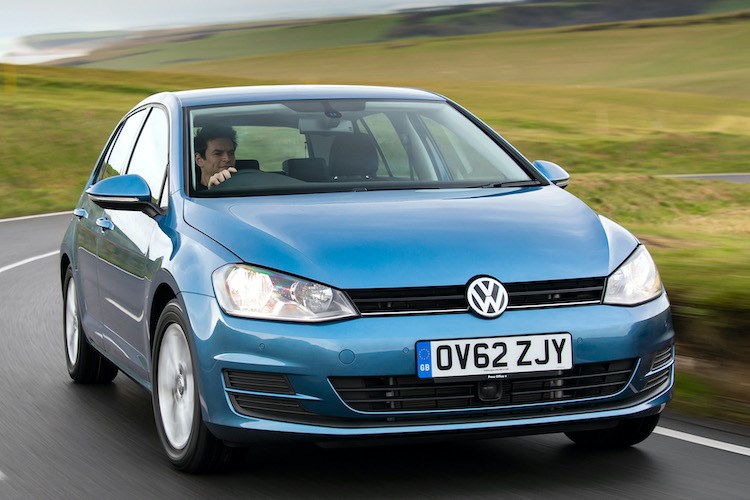 Pros:
✅ Tough and rugged interior
✅ Excellent tech and safety gear
✅ Solid and timeless image
Cons:
❌ A Ford Focus or Astra is better value
❌ Not quite as reliable as you'd think
The Volkswagen Golf has evolved, great white shark-like, into the most perfect small family car you can buy. It looks good, fits in anywhere and is available with just about any engine you care to think of – right up to an all-electric e-Golf version. The new one isn't vastly different in terms of styling, either, so it still looks like a contemporary offering.
You can pick one up for just under £4,000 if you look hard enough, too. The diesels are the most numerous, and either the 1.6- or 2.0-litre TDI will serve you well if you're looking to lower your running costs, whereas our favourite GTI models will be great fun and re-sell well when the time comes to move it on.
Read our full Volkswagen Golf Mk7 review
Search Volkswagen Golf cars for sale
Skoda Yeti
Practical, classless, and available with economical engines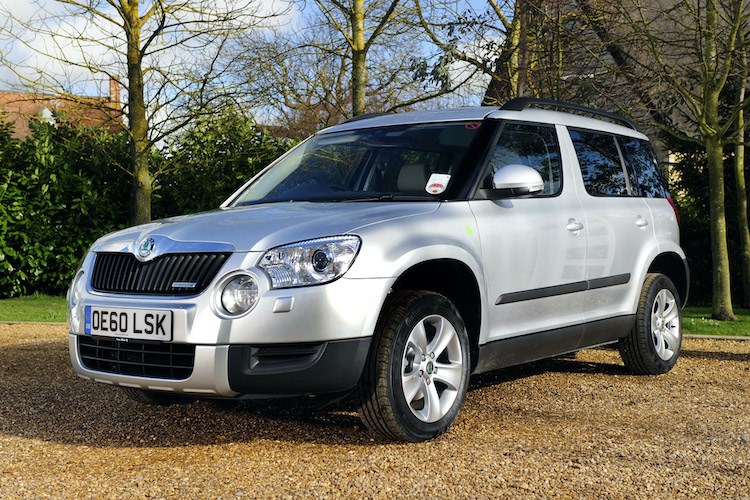 Pros:
✅ Chunky styling still looks modern
✅ Four-wheel drive available
✅ Excellent petrols and diesels
Cons:
❌ Finding a low-mileage one is getting more difficult
❌ Petrol models are quite rare
The Skoda Yeti was the perfect family SUV long before they became as popular as they are today. It may have been off-sale now for some time now, but the continued popularity of these excellent ruggedised family cars proves that they were really on to something with this one.
Available from as little as £2,450, you can buy the Yeti in petrol or diesel form and with four-wheel drive, too. Based on simple Volkswagen technology, they're proving cheap and reliable to run and finding their way into lots of families – which is why we're big fans of Skoda's first SUV.
Read our full Skoda Yeti review
Search Skoda Yeti cars for sale
Ford Fiesta (2008-2017)
Great to drive, cheap to run, and simply excellent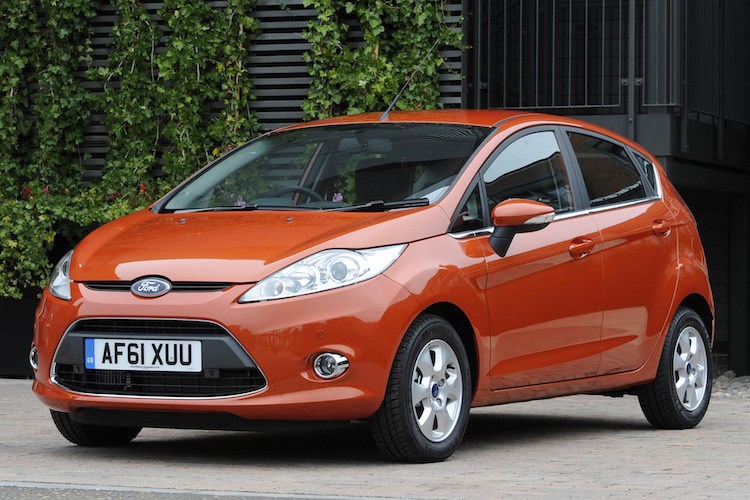 Pros:
✅ Great to drive
✅ Huge number to choose from
✅ Cheap to run
Cons:
❌ Interior not the best quality
❌ Early EcoBoost models can be troublesome
The Ford Fiesta is a former Parkers Best Used Car of The Year award winner but still represents a great buy. In previous-generation form, it is still one of the UK's most popular used cars, and with very good reason.
It's a great car to drive that's available in myriad versions, from the super-economical EcoBoost petrols and TDCi diesel-powered models to the fun-to-drive ST hot hatch. We love the fact that prices are competitive, servicing is cheap, and as such, it's a reliable and safe car to invest your money in.
Read our full Ford Fiesta review
Search Ford Fiesta cars for sale
Honda CR-V (2012-2018)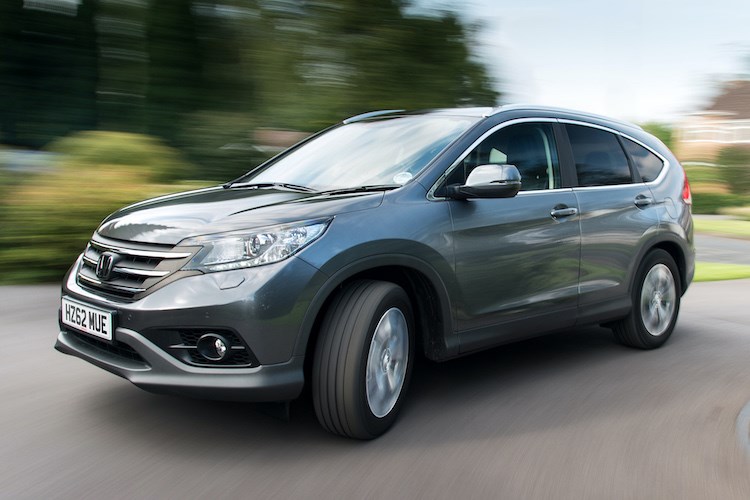 Pros:
✅ Fabulous reliability
✅ Excellent dealer network
✅ Comfortable, easy to drive
Cons:
❌ Not cheap to run as some
❌ Relatively small numbers available
The Honda CR-V has been around since the mid-1990s, making it something of an SUV pioneer, which in its earliest days was very close in concept to the Land Rover Freelander. But it's the last-generation model that really saw it grow up into a fully-fledged large family car that can turn its hand to anything that's thrown at it.
It's roomy for passengers, has a huge boot, and is available with punchy reliable diesels or smooth, responsive petrol engines. Ride quality and refinement are brilliant, too. They're also packed with equipment, making the smooth, reliable CR-V an excellent used car to buy right now.
Read our full Honda CR-V review
Search Honda CR-V cars for sale
BMW 1 Series (2011-2019)
Efficient family hatchback for those who enjoy driving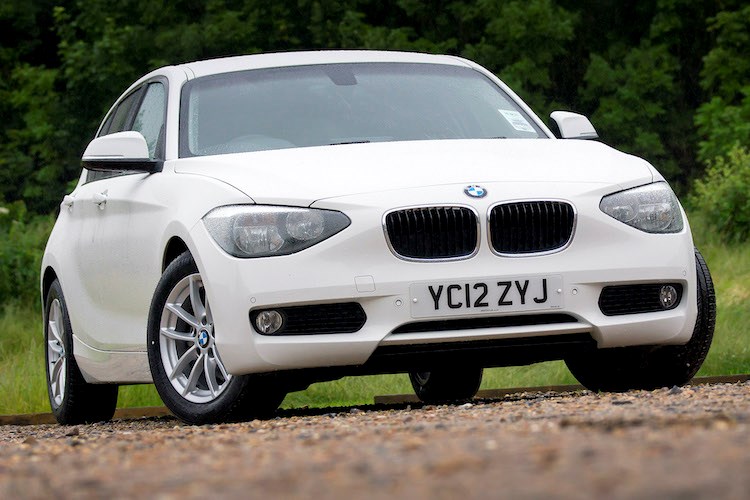 Pros:
✅ Great handling and steering
✅ Excellent resale values
✅ Economical diesels
Cons:
❌ Cramped in the rear
❌ Hard ride in Sport models
The BMW 1 Series is now in its third generation, but that does not mean that the last one ceases to be a desirable car. In fact, to many enthusiasts, this 1 Series is the best of the breed, as it packs driver technology and safety kit but retains the traditional rear-wheel drive layout that makes larger BMWs such a pleasure to drive.
It's well-made and reliable, and you're spoiled for choice with a range of super-economical diesels for those looking to keep the cost of driving down. It's a popular choice on Parkers, and we can see why, having driven many examples over the years, and loved pretty much all of them.
Read our full BMW 1 Series review
Search BMW 1 Series cars for sale
Range Rover Evoque (2011-2019)
Timeless looks, and strong image overcome some reliability wobbles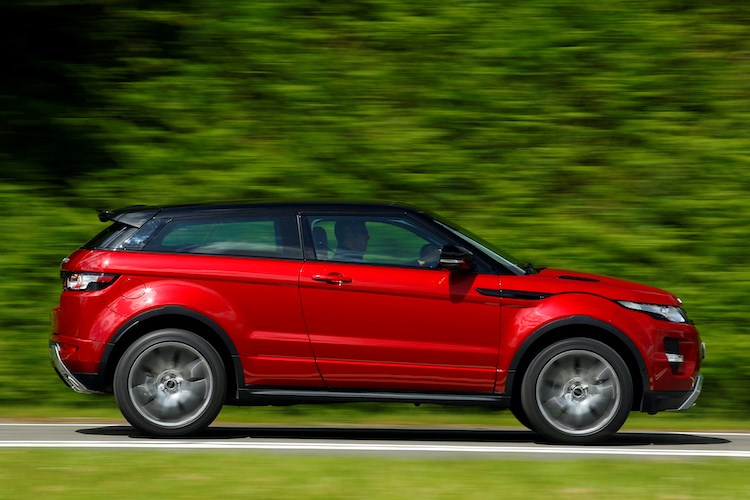 Pros:
✅ Classy outside and in
✅ Rock solid image
✅ Great to drive
Cons:
❌ Later diesels are less reliable than early ones
❌ Quite cramped in the rear
The Range Rover Evoque is proving to be one of the hottest used-car tickets in town right now, with the earliest models being snapped up as soon as they go on sale. That's because it has a rock-solid image, commands strong used prices, looks great and makes you feel good when driving it.
A l driving position, decent performance and modest running costs simply add to its appeal. Although the oldest examples are getting on a bit now, they still look fresh and interesting. Reliability isn't the best by any means (although earlier models seem the best), but buyers genuinely don't seem to mind as long as the dealers continue to look after them.
Read our full Range Rover Evoque review
Search Range Rover Evoque cars for sale
Vauxhall Insignia (2017-2021)
Not the most exciting family car, but supremely competent and good value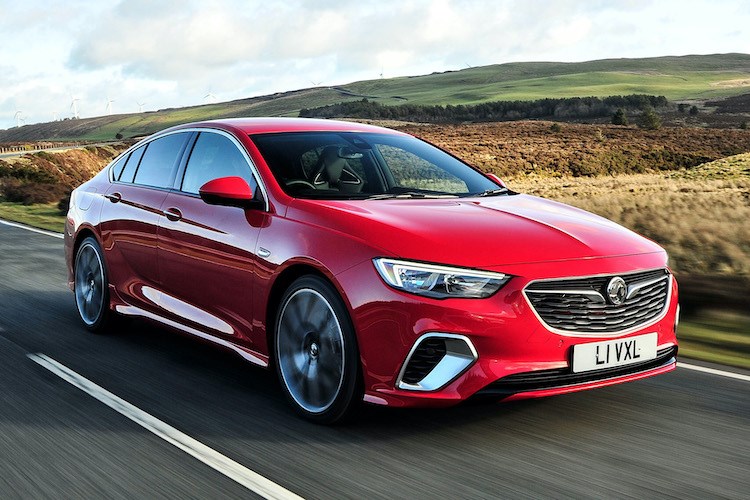 Pros:
✅ Excellent ride and handling
✅ Good value used car
✅ Reliable and economical engines
Cons:
❌ Boring-looking interior
❌ Lack of badge kudos compared with rivals
We like the Vauxhall Insignia Grand Sport a lot. It might not be the most exciting large family car for your money, but no one can criticise it for its roominess and efficiency. It's also a brilliant car in which to cover long distances in with the least amount of fuss.
If you don't want diesel, the petrol models are rarer to find but are still very economical, making them worth seeking out. As they're considerably cheaper to buy used than a comparable Volkswagen Passat, we think these are underrated bargains for those looking for a large family car and who don't mind not having a premium badge nailed to the bonnet.
Read our full Vauxhall Insignia review
Search Vauxhall Insignia cars for sale
BMW 3 Series (2012-2019)
The top of the heap if you're after a mid-sized saloon or estate car
Pros:
✅ Great to drive, brilliant engines
✅ Excellent fuel economy from entry-level models
✅ Petrol and diesel engines are all excellent
Cons:
❌ Rear seat space isn't the best
❌ Servicing and maintenance are costly
For many, the BMW 3 Series is all the used car you'll ever need. There's enough room for most families but offers all the driving pleasure you'd expect from a BMW in a package that's right sized for most UK garages.
For those looking to eke out the most mpg, the 318d and 320d models deliver fantastic fuel consumption, if not excitement. The most economical is the 187hp 320d, which averages 61.4mpg (Combined) and puts out 122g/km, meaning low road tax. Not bad for a car that starts at less than £5,000.
Read our full BMW 3 Series review
Search BMW 3 Series cars for sale
Kia Niro
Rational, reliable and backed up with a great warranty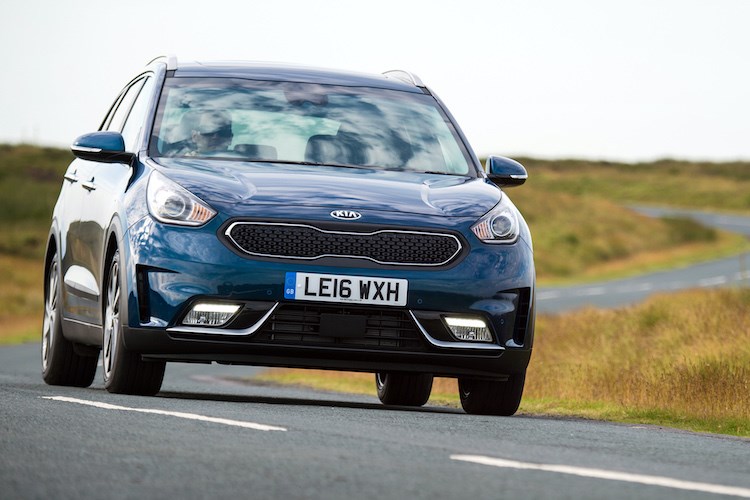 Pros:
✅ Spacious and practical
✅ Excellent dealers
✅ Smooth and comfortable
Cons:
❌ A bit dull to look at
❌ It's not the sharpest-driving SUV
The Kia Niro has been around since 2016, but even the oldest cars will still have two years' worth of warranty left on them. That seven-year package is reason enough for many drivers to feel comfortable laying out their hard-earned on one of these roomy and comfortable family SUVs.
The Niro is good news for buyers looking to go green, too, as there are both hybrid and plug-in hybrid versions to go for. This, allied with the excellent fuel consumption and low running costs, make the Niro a very sensible and satisfying used car choice.
Read our full Kia Niro review
Search Kia Niro cars for sale
Skoda Octavia (2013-2020)
Excellent all-rounder that's roomy, good to drive and great value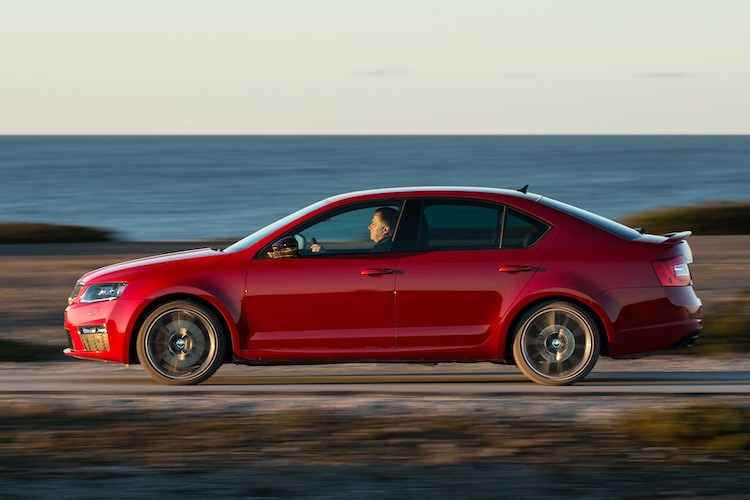 Pros:
✅ Talented all-rounder and a great bargain
✅ Excellent reputation for reliability
✅ Interior space particularly impressive
Cons:
❌ Doesn't feel particularly special
❌ Difficult finding a low-mileage one
If you're looking for one of the most reliable, practical family cars, look no further. The Octavia hatch and estate both have huge space for both people and luggage, as well as low running costs, great reliability and very competitive pricing. 
There is a choice of two petrol and two diesel engines, plus ultra-frugal GreenLine versions of the diesels, which can return a claimed Combined fuel consumption figure of 83mpg – although, in reality, its 60mpg plus is nothing to be sneezed at. It's green, too, with a CO2 emissions figure that dips to 87g/km, meaning certain models are free to tax.
Read our full Skoda Octavia review
Search Skoda Octavia cars for sale
---
More help finding the best used cars to buy
Parkers is dedicated to helping you find the best cars at the best prices, no matter how old they are. We're obsessed with finding the best deals on secondhand cars – and our Parkers Best Used Cars articles and reviews are designed to highlight the most suitable cars in each class.
Parkers is here to provide you with all the help and advice you need if you're selling your car. Follow our hints and tips to make your vehicle sale easy and hassle-free.
Selling a car can feel stressful, but it doesn't have to be. Read on to learn how to ensure your car sells, and you're paid securely, how to avoid time-wasters and how to get a fair price when trading in.
Don't fancy advertising privately or negotiating with dealers? You can easily compare offers from direct car buying services with Motorway, the UK's leading price comparison website for selling your car, through Parkers.
From £1,000 superminis to people carriers, we cover all mainstream corners of the used car market.
How to find the best cars
Don't forget to check out these sections if you need more help:
Watch: Your seven used car checks