View all Bentley Continental GT reviews


Bentley Continental GT Coupe (2003 - 2011) review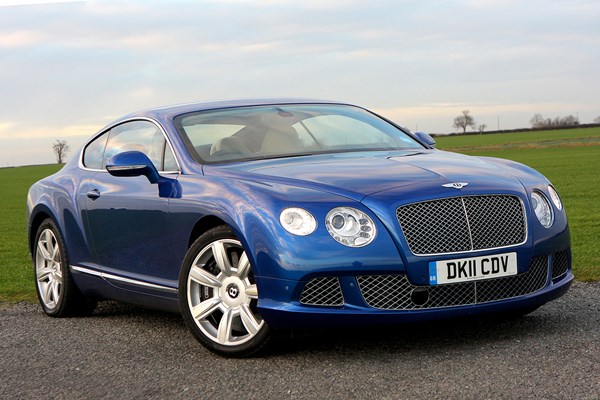 PROS
Superb build quality, sophisticated image, refined driving experience, wonderful engine
PROS
Superb build quality, sophisticated image, refined driving experience, wonderful engine
Any fears that new owner Volkswagen wasn't going to deliver a proper Bentley with its first model in charge were instantly dismissed with the arrival of the Continental GT. This opulent coupé offers real 200mph performance and room for four at a pinch for just over £100,000. Not cheap, but less than half what Bentley had been asking for the old V8 Continental.
The four-wheel drive chassis and W12 engine are actually shared with the Phaeton, Volkswagen's attempt at a BMW 7-series rivalling saloon, but the two cars are certainly not clones and the Bentley is far more opulent, faster and more satisfying to drive. A four-door saloon version, the Flying Spur, appeared in 2005 and the GTC convertible a year later.
Then in 2007 Bentley added the GT Speed, a more powerful version of the coupé, to combat the onslaught of more recent rivals, but the ordinary coupé continues also.
Other Bentley Continental GT (2003 - 2012) models: