Multimac car seats review
We test the Multimac car seats
Three or four child seats in one bench
Better value than buying a new car?
We test the Multimac car seats
Three or four child seats in one bench
Better value than buying a new car?
When you find out you're having a baby, one of your first considerations is whether your current car is suitable for your new family needs.
When you have three or four children, finding a car that can fit all your child seats in can be difficult. Your previous five-seater, which would take two child seats, suddenly is too small.
Mulitmac car seats aim to provide parents with three or four car seats without needing to buy a new car.
The company provides a range of three- or four-seater benches, transforming your rear seats into room for three for four children. This means you can keep your five-seater car, and don't need to buy three or four separate child seats.
This solution isn't cheap; prices start from £1,299. But consider the price in comparison to buying a new car, and suddenly it might be a viable option.
You can check on the website to see whether the Multimac will fit into your make of car.
For more information, visit multimac.co.uk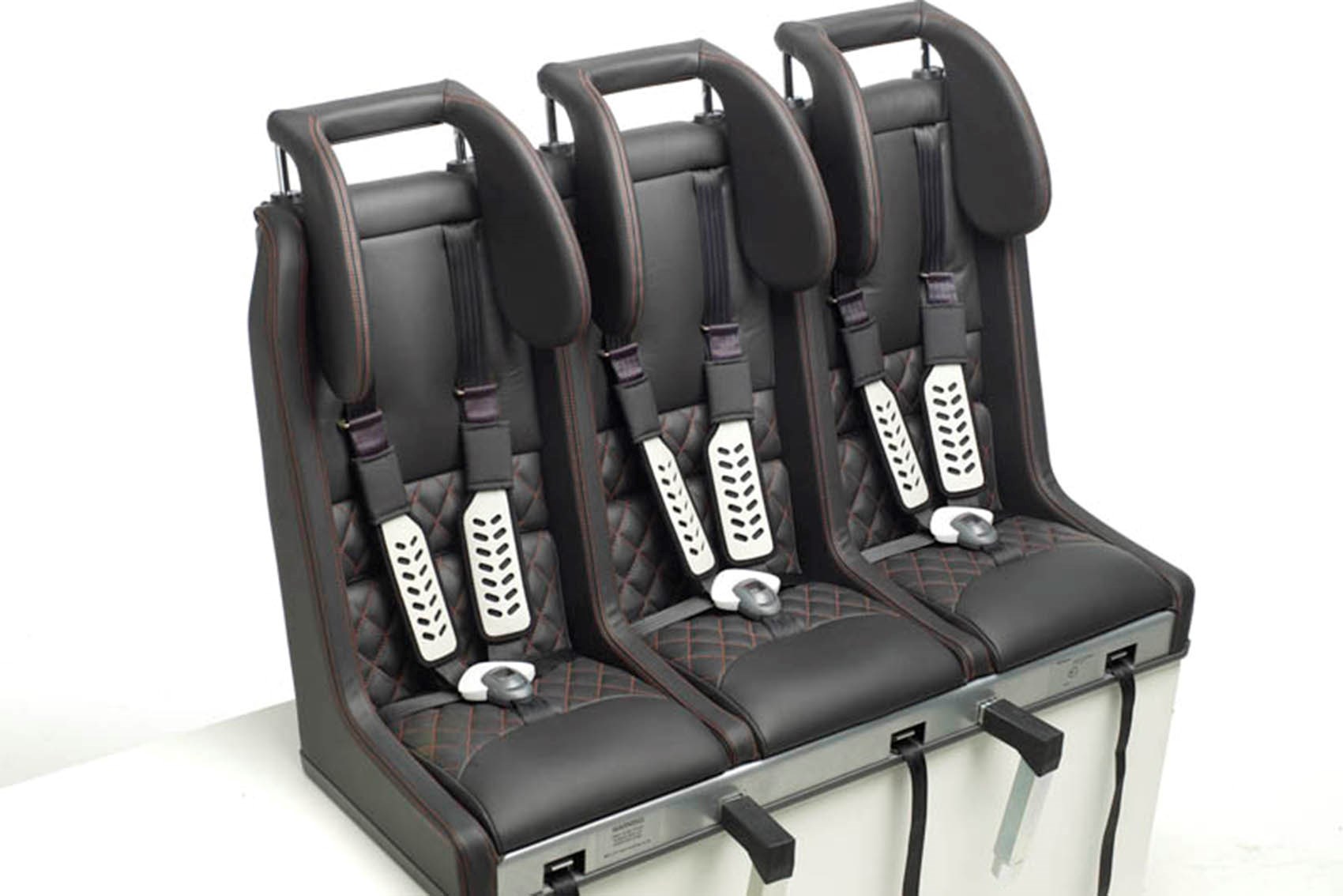 Multimac car seats review
Father to triplet boys John Temple recently tested the Super Club Multimac – with three seats – in our long-term Skoda Superb. Here's his verdict:
'My first impressions of the Multimac seats were that they looked a bit like a prototype – they were very industrial looking. The support struts that came out from the seats down to the floor looked like a potential hazard – I imagined lots of bruised knees from my triplets jumping in and out of the car.
'However, we didn't have any accidents or bashed knees at all. The children seemed perfectly comfortable and happy. We had no complaints from them on long journeys, and they fell asleep happily just as they do in their normal car seats.
'The boys thought it was very exciting when they saw the seats for the first time. They liked that we didn't have to fiddle in-between their seats to fix them in place.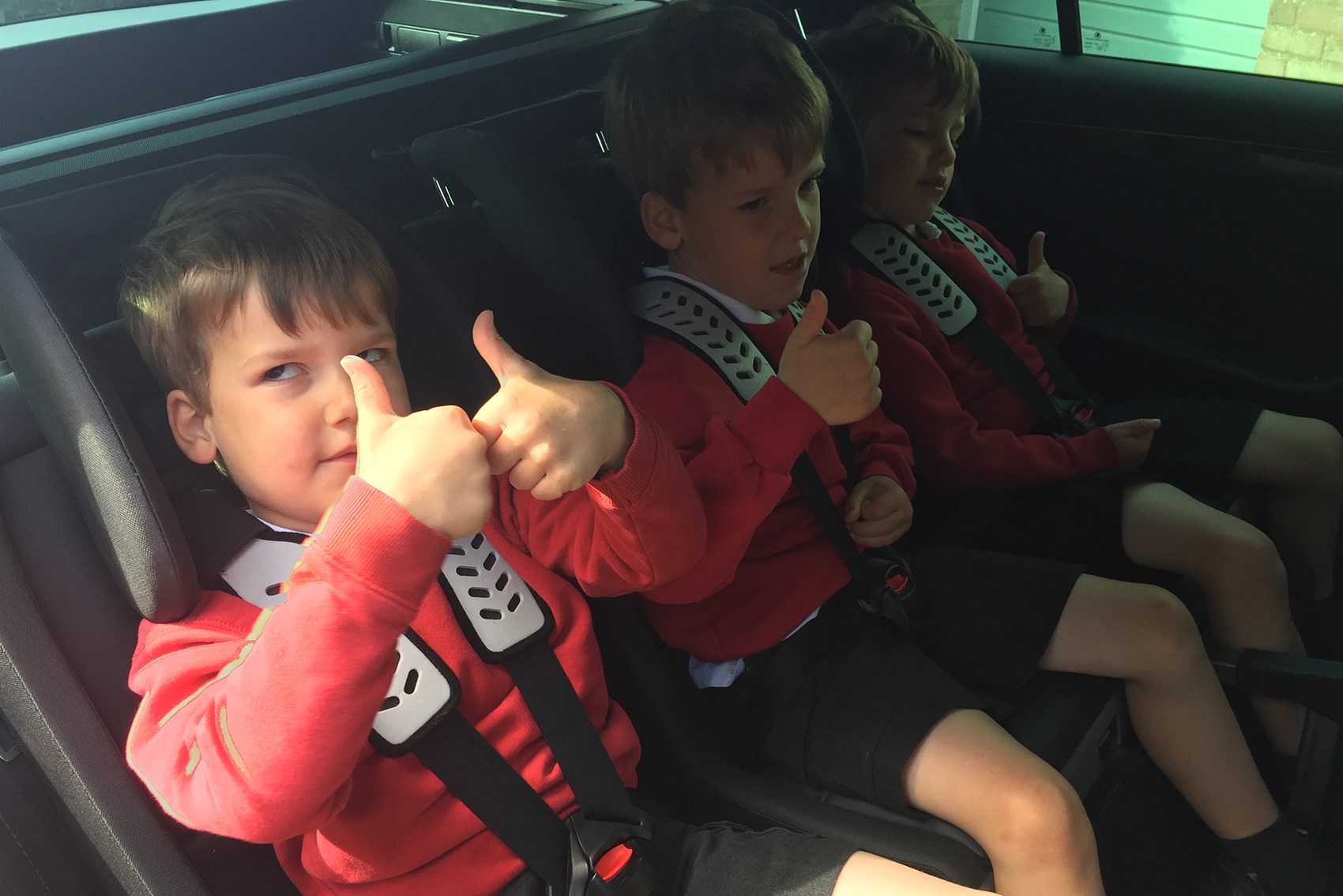 'They also loved the sense of independence they had from being able to buckle themselves in; however, I was worried that this meant they could also un-do the fastenings themselves, too – there was no child-proofing of the fastenings.
'The two shoulder straps were good – the children thought they were much more comfortable than the normal one strap.
'At first I thought the headrests seemed a bit flimsy, but in practice they were robust and sturdy, and the obviously pass all the relevant regulations.
'In terms of the price, Multimac is definitely cheaper than buying a new car. However, we had to buy nine car seats for our boys – one set for me, one set for my wife, and one set for my parents - and we were happy to buy a new car when the triplets arrived as a matter of course. For some families this would be an ideal option, even if it's not ideal for us.'
>> READ NEXT: The best baby car seats
What to read next:
When's the best time to buy a car?
The best cheap electric cars
The best small, economical 4x4s
Looking for a fast car that's also economical?
Cheap convertible cars