Black plastic trim is present on pretty much every car made in the last 35 years, but it does benefit from some care and protection from black trim restorer. From the giant slabs of plastic that make up the bumpers of modern vans and base model city cars of old to small styling details of high-end saloons, black plastic is everywhere, and that's where trim restorer comes into its own.
Your last chance to pick up black trim restorer at a bargain price
Black Friday has ended for 2023, but don't worry, you haven't missed out on all the deals. There are still a few bargains to be had throughout the month of November. Check our top picks here or keep scrolling below.
Shop car care deals on: Euro Car Parts
Save 9%: Turtle Wax Hybrid Solutions Black Car Care Kit, WAS £54, NOW £45
Save 30%: Auto Finesse Revive Trim Gel 500ml, WAS £14.99, NOW £10.49
And while it will look really good under the lights of a dealership and when it's brand new, black plastic is not the best for retaining the dark look that makes it so enticing. The once rich black plastic goes a horrid flat grey as the sun's harmful UV rays damage the plastic trim, making the surface brittle and missing pigment.
Thankfully, there are a load of black trim restorers available on the market, and we've chosen our top picks right here.
The best black trim restorers at a glance:
Editor's choice: Gtechniq C4 Permanent Trim Restorer – Buy now from Amazon UK
Best wipe-applied protection: CERAKOTE Ceramic Trim Coat Kit – Buy now from Amazon UK
Best simple black trim restorer: Autoglym Bumper & Trim Gel – Buy now from Amazon UK
The best black trim restorers
Editor's choice
The big dog of trim restoration, Gtechniq's C4 may look expensive, but it's exceptionally clever and well worth your money. making use of nanotechnology to bond to the plastic surface, this trim restorer will both darken the plastic and serve as a clear, UV-resistant coating that can last up to two years. It's not a big bottle but you'll be surprised how little you'll need to treat a huge slab of greying plastic trim.
Pros
Long-lasting results
UV protection
Best simple black trim restorer
Car cleaning heavyweight Autoglym was always going to be a safe choice for adding black back into your exterior plastics, vinyl and rubber. It's simple to apply and has immediate results which makes it a convenient choice. While it won't prevent future UV damage, it is a very effective dressing and will keep your trim black for a good while before needing to be re-applied.
Pros
So easy to apply
Top value
Cons
Not the most durable finish
Tested "The results on the rear of my Volvo speak for themselves, there was an immediate change in the appearance of the faded plastics and they now look brand new. It was also very easy to apply, the only issue I had was regulating how much gel I applied to the applicator pad. Still, any excess was easily buffed away. It also has a really nice smell, a little worrying for something that can cause drowsiness and dizziness."
Best black trim restorer for moderate protection
A step up from Autoglym's simple trim dressing, Meguiar's adds a layer of UV protection that'll last for a couple of weeks. Apply it using an applicator and it'll help restore lost colour while also adding this layer of protection. It's suitable for use both externally and internally but be warned, the chemicals are harmful and care must be taken when using it.
Pros
Easy to apply
Some UV protection
Best black trim restorer gel
A versatile offering from ValetPRO, this trim restorer gel makes use of a gel-like consistency to bond to plastic and restore lost colour. It can also serve as a tyre dressing which makes it a clever purchase for improving the overall look of a car. Hydrophobicity is a central feature of Black to the Future, helping make the treated surfaces easier to clean.
Pros
Versatile choice
Full coverage
Cons
Applicator sold separately
The best applicators for restoring trim
Special care should be taken when using any of these black trim restorers as they're all flammable and several are skin irritants. As such it's recommended that an applicator is used to apply the product to a car.
Best microfibre applicator multi-pack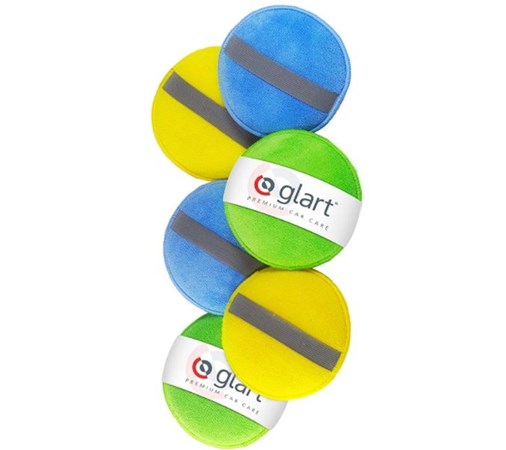 It helps to have a good applicator when you are restoring your black trim, and these premium microfibre pads are ideal. They have a 13cm diameter and are 2.5cm thick, with an elasticated band to hold them securely in the palm of your hand as you work.
Pros
Good quality microfibre
Easy to use
Cons
The elastic strap could be tighter
Best washable applicators
These Sonax foam sponges are the ideal size for sitting comfortably in your hand as you work. They are soft and flexible and allow you to get into the more difficult areas you wish to restore. They are machine washable, allowing you to use them repeatedly.
Pros
Comfortable size
Machine washable
Before you restore
Before you restore your trim, make sure that the trim is clean from debris to avoid scratching the trim while it's being restored. You don't have to wash the entire car as usual; however, a diluted all purpose cleaner (APC) sprayed onto the trim and wiped away should be more than enough.
All our top trim restorers won't pose a threat to paintwork either, so there's no need to apply masking tape to the surrounding areas. If there is a little over-spray, all you'll need to do is wipe it away with a clean microfibre towel.
What you need to know about black trim restorer:
Does it work on non-black trim?
The majority of these products are designed for black trim only and will not give the desired look on other colours. If you have coloured trim that's looking a little. The same can be said for chromed or metal trim, you'll need a proper polish for the best results.
What about piano black exterior trim?
Glossy black plastic trim is a popular choice for window trim and is notoriously hard to keep scratch-free and is susceptible to UV damage like all black trim. While one of these trim restorers will restore any lost lustre, the tiny scratches won't be removed and will require machine polishing for a flawless finish.
How can I prevent my trim from becoming damaged?
Park your car in a garage when at home and try and park it in a shaded area when you're away from home.
Look at ceramic coating your car as it offers excellent protection against the harmful UV rays that damage your car's trim.
Why should I care?
It's very easy to look at faded trim pieces and write them off as nothing to worry about. Yet, for a relatively small amount of money and some elbow grease, restoring these trim pieces will make your car worth more when it comes time to sell it.
Ryan Gilmore is the Deputy Autos and Tools Editor for Parkers and CAR, specialising in car cleaning and hand tools. With an MA in Automotive Journalism, when he's not testing buckets he can be found looking at old Porsches.
Sign up for the Parkers Newsletter to keep up to date with more of the latest reviews, news, and recommendations from the Parkers team.
Just so you know, whilst we may receive a commission or other compensation from the links on this website, we never allow this to influence product selections – read why you should trust us