While we do live in a golden age of information, not all of it's accurate. Take car care as a prime example, there are forums teeming with advice on easy maintenance, tips and guides. Problem is, there's no real way of knowing how good they actually are and the results can be disastrous to your car and bank balance.
Thankfully there are loads of car maintenance books that offer reliable and accurate information to help you with everything from changing an air filter to rebuilding your car's electrics.
We've found the best currently for sale so you can ensure that you're not fed the incorrect information when it comes time to get the socket set out and get oily.
The best general car maintenance books
First Aid for Your Car: Your Expert Guide to Common Problems & How to Fix Them
The best general car maintenance book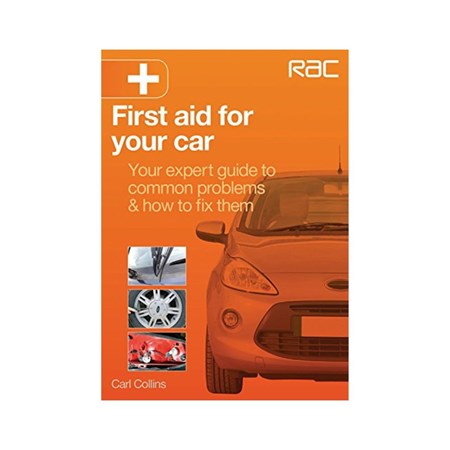 RAC is a steady pair of hands when it comes to car care – many of you will be part of its breakdown service. For this reason, we're championing its range of car care books as a great starting point to learn how to care for your car properly. There are 15 books in this series and the First Aid book is probably the best one for mastering the basics. They may be fairly old but they're still easy to follow and could save you in garage fees.
Pros
• Easy to follow
• Affordable
Cons
• Books are fairly old now
Auto Repair For Dummies
The best car maintenance audiobook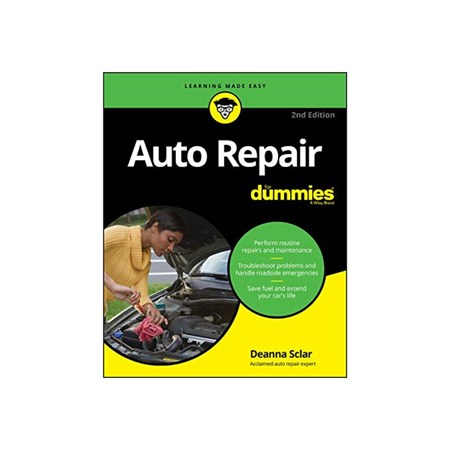 Price: RRP £7.99 (Audible subscription) | VIEW OFFER
The For Dummies series of books expertly breaks down complex situations into humorous and easy-to-understand topics. Its takes on auto repair make things even easier to digest coming as an audiobook for easy listening. While it's unashamedly American, and thus requires a trip to the measurement converters to make sense for us here in the UK, it's a laid-back and easy-to-follow audiobook.
Pros
• Easy listening
• Good value for money
Cons
• Not a physical book
• Full of Americanisms
Hand Wash Only: A Beginner's Guide to Detailing and Car Care
The best car maintenance book for car cleaning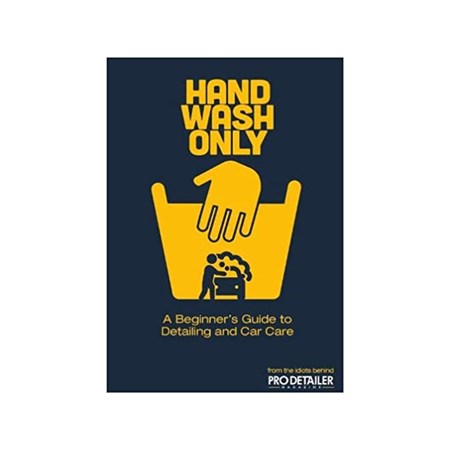 Keeping your car clean of grime and properly protected can keep corrosion at bay and even add value to your car when it comes to sale time. This car cleaning book breaks down the essentials and tells you how to clean a car without having to spend a fortune on specialised equipment.
It covers everything from shampooing to polishing so you'll be well versed in car cleaning by the time you've finished it. Best of all, it does without all the usual detailing jargon.
Pros
• Easy to follow
• All you need to know about car cleaning
Cons
• No mechanical knowledge here
The best vehicle-specific maintenance books
Haynes Car Manuals
The best car maintenance book for specific cars
The icon of garage shelves everywhere, there used to be a time when not owning a Haynes manual of your car was unheard of. Often oil-covered and dog-eared, these books offered the best look into every single mechanical aspect of a car.
Nowadays, you can't get hold of a physical copy of a Haynes manual – they've all gone digital. They're still full of essential information on fault codes, technical drawings, video tutorials and even complex wiring diagrams.
Pros
• All you need to know about your car
• Easy to follow videos
Cons
• Not a physical book
The Essential Buyer's Guide
The best car maintenance book for classics
Older cars can be a right pitfall if you're not sure where to look when shopping around. Hidden rust pockets, obsolete parts and sneaky gremlins can turn a passion of love into a pile of expensive scrap.
A buyer's guide like this series from Veloce Publishing could potentially save you a fortune in a dodgy classic as it points out all the essential check areas for these cars. There are a whole bunch of books available covering a selection of popular classic cars and if you're at all serious about buying an older car, one of these is an essential purchase.
Pros
• Deep-dive look into iconic classics
• Could save you a lot of money
Cons
• Not all classics are covered
Sign up to the Parkers Newsletter to keep up to date with more of the latest reviews, news, and recommendations from the Parkers team.
Just so you know, whilst we may receive a commission or other compensation from the links on this page, we never allow this to influence product selections – read why you should trust us.