If you're planning on repainting your car then a good primer is essential for getting a decent finish. Thing is, there are a load of different types of primer available and not all of them will give you the right results.
We've researched the best primer possible if you are intending to get busy with the paint gun or rattle can. This list is by no means exhaustive, but any primer not covered on this list is used for very specific and specialist jobs only.
The best primers for your car
Standard primer
This is the basic primer you can buy for your car and is largely used for repair work in spots (e.g. repairing deep scratches) because it won't damage or lift any surrounding paintwork. It's no good for dealing with rust but is often the cheapest type of primer you can buy.
Hycote White Primer Car
The best standard car primer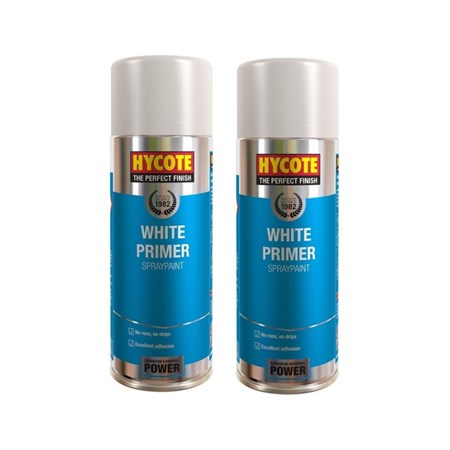 Etch primer
Etch primer is perfect for applying to a bare metal panel. It offers excellent adhesion to steel, aluminium and fibreglass making it the perfect choice for restored body panels. It shouldn't be used for spot repairs however as it can lift existing paint leading to bad-looking results.
Simoniz Etch Primer
The best etch primer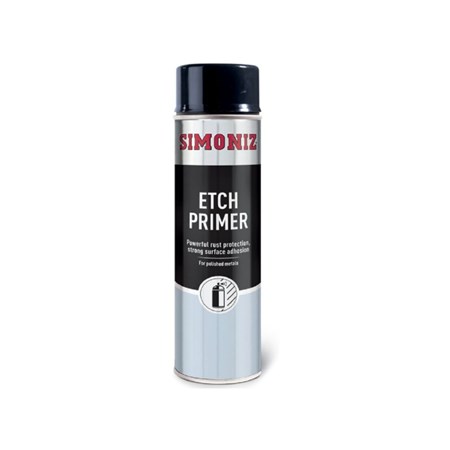 Anti-rust Primer
If you own an older car (or one that lived in a field for a couple of years) that has plenty of surface rust and you're not wanting to sandblast it then an anti-rust primer is a clever choice. They use acid to neutralise and seal any rust by turning it into black iron phosphate.
Jenolite Anti-Rust Primer Aerosol
The best primer for rust removal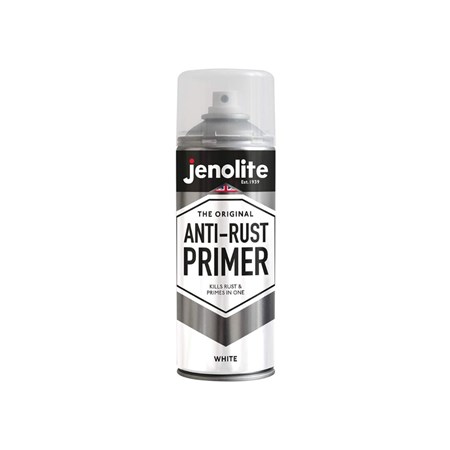 Our top choice for rust-removing primer, Jenolite anti-rust primer seals rust to prevent it from spreading through the metal. It can be used on steel, iron and aluminium and will offer excellent moisture resistance and corrosion protection. It's also touch dry in just 30 minutes.
Plastic primer
You may have noticed that cars feature a lot more plastic these days and traditional primers are designed for metals. Don't worry though, plastic primer is available for preparing your bumpers and other plastic body pieces for painting.
Autotek 500ml Plastic Primer
The best plastic primer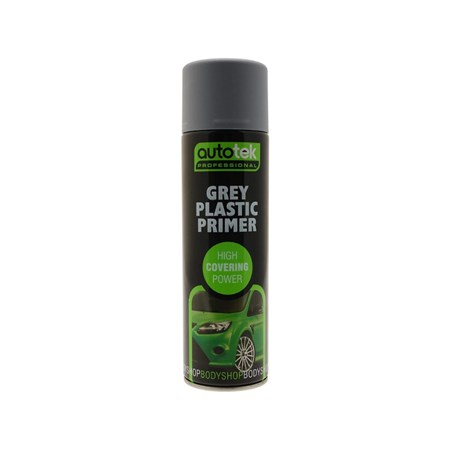 This is our top plastic primer because it's really good value and is an effective way to avoid having to replace your plastic panels.
Filler primer
A way of correcting minor blemishes in your car's bodywork without needing to go to town with the filler, filler primer is a time-saving solution that will hide these imperfections and leave a tough layer that's perfect for painting over.
Jenolite Primer Filler Aerosol Paint
The best filler primer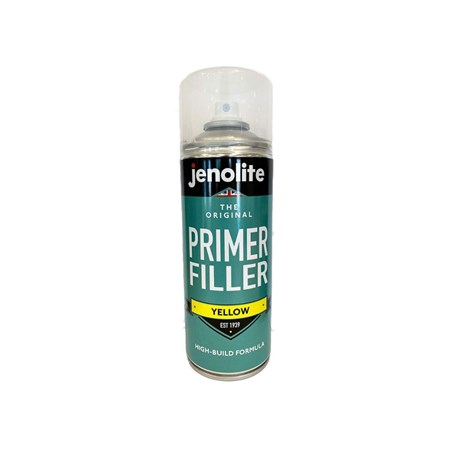 We like this filler primer from Jenolite because it's so effective at masking those small imperfections that can spoil the look of a car. It's quick-drying and can be used on more than just metal (it works with wood and plastic too).
What you need to know about primer
Do I need to protect myself?
Primer is dispensed from a pressurised aerosol canister and is extremely flammable meaning you should avoid naked flames and store it away from heat sources.
You should wear eye protection because it's sure to irritate them if it goes in, also remember to only use primer in an area with plenty of ventilation because it can cause drowsiness or dizziness.
What equipment do I need for primer?
Masking tape and paper/tarp will ensure you don't get any overspray onto areas you don't want primer covering.
Sand paper of different grades will ensure the surface is smooth for the primer
Car washing products to ensure there are no contaminants on your car.
Prevention is the best course of action
Instead of having to fork out for a repainted panel, it makes sense to take care of your paint as best you can. We recommend investing in some paint sealant or looking at ceramic coating your car to keep your paint in good nick.
Sign up to the Parkers Newsletter to keep up to date with more of the latest reviews, news, and recommendations from the Parkers team.
Just so you know, whilst we may receive a commission or other compensation from the links on this website, we never allow this to influence product selections – read why you should trust us