What's better than a sparkling clean car? We can't think of too many things other than a car which needs to be cleaned… Sometimes though, no matter how hard you try, there's always a bit that you've missed or an area which could have been cleaned better.
Let us introduce you to a little tool which car detailers keep in their tool cupboard for such occasions: a rotary tool. Yes, these can be used for cutting sections out of your car's body panels, but you can also get various heads that boost your car cleaning ability. Getting inside the wheel nuts and bolts, cleaning out your crevasses and polishing up your chrome can all be made considerably more accessible with a rotary tool.
Related: Parkers guide to the two-bucket cleaning method
What can I use a rotary tool for?
This is a tool for many, many needs – not only will it help you cut holes in different materials from metal to wood with the many other accessories you can attach to the end, but you can also sand wood, remove rust from metal, use it as a drill – basically anything that spins, this is your tool.
This is why it can be so helpful to a detailer; you can buff, polish and shine until your heart's content while using a different type of head to remove dirt from hard to get to places. But it's not just your exterior. It will polish your interior and help you get between the creases in the seats and into your cup holders.
What are the best rotary tools?
Let's look at the best rotary tools and what to look out for.
<strong>The best rotary tool and kit</strong>
Description
You get so much packed into the original name in rotary tools we couldn't go too far down the list without mentioning Dremel; they've become so synonymous with rotary tools that a 'Dremel job' is frequent saying. This comes with a charger, a shaping platform, detailers grip and a case; you get two different attachments and 45 different accessories. With this kit, after you've finished detailing, you'll be walking around the home looking for various other things to Dremel.
Pros
Original and very highly rated
Adjustable speeds
Huge amount of accessories
Cons
Not compatible with all accessories from other brands
<strong>The best professional rotary tool</strong>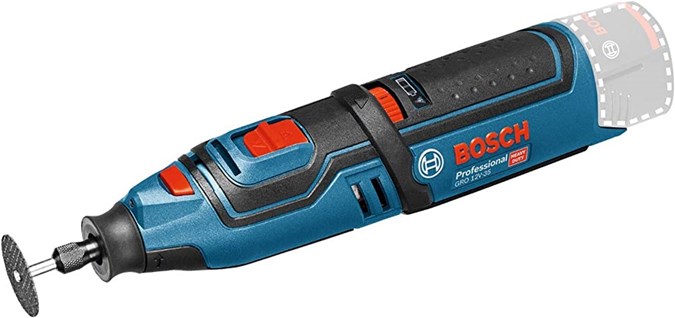 Description
Of course, Dremel is not the only one who makes rotary tools; Bosch is another huge name in the power tool game with its version. This one comes without a charger or a battery, but the battery is interchangeable with other Bosch products, so if you own them, it might be easier to keep everything 'in-house'.

With its ergonomic soft grip handle and LED light, you can see whether you've got that wheel nut nice and clean and with some relative comfort. With adjustable speeds from 5,000 – 35,000 rpm, there's plenty of oomph to get your products clean.

For around £210, a multi-functional kit with two batteries is available from Amazon.
Pros
Reputable brand
Compatible with various Dremel attachments
Cons
It doesn't come with attachments or a battery
<strong>The best small rotary tool</strong>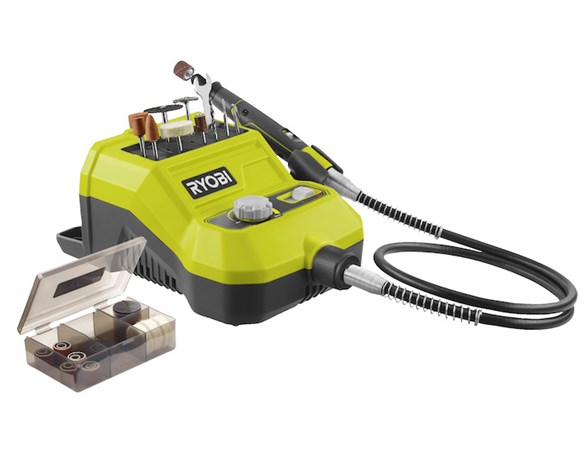 Description
Ryobi's party trick is that every one of its products uses the same battery to power them, so you'd only need one battery for all of its products. But, how do you have a big Ryobi battery powering a small handheld tool?
Happily, the battery holder for the tool will also hold your accessories which you may need while you're carrying out your work. The rotary tool is small enough to be held like a pencil or a soldering iron.
Pros
Small in size
Compact
Easy to use
Cons
You might need to buy into the Ryobi brand to make it worthwhile
Related: The best garage overalls | Bosch IXO 6 Electric Screwdriver: Quick review
What else could I use if I don't want to buy a rotary tool?
The obvious answer would be a machine polisher, which would help bring a nice polished finish but doesn't always help to get into the smallest parts of the car, like a rotary tool. You can get different size heads, which will help, while you'll also have a tool that will cover the car's significant parts like the bonnet and other body panels. To do this with a rotary would be like painting the walls with a toothpick. Time-consuming and needless.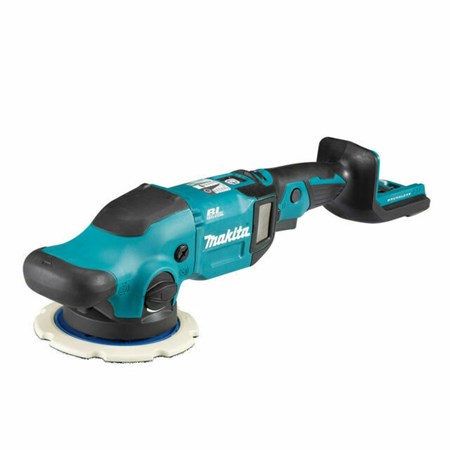 Description
If you already own a Makita 18V power tool, you might plump for something like this to help you keep your car buffed and polished – it comes without a battery, but all 18v batteries on Makita tools are interchangeable. With its easy-to-grip handle, you can take complete control with two hands and get your car as clean as you want.
Pros
Powerful
Cordless gives you freedom
Cons
Less power than a corded machine polisher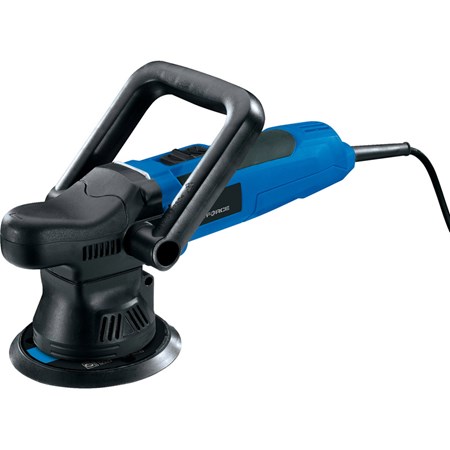 Description
With its adjustable D-handle and variable speed, this Draper model will help you bring about a lovely clean result on your car's body panels. The no-load speed will go from 2000 – 6400 RPM with a powerful 650watt motor to keep things spinning as you press the polishing pas onto your bodywork.
Pros
Variable speed
Reputable name at a lower cost
Cons
Corded giving less freedom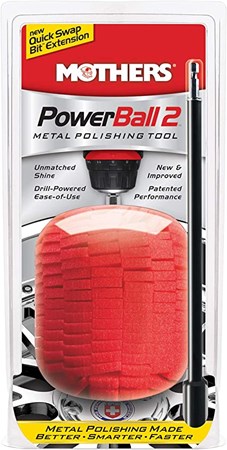 Description
This metal polishing tool attaches to your drill, giving you the use of a machine polisher at a much lower price. While this little trick gadget may seem a novel idea to beat the cost of a machine used regularly, the foam pads on this will wear down. See this as a different approach to a rotary tool that may be useful when you need it. It'll help polish up your grille and harder-to-reach bits of your wheels.
Pros
Low-cost alternative
Fits to your drill
Sign up to the Parkers Newsletter to keep up to date with more of the latest reviews, news, and recommendations from the Parkers team.
Just so you know, whilst we may receive a commission or other compensation from the links on this page, we never allow this to influence product selections – read why you should trust us.