Car-based air fresheners are something to which we don't really give much thought. You're probably picturing a cardboard tree, finished with a garish print and with a scent so potent it could be used as a smelling salt -not that it would last long enough to revive anyone. Still, they're cheap and easily disposable, what more could you want?
Designed with a close eye on both luxury and environmentally sustainable, FUMEBAR styles itself as a refillable car perfume, supposedly offering better scents and quality than its cardboard competition, all without creating any landfill. We've been testing a number of different scents and all have offered a gorgeous and long-lasting scent that has elicited several compliments from passengers.
Verdict: A tempting upgrade for your car's interior and nose, and not bad value after the initial investment.
4.5/5
FUMEBAR Discovery Set 2.0
Pros:
• Luxurious scents
• Real quality feel
• Eco-friendly design

Cons:
• Relatively expensive
What's good?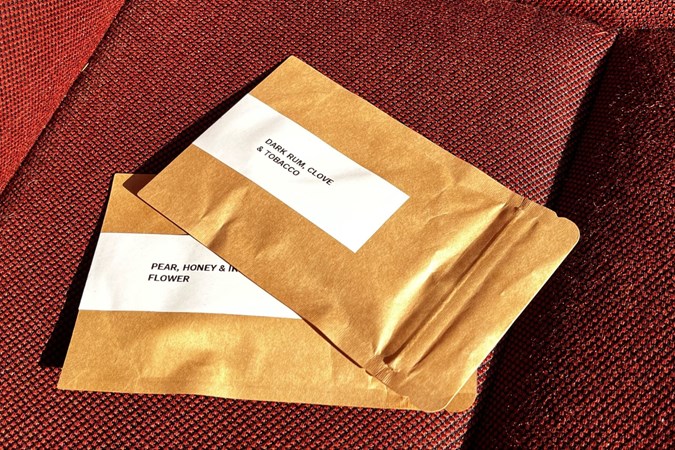 There's a beautiful quality to the crafted-aluminium capsule. The two-piece construction slots together with the precision you'd expect from a luxury saloon. There's a reassuring weight to it too, an excellent sign that your money is buying something substantial. It's also straightforward to use – the slimline clip attaches to nearly any air vent imaginable and it's possible to adjust the intensity of the smell by twisting one of the aluminium capsules.
Environmental sustainability is at the core and is an ethical choice that extends beyond the use of cardboard for shipping. Every single piece is vegan, free from any plastic and hypoallergenic. A tree is planted for every order and the FUMEBAR is designed to be infinitely refillable. Even the delivery bag will degrade within three years.
The smell is an important factor and this is where the FUMEBAR really excels. Not only are the smells deliciously luxurious and can make the humblest of cars smell like an expensive aftershave, but they're also long-lasting. The first refill still had a good amount of smell left in it after eight weeks of non-stop use and it doesn't fade into the background like so many other car air fresheners do.
New scents are forever being added, too. Recent additions include Dark Rum, Clove & Tabacco and Pear, Honey & Iris Flower. We've given both a whiff and they get top marks from us. They can also be purchased individually as refills, making the initial cost of the FUMEBAR a better investment as time goes on.
What's okay?
The FUMEBAR also works best on a blank-smelling canvas. It's not intended to cover up bad smells or deeply permeate into seat fabrics like a fabric spray, which limits how useful it will be on a smellier interior. Cigarette smoke, food smells and spilt fuel won't be properly masked with this product, it's best suited to a car that doesn't have a nasty smell to remove.
Scent is subjective, and the richer notes in all the scents we tested will not be for everyone. If your idea of a good smell is something almost sickly sweet, then you'll have slim pickings.
Any negatives?
In a world of readily available, 99p dangly cardboard air fresheners it can seem a little spend-happy to head out and pour over £20 on an air freshener. The FUMEBAR could even be accused of being over-engineered for its intended purpose. It's fair to say though that anything could be accused of being over-engineered when compared to smelly cardboard.
More items to consider
Carfume Deluxe Edition Vent Diffuser, RRP £19.99
Poorboys Air Freshener Spray Leather 473ml, RRP £15.49
Carfume Original, RRP £10.99
How it was tested:
The FUMEBAR was installed in my car and used over a period of eight weeks daily. I regularly checked for scent longevity and its ability to make the interior smell nice. I also tested it by attaching it to a desk fan to see how long it lasted.
Sign up to the Parkers Newsletter to keep up to date with more of the latest reviews, news, and recommendations from the Parkers team.
Just so you know, whilst we may receive a commission or other compensation from the links on this page, we never allow this to influence product selections – read why you should trust us.