Leisure batteries are crucial to campervans and caravans (and some marine vehicles too). These compact power packs provide the electricity needed to run functional necessities, like pumps, fans and lights, and domestic comforts including TVs and microwaves.
Whether you're new to leisure batteries or a seasoned user, you need to know about the batteries, your requirements and how to use them. It's also important to make sure that when you're buying an upgrade or replacing degraded batteries, you're getting the best option and the best price.
To help you find the best leisure battery, we've rounded up a selection of the best options on the market. But before we get to that, let's first fully understand leisure batteries.
Types of leisure battery
Lead Acid – Lead Acid is the most common type of leisure battery. They require maintenance, need venting and will be damaged if left to run flat. Valve Regulated Lead Acid batteries operate in the same way but do not require venting.
Absorbent Glass Mat (AGM) – Absorbent Glass Mat, or AGM, combines compressed glass fibres with acid. This extends that battery's lifespan. As sealed units, maintenance is of a minimum. They can sit on their ends and sides, just not upside down. An AGM charger is required, and the units tend to be more expensive than Deep Cycle batteries.
Gel – Gel batteries are sealed units, just like AGM, and therefore can be laid on their side. They are leakproof and can recharge if run flat (though still not advised). Gel batteries are considered the safest option and are commonly in campervans and motorhomes in Europe. They are one of the most expensive battery types.
What are leisure batteries for?
Leisure batteries are mostly used for motorhomes and caravans, and marine use. They sit at 12v – and only 12v – and release their charge in a controlled, smooth flow. Leisure batteries are typically used with low-power devices for a long period. They can be used with kettles, TVs, fans and lights, and also smooth out and correct irregularities in a power supply.
What do Class A, B, and C mean?
Class A batteries are high-capacity batteries meant for those who will not often hook up their campervans.
Class B batteries are for those who mostly use mains hook-up but will sometimes require a larger capacity.
Class C batteries are for those who are almost entirely hooked up to the mains and will require battery power for short lengths of time only.
How long should a battery last?
As with any battery, the elements of a leisure battery degrade over time and the performance will decrease. Even if a battery is holding up well, it's recommended a battery is replaced after five years.
Can I use a car battery?
No. Though they look a lot alike, a car battery and a leisure battery discharge power differently. A car battery releases its power in one short, sharp jolt before being recharged via an alternator. A leisure battery releases its power in a slow, controlled stream.
What size battery do I need?
To help you to work out which leisure battery is best for your needs, this is a useful equation:
Device voltage (for example, a 12-volt TV) – 2.5Amps x hours of usage = Ah
Do this for each device you will use and add up the Ah values to get your total.
Does a leisure battery need maintenance?
A level of care and attention comes with all leisure batteries. This includes ensuring that they are stored in a safe and dry location and terminals greased.
Further to this, some batteries will require that acid levels are monitored and topped up with deionised water. Other batteries, typically those with under 14.6V, can be manufactured to be maintenance-free. If in doubt, check with the manufacturer.
The best leisure batteries for campervans
Platinum AGMLB6110L 100Ah Leisure Battery
Editor's pick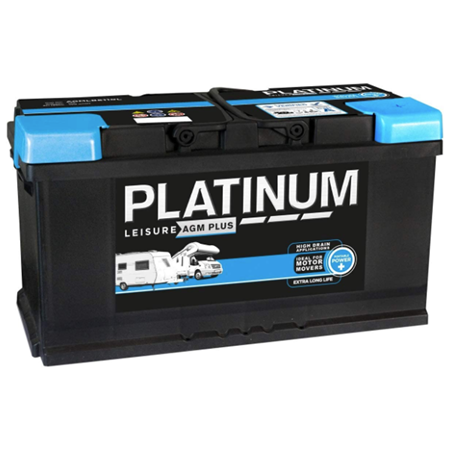 The Platinum AGMLB6110L is a 100Ah battery and the best AGM battery around. It is a highly reliable Class A battery meaning it can be used extensively off-grid for motors, microwaves, kettles and TVs.
Yuasa L36-AGM 95Ah Active Leisure Battery
Off-grid powerhouse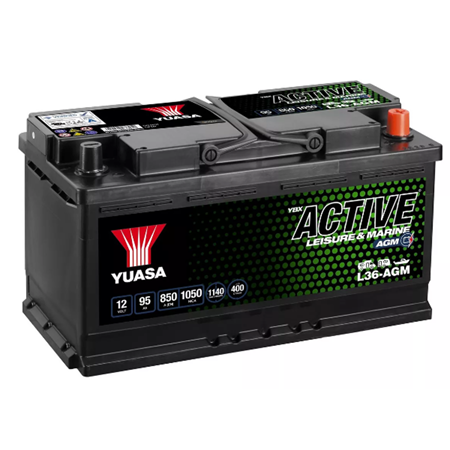 The L36-AGM is an AGM battery with 95Ah and weighs 25.6kg. This is a Class A leisure battery, meaning that is to be used extensively off-grid for motors, microwaves, kettles and TVs. It is maintenance-free and has a manufacturer's guarantee of two years.
Platinum LB6110L 100Ah Leisure Battery
Best for hook-up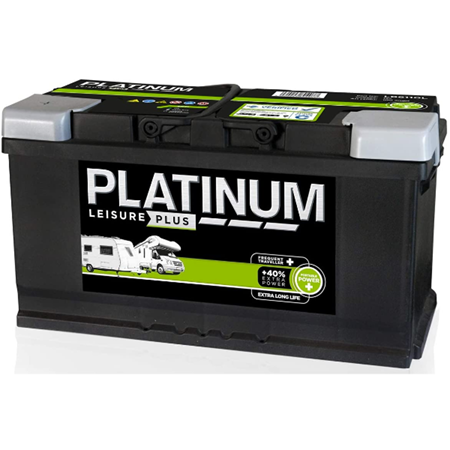 The Platinum LB6110L is a 100Ah battery from a highly reputable name. It is the best Class C leisure battery on the market. As a Class C battery, it must be used with an electrical hookup.
Halfords HLB750 100AH Leisure Battery
Best Class B battery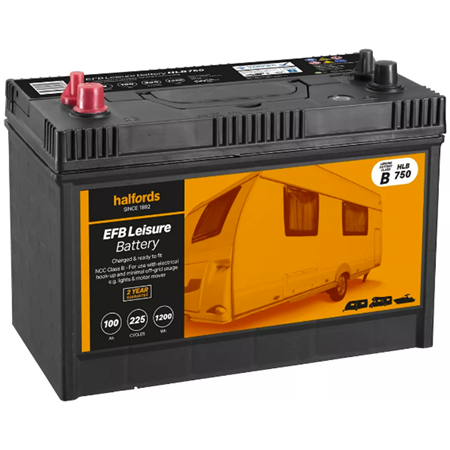 The HLB681 has 100Ah and weighs 26kg. This is a Class B leisure battery, meaning that is to be used with an electrical hookup. Away from the grid, it can be used sparingly for small tasks, such as lights. It has a manufacturer's guarantee of two years.
SuperBatt LM75 75Ah Leisure Battery
Bargain pick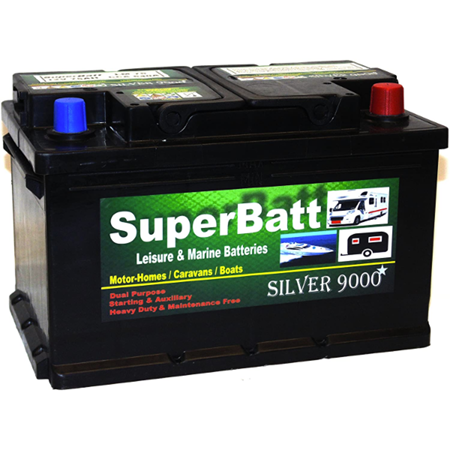 The LM75 comes from SuperBatt and has 75Ah. The weight is around 16Kg and the manufacturer's warranty is for two years. Note: the battery has a bung that needs removing on the side to allow it to vent.
Halfords HLB681 115Ah Leisure Battery
Trusted name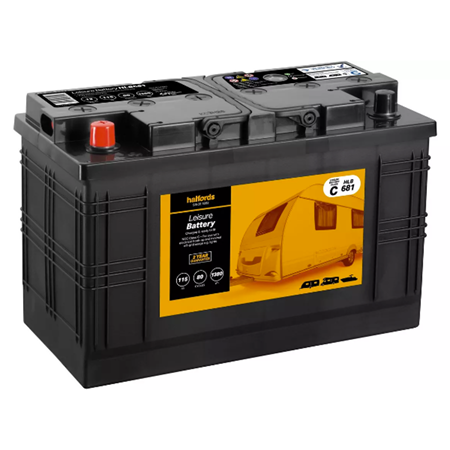 The HLB681 has 115Ah and weighs 25.4kg. This is a Class C leisure battery, meaning that is to be used with an electrical hookup. It has a manufacturer's guarantee of two years.
Sign up to the Parkers Newsletter to keep up to date with more of the latest reviews, news, and recommendations from the Parkers team.
Just so you know, whilst we may receive a commission or other compensation from the links on this page, we never allow this to influence product selections – read why you should trust us.