Your car's wheels get the brunt of the road's muck thrown at them. As well as the usual mud, sludge and grit, your wheels are also exposed to brake dust and tar, two very hard to remove substances without resorting to expensive specialist products (or WD-40). 
Keeping your wheels clean is advisable as it'll make any damage easier to spot and neglected alloy wheels can begin to corrode, something that costs a chunk of money to put right. As such, we've come up with a way to clean your wheels on a really tight budget, tools and all. The only other costs you'll have to consider is time and water. While spending more money on wheel cleaner will yield better results, this method will be more than capable of dealing with relatively mucky wheels.
What you'll need:
This method has been created someone who doesn't even own a sponge, let alone a pressure washer and machine polisher. For just over a tenner we've made a kit of all the tools you could need, as well as a rough estimate of the price of the wheel cleaner you'll use.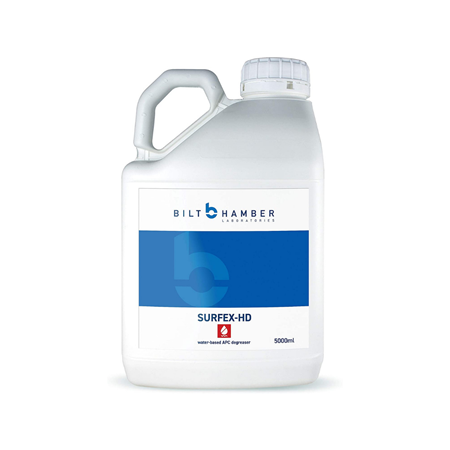 Spending over £20 on a big bottle of cleaner may not seem like the most cost-saving start but bear with us. Bilt Hamber Surfex-HD is our current favourite all purpose cleaner (APC) and represents really good value for money. The reason this is being championed for budget cleaning is that it can be used on pretty much any surface you can think of, doubles as a degreaser and a bottle of this size will last for ages even if you use it neat (it can be diluted too for lighter cleaning). Even when used neat I used no more than 50ml per wheel and while that figure will be different depending on the size of your wheels, some rough maths points to the product cost being just 23p per wheel, less than a quid to clean a set of four.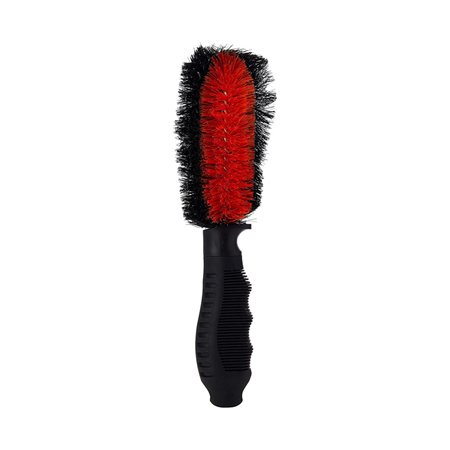 Designed for agitating any cleaning products, it's a good idea to have a separate wheel brush to avoid those nasty wheel contaminants accidentally being added to your bodywork. Some specialist wheel brushes can cost more than £30 which makes this simple option from Armor All such good value. The tough bristles will help remove embedded dirt without scratching the finish. Just be careful of catching your knuckles as you clean.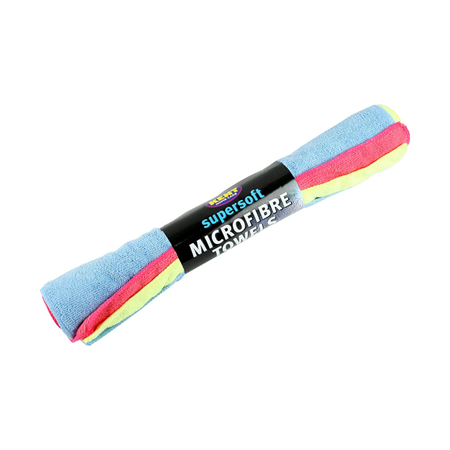 There's no need to go mad and buy a fancy, high-GSM microfibre towel for cleaning your wheels, they'll be filthy and the towels should only be used on the wheels afterwards. It's a good rule to separate any tool you use on your wheels from your bodywork to prevent contamination so that's why these budget microfibres are the best purchase.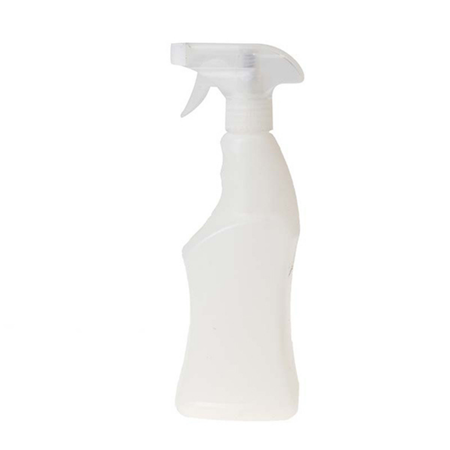 An annoying extra but needed for cleaning using Bilt Hamber Surfex -HD. The five-litre bottle doesn't come with a spray trigger which means buying one yourself. A spray bottle will always come in handy for cleaning your car and even your home so it's a clever cleaning purchase.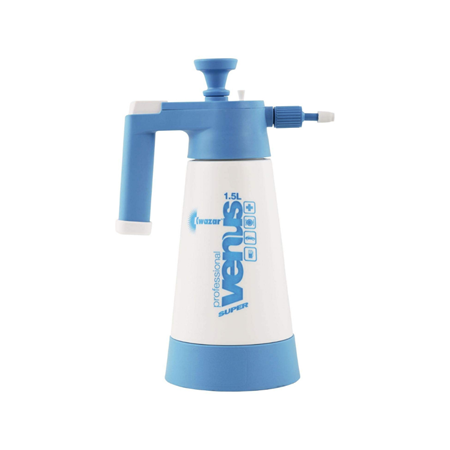 You don't need a pressure washer for basic car cleaning, a typical garden hose will be powerful enough. If you don't have access to a garden hose, let alone a pressure washer, finding a powerful jet of water to clean your wheels can be tricky. A compression sprayer like this is a brilliant choice because it produces a reliable stream of pressurised water at a low price. While it's nowhere near as powerful as a proper pressure washer, it's better than nothing and the bottle can be used for applying cleaning products too. This pushes the wheel cleaning kit north of £20 but even then it's substantially cheaper than even an entry-level pressure washer
Without the compression sprayer the total cost for this is £10.69 (using the 23p per wheel product into account) and £23.18 if you opt for the compression sprayer.
Method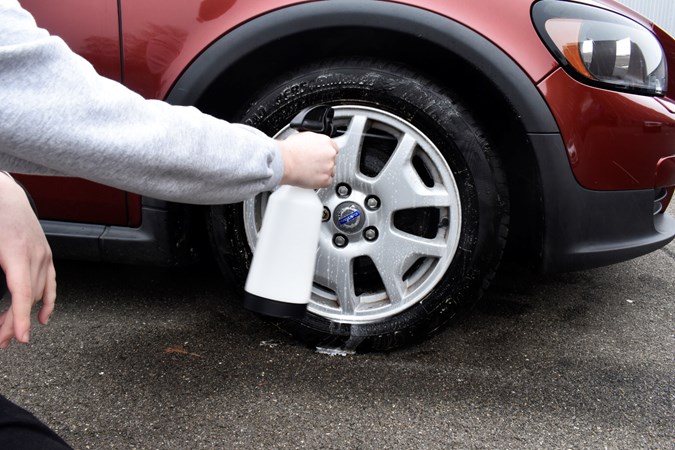 The first thing you want to do is liberally apply the Bilt Hamber Surfex-HD via a spray bottle to the wheel. There's no need to wet the wheels beforehand as this will actually dilute the APC and make it less effective. Don't forget to spray the tyres as well, Surfex-HD is safe for use on rubber as well as metal and let it dwell for about a minute.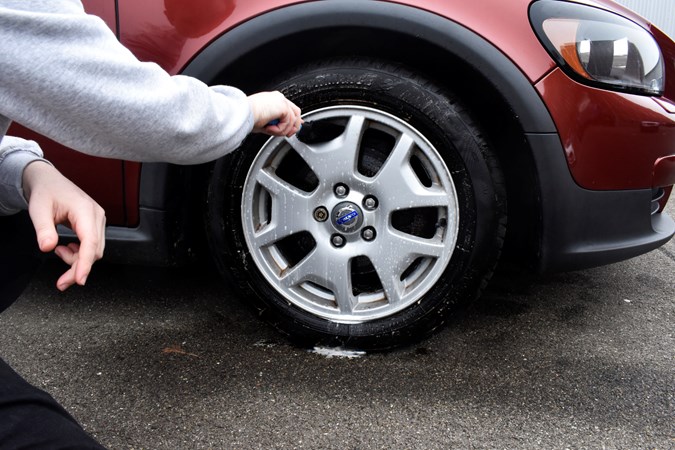 Then take your brush and begin to agitate the surface of your alloy.There's no specific method to cleaning alloys as all are different, all you need to do is ensure that you scrub as much of the alloys as possible.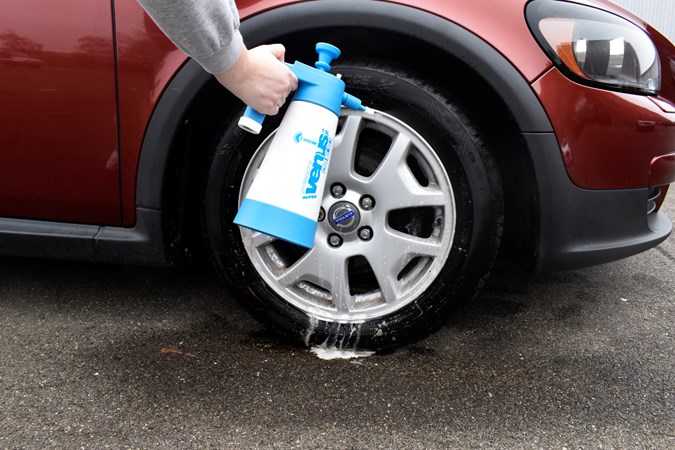 After this all you need to do is rinse away the APC using either a garden hose or the compression sprayer making sure to wash down the tyres as well. After this all you need to do is pat the wheels down with a microfibre towel and admire your wheel.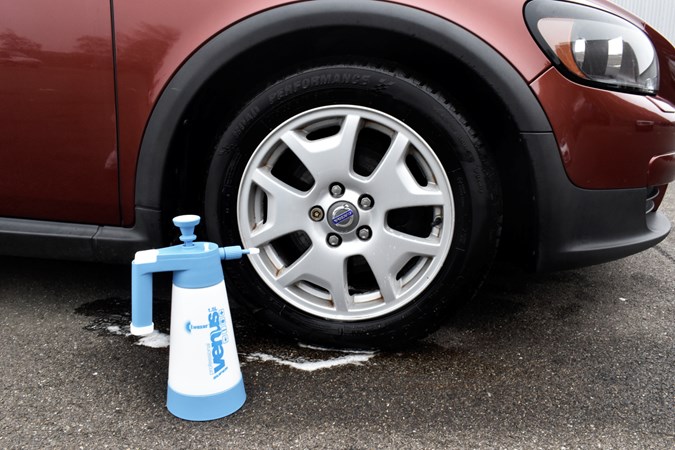 You'll notice that there's still a little bit of grime present on in the corners of the wheels, an area a smaller detailing brush would help clean. But on the whole the results are good for such a low cost. The alloy face has been cleaned as has the tyre, all without having to buy a pressure washer.