Most car journeys are pretty uneventful, but here at Parkers, we're checking out the best early Christmas dash cam deals as you never know when to expect the unexpected, and that dash cam could provide crucial footage.
Black Friday 2023 has been a golden year for dash cam deals, including £50 off a quality Nextbase and a whopping £80 off the Garmin Drivecam 76. Best of all, most deals will be lasting until the very end of November.
All you have to do is go on to the internet and look at some of the dash cam footage to see the astonishing, unbelievable and downright scary things that can happen while you are driving. Today's dash cams are relatively inexpensive, they can be basic or packed full of safety features, and once fitted, you can mostly forget about them until they are needed.
Top tip: you can find a bargain this Christmas
In the run up to Boxing Day, there are a plethora of excellent budget dash cams available. And when the top-of-the-range options are discounted, you'll be able to get the latest features all without having to break the bank.
The best Christmas dash cam deals 2023 UK
On sale
The Nextbase 222X records in 1080p HD resolution at 30fps with a 6G lens to provide high-quality images. There's a 140° viewing angle to capture wide coverage, and it can be viewed back on the 2.5" high-resolution screen. The best part? The price has dropped by 40%.
On sale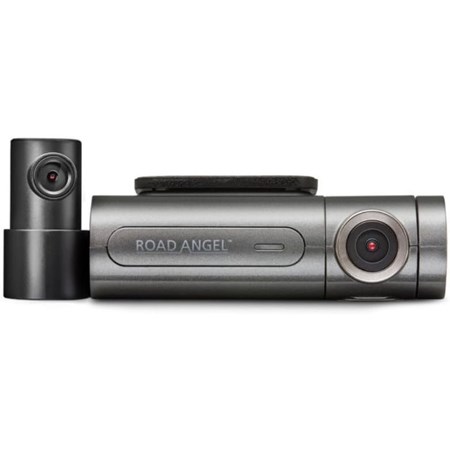 Save 8% off Road Angel's dual dash cam setup which comes complete with in-built WiFi, a temperature sensor and overall great build quality.
On sale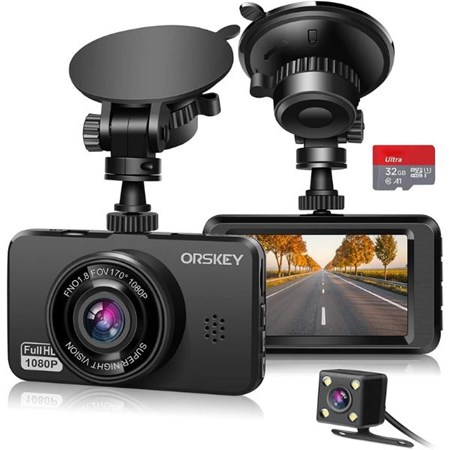 Get both front and rear coverage in HD with this gem from Orskey. Both cameras have high-quality Sony sensors for clear definition and improved night vision. Features include loop recording, G-sensor, parking monitoring and motion detection.
On sale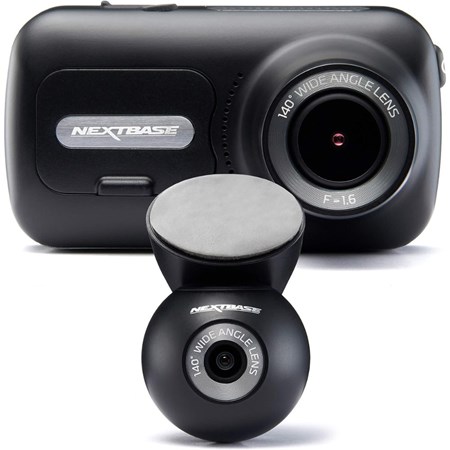 Save a 20% on the Nextbase 322GW. It's not quite as advanced as the 522 or 622, but it will do everything you need a dash cam to do, and some.
On sale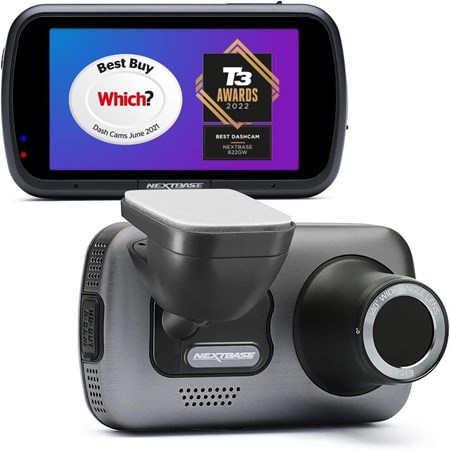 Save 12% on this comprehensive 4K dash cam with Alexa Built-in, Wi-Fi, GPS, Bluetooth, and a whole host of other clever features such as night vision and weather mode.
Some things to consider when buying a dash cam:
Before you make your decision on which dash cam to buy it's with considering a few points:
• Look for a dash cam with at least 1080p resolution (Full HD), but higher resolutions like 2K or 4K provide clearer video quality.
• A wider field of view (around 140-170 degrees) will capture more of the road and surroundings.
• Good low-light performance is essential for night driving.
• Some dash cams come with GPS capabilities that record your location and speed.
• Parking mode allows the dash cam to record when your vehicle is parked and detects motion or impact, enhancing security.
• Dash cams with Wi-Fi connectivity and dedicated apps make it easier to view and download footage on your smartphone.
Top tips for making the most of dash cam deals this Christmas
Because deals carried on after Black Friday, you don't need to worry about missing out. If you're in the market for any car-related products, keep an eye on Parkers where we'll bring you the best dash cam deals out there. If you can, ascertain what the full price of your desired purchase is, so you know exactly how good a deal you're getting.
Alex Boyd is a Commercial Content Writer at Bauer Media writing for Parker's and CAR and loves travel, gardening, DIY and music.
Sign up to the Parkers Newsletter to keep up to date with more of the latest reviews, news, and recommendations from the Parkers team.
Just so you know, whilst we may receive a commission or other compensation from the links on this page, we never allow this to influence product selections – read why you should trust us.