Where do the best Joie car seats fit? There's a vast selection of car seats on the market. Your child's age and height is the biggest factor in deciding which option is best for you, as they have to be in car seats until they are 135cm tall or 12 years old – whichever comes first.
Getting the right Joie car seat for you can be a minefield of ISOFIX, seat bases and seat groups. Happily at Parkers, we're here to talk you through all the basics and highlight the best options offered by one of the best-known brands, Joie.
If you're coming into this as a first-time parent or looking to purchase a new seat and seeing what's on the market, we'll guide you through the world of Joie car seats. What is good, bad, and potentially a new feature or just marketing jargon such as ISOFIX car seats.
The best Joie car seats at a glance:
Editor's pick: Joie i-Gemm 2 -Size – buy from Amazon
Best multi-stage Joie car seat: Joie Every-Stage FX – buy from Mamas and Papas
Most comprehensive early years Joie car seat: Joie i-Plenty Signature – buy from Mamas and Papas
We've broken the selection down into car seat groups. From toddler car seats to multi-stage ones, to keep things nice and clear and help you pick the best Joie car seats for your need.
The best Joie car seats
Editor's pick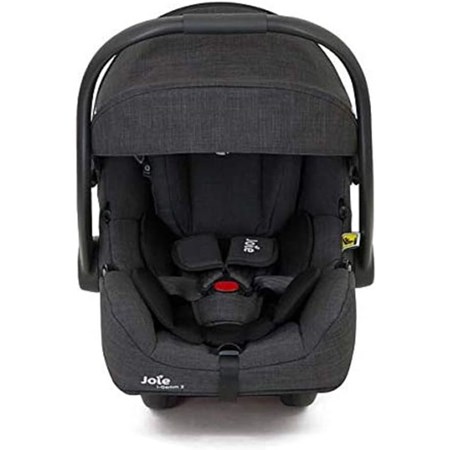 Group 0+ car seats can be strapped into your car using its three-point seatbelt; however, for far superior safety, you can also use what is known as a base. These will either connect to your car using its ISOFIX pinion points and/or be secured using your car's seat belt. The base will stay in your car the whole time and only the seat will come out to attach to a pram or carry around. They do add a fair amount of cost, though.

This is the second generation of the much-loved Joie Gemm; it comes with updated safety features and is said to be comfier for your child, thanks to the patented Intelli-Fit™ memory foam. It's suitable from birth up to 85cm or 13kg, whichever comes first. The Grow Together™ multi-height headrest adjusts as your child grows and does not require any threading of the five-point harness.

The fundamental safety feature of this seat is the Tri-Protect™ headrest which has three layers of protection in the wings of the car seat.
Pros
Offers high level of protection and comfort
Compatible with most Joie car seat bases and most pushchairs
Cons
Some extras may have to be added to some pushchairs
Best lightweight Joie car seat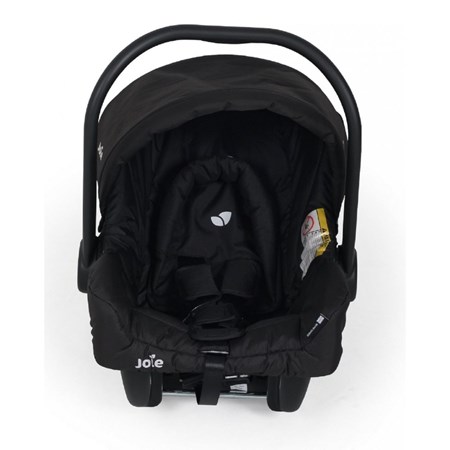 This is one of the lightest Group 0+ car seats on the market at just 3kg: the Juva Classic is still suitable from birth up to 13kg. This seat is airline certified and attaches to the Joie strollers, Brisk lx, Muze, and Mirus strollers without adapters.

While it can fit into many strollers without adapters, the Juva Classic will only go into the Joie clickFIT Base or secured using your vehicle's 3-point seat belt.
Pros
Lightweight
Compatible with a variety of strollers
Cons
Only compatible with clickFIT base
The best Joie car seats: Group 1/2/3
Most practical Group 1/2/3 Joie seat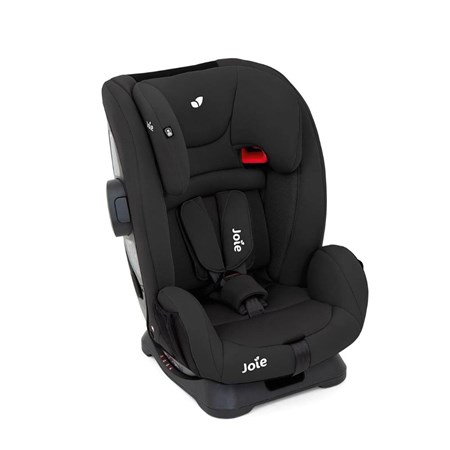 Group 1/2/3 seats are the ideal 'next step' car seats: once your child has outgrown the Group 0+ seats, these will grow with your child up until they are 25kg. After 25kg, your child will still need some sort of booster, usually Group 4, and this is the seat they will have until they're too tall (above 135cm) or too old (older than 12 years old).

With four reclining positions and a five point harness at the realm, the Joie Fortifi is an ideal seat to accommodate to growing bundles of joy. It's an ideal multi-stage seat as it accommodates children weighing from 9 to 36kg (when they reach approximately 12 years old.

When your child has grown big enough to use a proper seat belt, you can simply stow away the harness in the seat's storage places when using it as a group 2/3 booster seat.
Pros
Versatile multi-stage seat
Very practical
Cons
Not the most adjustable out there
Best multi stage Joie car seat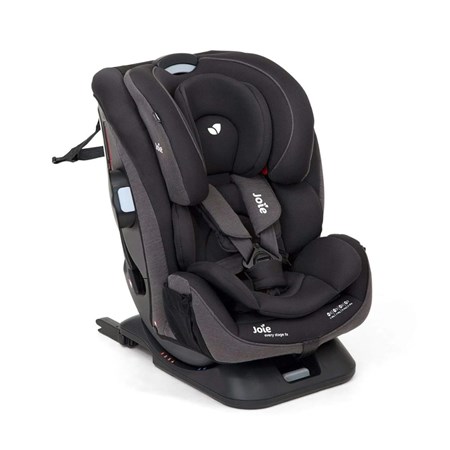 One of the great benefits of Joie's Every Stage FX car seat is that it can be used as both a rear facing and forward facing seat, meaning there's no need to upgrade once your little one grows a bit. It comes packed with ISOFIX points for when you can use it as a rear facing seat (Group 1) when your child is between 9-18kg, before you can convert it to a forward facing (Group 2/3) belted booster seat from at little as 15kg-36kg.

There are two rear facing positions and four forward positions to set, and Joie state that it adapts from birth all the way up to 12 years old. Another important factor is that the seat has ample side impact protection embedded into the head guards. The headrest and harness system is also adjustable, ensuring your child is safely tucked in when enduring on a long journey.
Pros
Endlessly adjustable from birth to 12 years old
Comes with ISOFIX and many safety guards
Cons
Might not be the most comfortable Group 2/3 seat
Most comprehensive early years Joie car seat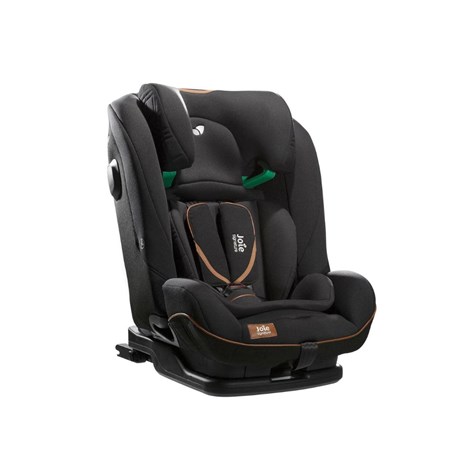 The R129 safety standards in the world of car seats is the highest level. And reassuringly, the i-Plenti boasts that certificate. A neat feature it comes with is magnetic buckle holders, which should make things reassuringly easy when loading in your fidgety little one.

It also has ISOFIX points, a top tether, and parts which are easily removable and machine washable. A handy feature considering the many quirks of raising a child in their early years. The seat is suitable for children aged between 15 months to 12 years old.
Pros
R129 Certified
Much adjustment and ISOFIX installed
Cons
Age range doesn't extend to birth
Car Seat Groups
Car seats, including Joie car seats, are separated into different groups for your child's age, height, and weight. These three things are important parameters because it's how you define if your child moves up a group. Weight, not age, is probably the most important because the child's weight can affect the usefulness of a car seat. We've even created specified guides on the best car seats for children of a certain age, such as the best ones for two year olds.
The four groups are defined as such:
• Group 0 – suitable from birth to 10kg (around 12 months) – these are usually lie-flat carrycot options that combine with a buggy or pushchair chassis to form a travel system
• Group 0+ – suitable from birth to 13kg (around 18 months-2 years) – these can usually combine with a buggy to form a travel system and are also known as infant carriers
• Group 0+/1 – suitable from birth to 18kg (around 4-5 years)
• Group 0+/1/2/3 – suitable from birth to 36kg or 135cm tall (about 12 years)
What is ISOFIX?
If you can't get your head around ISOFIX, don't worry, it's for babies, as generally are 360 car seats. Plus, it's nothing to worry about as it's quite likely that your car already has ISOFIX points. ISOFIX stands for International Standard Organisation Fix. ISOFIX points are possibly the best and safest way to ensure your car seat is secured. They're effectively anchor points on your car's internal shell. This means when connected, the base of the child seat is attached to the vehicle rather than held in place by a seatbelt.
It became common to see these anchor points in cars released after November 2012. But at that point, it wasn't an industry standard. Since November 2014 however, all new vehicles are legally required to have ISOFIX fitted. Thankfully, plenty of Joie car seats and bases have ISOFIX points fitted.
How do I know if my car has ISOFIX?
Happily, ISOFIX on modern cars is easy to find and access; they're generally under covers on the back seats with a logo that looks like a person sitting in a seat. It never used to be so evident in older cars. You had to feel between the back of the seat and the base of the heart to see if the ISOFIX was there. This made fitting them very difficult. This new system makes fitting car seats a doddle and takes seconds. This leaves your little ones more time to enjoy their favourite car seat toys.
Myles Warwood is an Autos Products Writer for both Parkers and CAR, specialising in child seats and e-bikes. In his spare time, he's a freelance cycling journalist and dog owner.
Sign up to the Parkers Newsletter to keep up to date with more of the latest reviews, news, and recommendations from the Parkers team.
Just so you know, whilst we may receive a commission or other compensation from the links on this page, we never allow this to influence product selections – read why you should trust us.