There's quite a market for cars which have a small footprint but large, practical interiors. They're easy to park but can carry a huge amount of luggage along with genuine room for at least four adults. But which should you pick – Citroen's funky French offering or the alternative from Skoda?
Skoda Roomster (2006-) vs Citroen C3 Picasso (2009-)
Driving
The Roomster combines a small footprint with a wheel in each corner, which helps it feel agile despite its tall sides. As a result it corners well. It has a long wheelbase which offers a comfy ride as well as adding to the sense of safety and predictability on the road, while the 1.2-litre engine punches above its weight.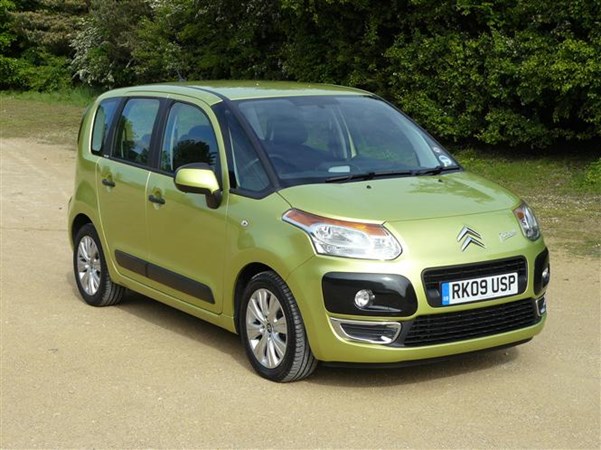 The focus of the C3 Picasso is on ease of use rather than driving enjoyment. It has light power steering and excellent visibility which makes it well suited to town driving and easy to park. Soft suspension means a comfortable ride but does mean the C3 Picasso exhibits bounce and body roll at higher speeds.
Practicality
You have room for 450 litres of luggage space, and this can be expanded to 530 litres with all three rear seats still in the car. You can fold or remove the rear row, or take out the middle seat to make more room for the outer ones. There is plenty of space in two glove compartments and wide door storage bins.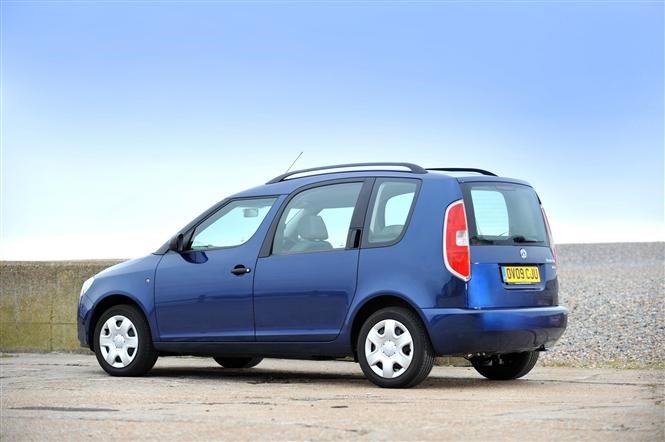 Standard boot is 385 litres with all five seats in place, and 500 litres with the rear bench slid forward. You can have a flat load space thanks to an adjustable boot floor to aid movement of larger items. In the Exclusive trim we've picked here, you can even fold the front passenger seat down to fi t in longer things.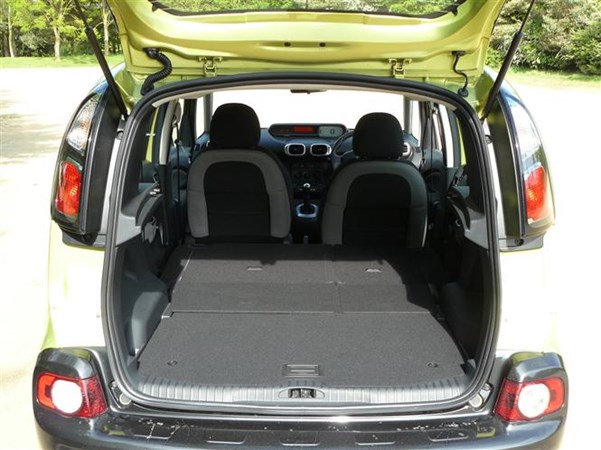 Costs
With a frugal 1.2-litre diesel engine the Roomster promises 67mpg – a lot for a car of this size. Low CO2 emissions means cheap car tax of £20 a year. Although it is not free like in other eco-focussed cars, it is also not going to make much of a dent in your finances.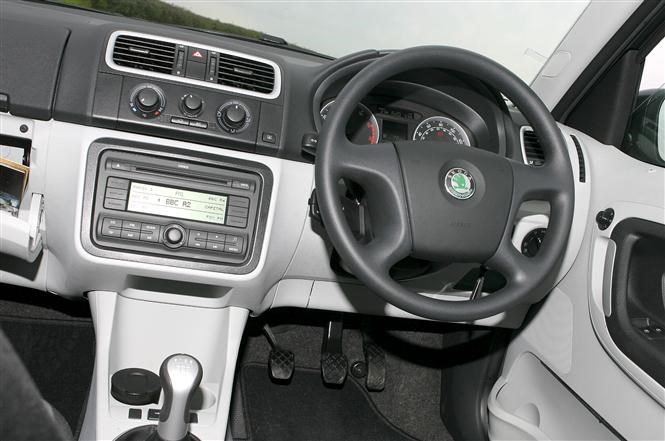 Despite offering a perky 115bhp the C3 Picasso still promises 61mpg, although emissions of 119g/km mean paying £30 for your road tax. Even so, this is not an expensive car to run despite its offering of space for luggage and passengers.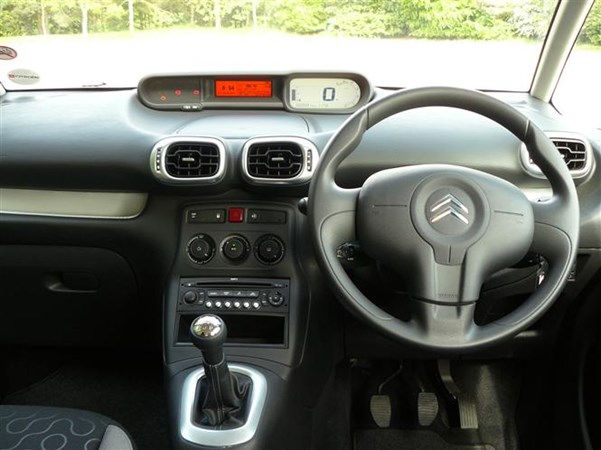 Stats
| | | |
| --- | --- | --- |
|   | | |
| Pick of the range | 1.2 TDI GreenLine II | 1.6 HDi diesel |
| Fuel capacity | 55 litres | 50-litres |
| Road tax | Band 'B' £20 p/a | Band 'C' £30 p/a |
| Power | 73bhp | 115bhp |
| Insurance group | 9 | 15 |
| 0-60mph | 14.9 seconds | 10.8 seconds |
| Boot space | 450 litres | 385 litres |
| Economy | 67mpg | 61mpg |
| CO2 emissions: | 109g/km | 119g/km |
The Winner – Skoda Roomster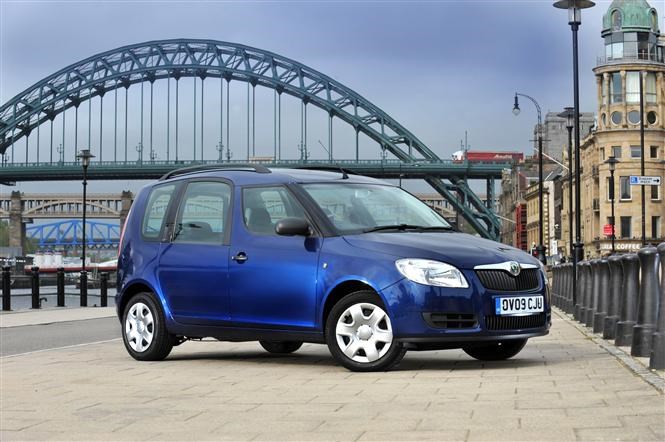 If you're looking for a practical and economical car that is cheap to run then this Roomster makes a lot of sense. Minimum luggage space is good with the seats in place but becomes van-like with them removed, which clinches it for our winner.
Although offering more than 40bhp more than the Roomster, the two cars offer similar claimed fuel economy. The faster 0-60mph time means the C3 Picasso will feel less lethargic on the move but it loses out in the handling and practicality stakes. It's also more expensive to run.
Click here to read our full review of the Skoda Roomster
Click here to read our full review of the Citroen C3 Picasso