Both of these classic hatchbacks hark back to the iconic models of yesteryear but which of these provide the greatest blast from the past? We line-up the entry-level models of the MINI hatchback and VW Beetle and see which has stood the test of time and makes the best second-hand buy.
Don't forget to check out our Cars for Sale section for the latest deals on new and used cars. And when you come to sell your current car, make sure you get a free car valuation with us to ensure you get the right price.
Mini Hatchback 1.4 One (06-13) vs VW Beetle Hatchback 1.4 Luna (99-10)
Driving
Mini One: One of the MINI's greatest strengths is with its direct steering, firm but composed ride, and amazing ability to dance through bends. Its agility in town is very confidence inspiring, and its small size makes parking a bit of a breeze. The 1.4-litre engine isn't the quickest but is frugal.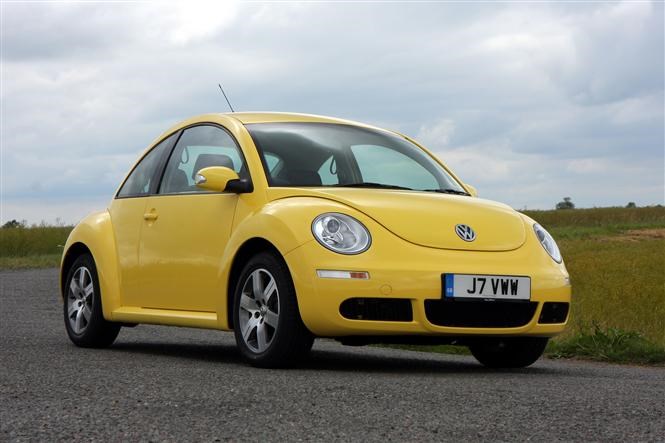 VW Beetle: Based on the popular Volkswagen Golf hatchback, the Beetle does offer a rewarding drive but it doesn't deliver anywhere near the driving engagement of the MINI. The 1.4-litre petrol engine is less powerful than the MINI's, is fine around town but struggles more on the open road.
Practicality
Mini One: Post-2009 models got air-con as standard (but not alloy wheels) plus remote central locking, driver's seat height adjustment, spilt-fold rear seats and electric windows and door mirrors. Boot space is not great at all at 160 litres, but is enough for your weekly shopping. The folding rear seats help with larger loads but they also don't go flat.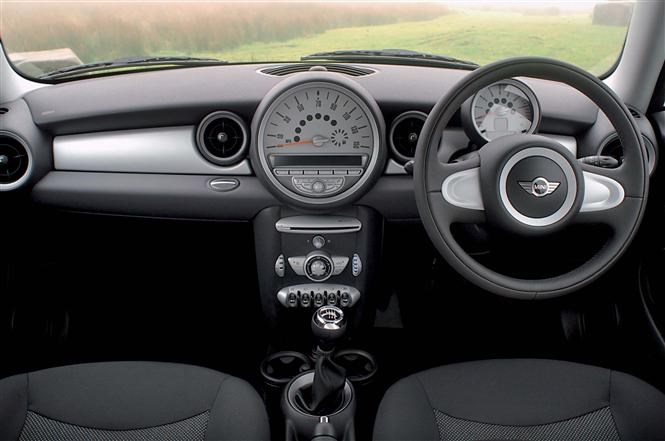 VW Beetle: You would think the Beetle offers a decent size boot but at just 209 litres it isn't that big and not much bigger than the MINI's. It's not the most useful shape either so it's not easy to get long or bulky items such as a children's push chair in. The rear seats do fold down and are spilt 50/50 for greater load carrying, plus there are cubby spaces up front..
Costs
Mini One: The upside of the 1.4-litre petrol engine is its frugality – it returns a claimed 53mpg, while road tax is currently band D. At 2015/16 rates that will set you back £110 so ownership costs shouldn't break the bank. Insurance costs should be reasonable thanks to a group 12 ranking.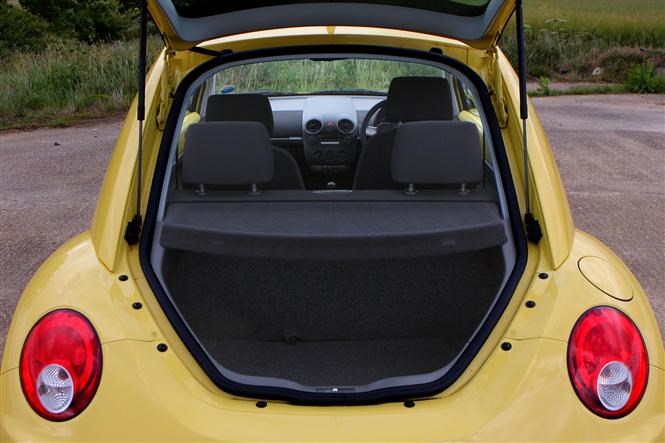 VW Beetle: Despite being a 1.4-litre petrol engine running costs are significantly higher than the MINI's. Claimed average fuel consumption is just 39mpg while emissions of 169g/km of CO2 means VED band H – that's an annual cost of £205 at current rates. Insurance group is half that of the MINI though at group 6..
Stats
 

Engine

1397cc/

4-cylinder petrol

1390cc/

4-cylinder petrol

Fuel capacity

40 litres

55 litres

Road Tax

Band D –

£110 p/a 

Band H –

£205 p/a

Power

93bhp

73bhp

Insurance Group

12

6

0-60mph

10.6 seconds

14.1 seconds

Boot space

160 litres

209 litres

Economy

53mpg

39mpg

CO2 emissions

128g/km

169g/km
The winner: Mini One 1.4 Hatchback
It may lack the simplicity of the original MINI launched back in 1959 but the cheeky appeal remains the same. It's never going to be the most practical car but it delivers smiles per miles and its running costs are kind to wallets. It's the winner.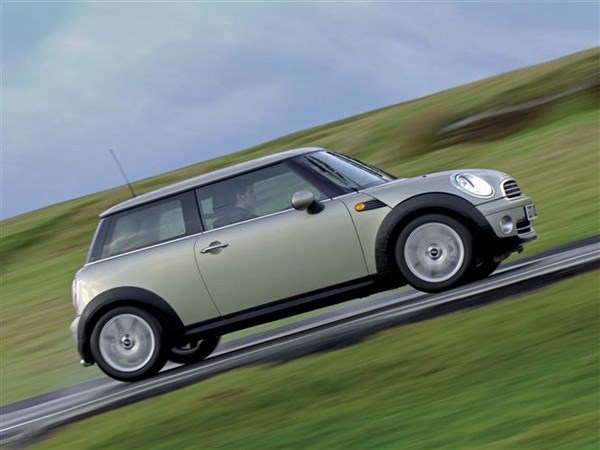 The Beetle doesn't capture the charm of the original rear engined, air-cooled version but the design is close. Sadly it lacks the charm and driving appeal of the MINI, it's not much more practical plus ownership costs are considerably higher. It's the runner-up.
Click here to read the full review of the Mini hatchback