View all Chevrolet Lacetti reviews


Chevrolet Lacetti Saloon (2005 - 2006)
Review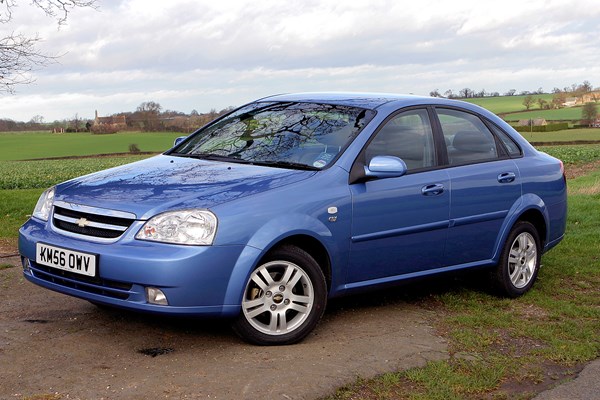 PROS
Good equipment levels, comfortable
CONS
No diesel engine, dull to drive, dated and cheap interior, lacks practicality of hatchback
PROS
Good equipment levels, comfortable
CONS
No diesel engine, dull to drive, dated and cheap interior, lacks practicality of hatchback
Other Chevrolet Lacetti (2005 - 2011) models:
Verdict
The Chevrolet Lacetti saloon is perhaps the least desirable bodystyle in the model range, lacking the practicality of the hatchback or estate version. Not many buyers like small saloons, especially ones without a recognised badge, and Chevrolet doesn't cut it for most people. However, it does compete with other budget saloons like the , and undercuts or offers better specification than mainstream rivals.
However, the Lacetti - which has latterly only been available with a 1.8-litre petrol engine and automatic gearbox - has limited appeal.